A unique eco resort in Provence
A place to reconnect with yourself, with your loved ones, and with nature
Lou Calen is a magnificent three-hectare country estate in the heart of Cotignac, a traditional village in Provence, just a stone's throw from the French Riviera, the Gorges du Verdon and the Lac de Sainte Croix.
With its luxury hotel, restaurant, wine bar and artisanal brasserie, Lou Calen invites its guests to enjoy an immersive experience, explore the local area, and discover the celebrated Provençal way of life. The hotel's rich history within the well-loved and famous village of Cotignac offers an unmissable stay in Provence.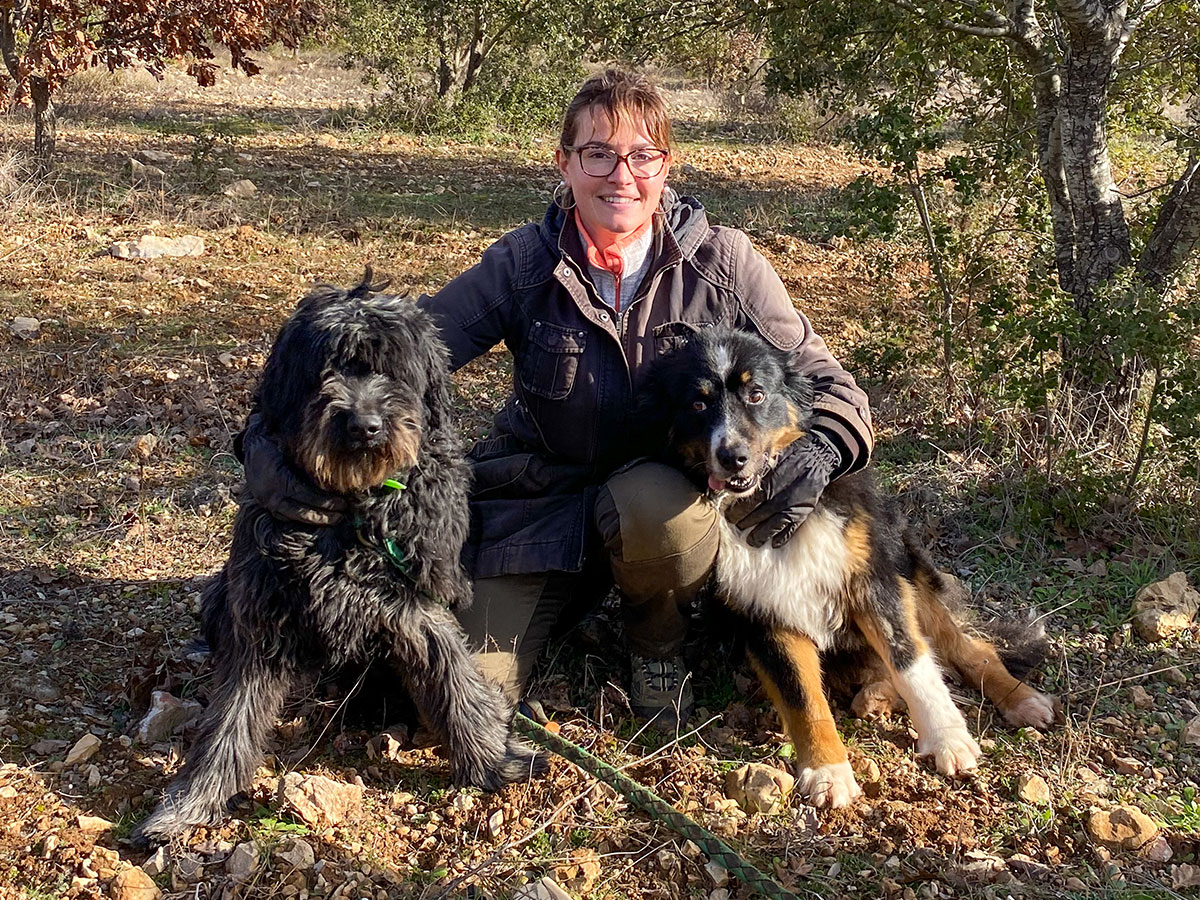 Every winter, Patrick and Lisa Canut go through their oak plantation, guided by their dogs, to harvest the precious black truffle.
READ MORE
Highlights of the day
It's
Awaken your senses!
As you wake, the first rays of sunshine light up the nature around you and enhance the rich smells of warm croissants coming from the kitchen. The only thing required of you is to enjoy breakfast while working out your morning programme: perhaps a massage, a botanical walk, some truffle digging, or even the olive harvest... Whatever you choose, it will be unforgettable!
Highlights of the day
It's
A little peckish?
It's time to eat and the promise of a delicious and convivial meal with rich, generous, and authentically Provençal cuisine. Chef Benoit Witz welcomes you into his kingdom, intending to fulfil your appetites and help you discover the local flavours from only regional products sourced within a 60km radius of Cotignac.
Highlights of the day
It's
Explore Provence!
On foot, on horseback, or by mountain bike – choose your favourite way of getting out and about in nature. Explore the local villages, the agricultural estates, and the artistic sites very typical to Provence and happily nestled in the four corners of the Provençal region. Lou Calen surrounds itself with the best service providers in the region for any kind of getaway that might spark your interest.
Highlights of the day
It's
From appetizer to dinner
After a crazy day of being out and about, what could be better than relaxing with the delicious craft beers from the 'Tailleur de Bière'? Or why not enjoy a glass of mulled wine around a game of billiards in the Lou Calen lounges, before going on to indulge in the stunning evening menu at the Jardin Secret restaurant.
Highlights of the day
It's
Time for the king's rest.
With your appetite satisfied and your head full of happy memories of the day, you yearn for the enticing privacy of your room. At the height of comfort and carefully decorated with gentle, appeasing colours, with natural materials and Provençal fabrics – our rooms have been designed to offer you the absolute best place to rest.