A unique eco resort in Provence
A place to reconnect with yourself, with your loved ones, and with nature
Lou Calen is a magnificent three-hectare country estate in the heart of Cotignac, a traditional village in Provence, just a stone's throw from the French Riviera, the Gorges du Verdon and the Lac de Sainte Croix.
With its luxury hotel, restaurant, wine bar and artisanal brasserie, Lou Calen invites its guests to enjoy immersive experiences, explore the local area, and discover the celebrated Provençal way of life. The hotel's rich history within the well-loved and famous village of Cotignac offers an unmissable stay in Provence.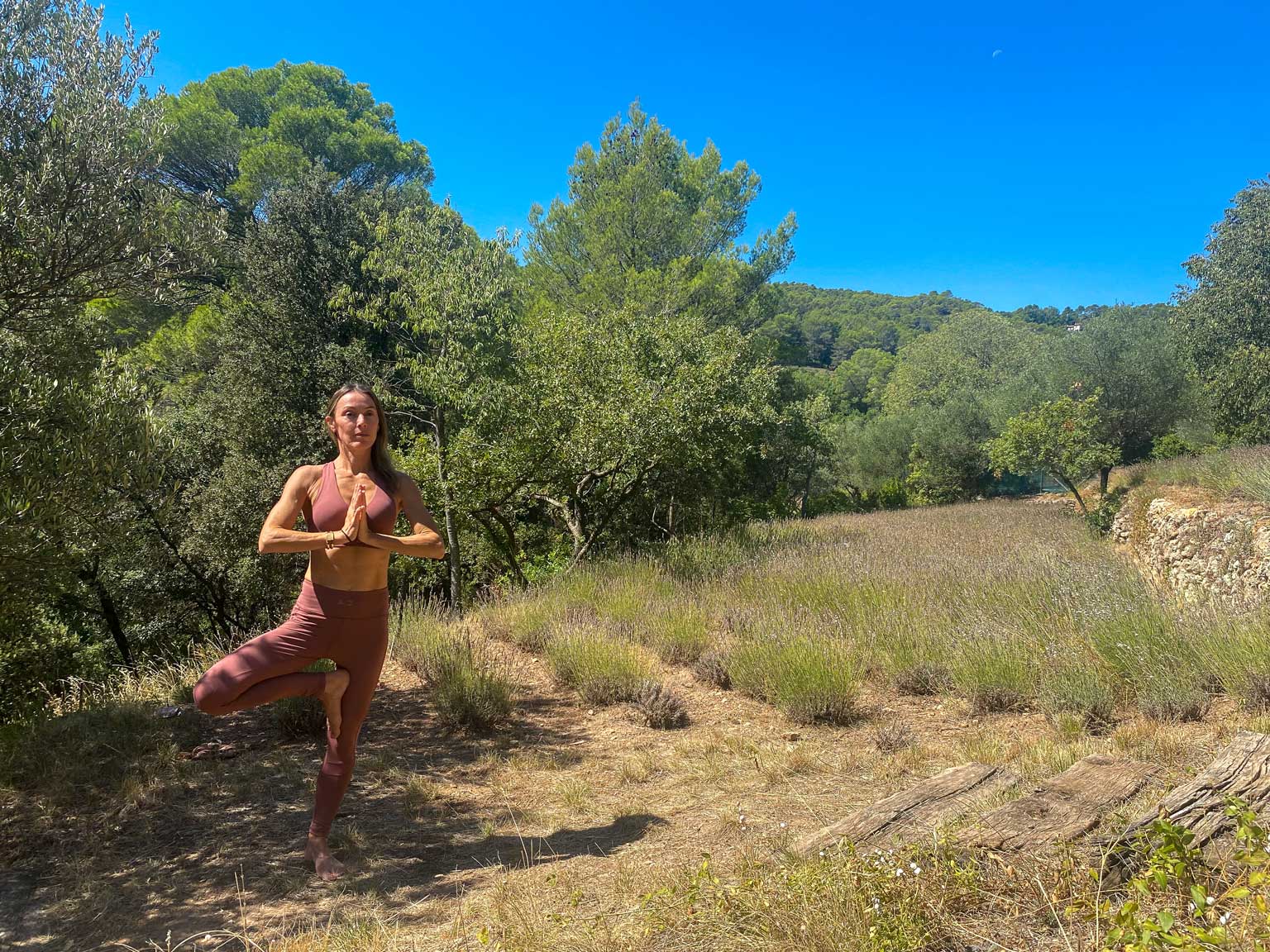 This autumn, Les Merveilles return to Lou Calen for another Yoga and Ayurveda retreat, led by Florence Dugowson.
READ MORE
Highlights of the day
It's
Enjoy the new day!
As the first rays of sunshine touch the estate, enjoy breakfast and plan your morning: a guided tour of the village, a dip in the pool, a walk with a local expert gathering edible plants, an adventure canoeing down the river... Go wherever your fancy takes you.
Highlights of the day
It's
A little hungry?
Take a moment to enjoy a delicious seasonal lunch at the Jardin Secret restaurant. If you are seeking something more casual, partake in a delightful picnic by the Cassole river or in the shade of olive trees at the Lou Calen estate or beyond.
Highlights of the day
It's
Relaxing afternoon
Spend a restful afternoon by the pool alongside the the cicada song, or venture out on an expedition to discover the natural treasures of Provence. Design your afternoon to suit your every whim.
Highlights of the day
It's
The traditional aperitif !
Celebrate the end of the day with the traditional French aperitif. Wander between Lou Calen's restaurant and the artisanal brewery, enjoy the appetizers, and get sociable with a game of pool table or some live music.
Highlights of the day
It's
A well-earned rest
After an evening stroll through the beautiful streets of Cotignac, return and curl up in the intimate Provençal charm of your room where a gentle night's sleep awaits.