Lou Calen is a magnificent three-hectare countryside domain in the heart of Cotignac in Provence.
Its terrain now encompasses the original property of the monastery of White Penitents in the early 17th century and still houses some historical buildings.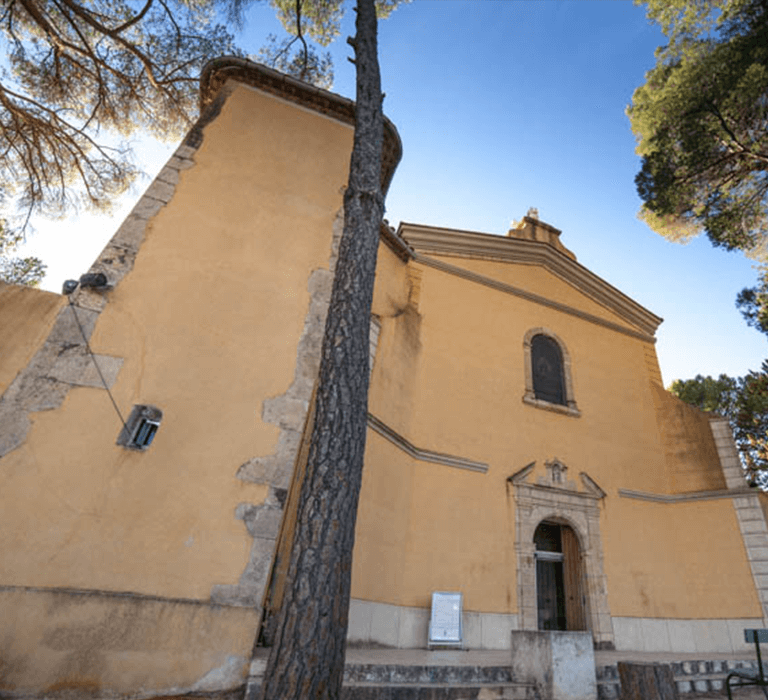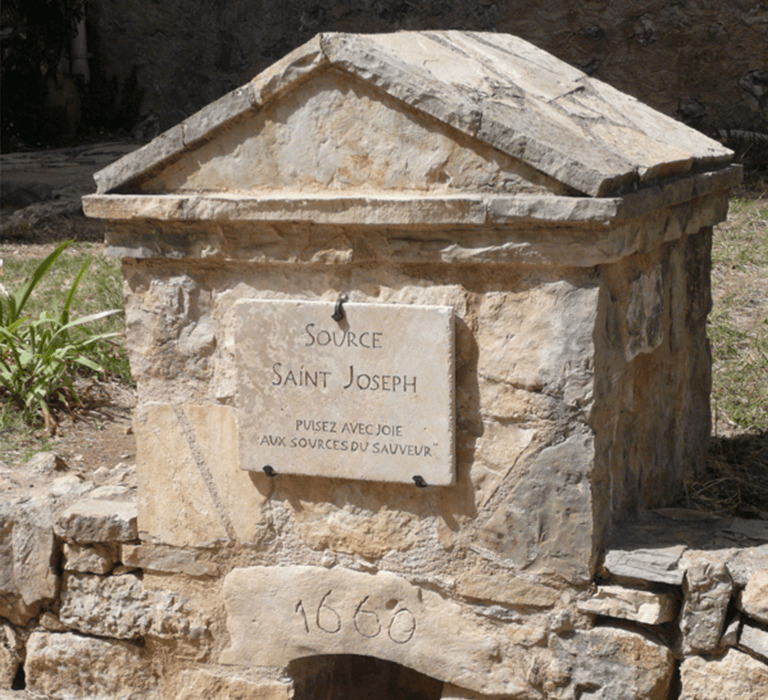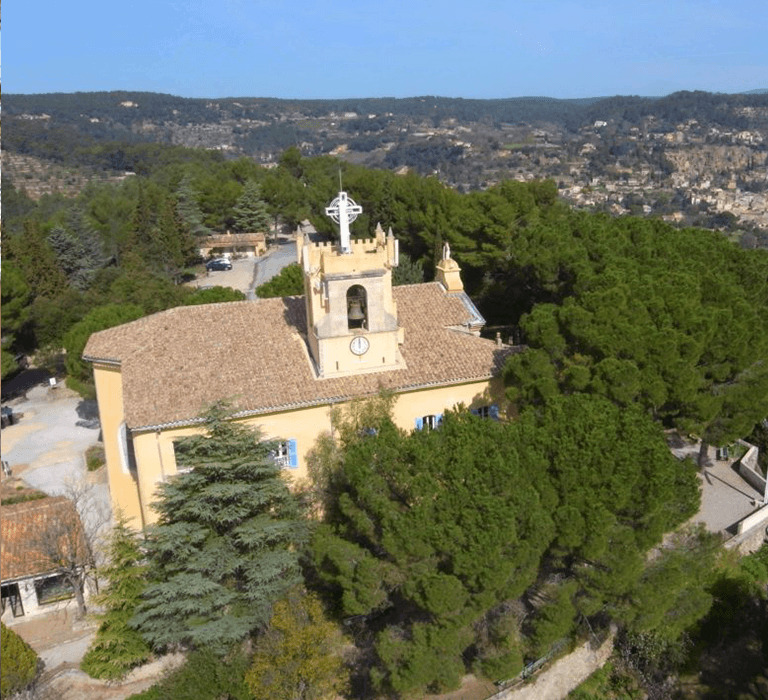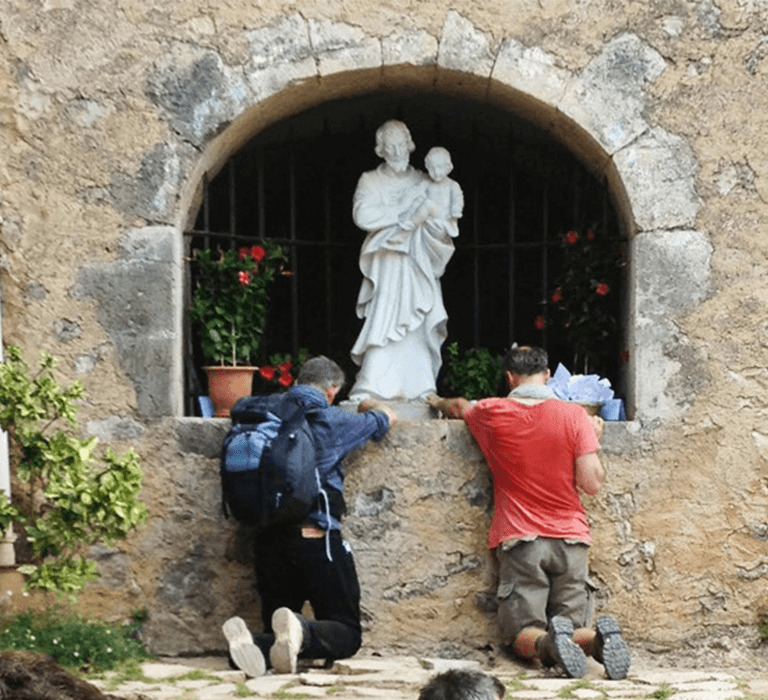 1519-1660
Apparitions in Cotignac
Famous for its impressive cliff-face backdrop, the village of Cotignac is a popular pilgrimage destination due to religious apparitions: the Virgin Mary and Jesus in 1519 followed by Joseph in 1660
In homage to these apparitions, the sanctuary of Notre Dame de Grâces was built on a hill above Cotignac. In 1637, the sanctuary was most famously visited by Anne of Austria to pray for a son; the 'Sun King' Louis XIV was born the following year. Anne returned with King Louis XIV himself in 1660 to give thanks for his birth.
1971
The Foundations of Lou Calen
In the early 1800s the Templier family purchased land at the entrance of Cotignac from the Duc de Condé and built a house using stones from the Notre Dame de Grâces Chapel, which was destroyed during the French Revolution.
Various generations enjoyed the house until the end of the 1940s, when it was turned into a holiday home for young orphan girls.
In 1971, Huguette Caren, a local, bought the property and named it "Lou Calen", which means "oil lamp" in Provençal dialect.  Without any experience in hotel management, Huguette succeeded in turning the old building into an impressive 16-room hotel and restaurant, with a reputation that would extend far beyond the borders of Provence.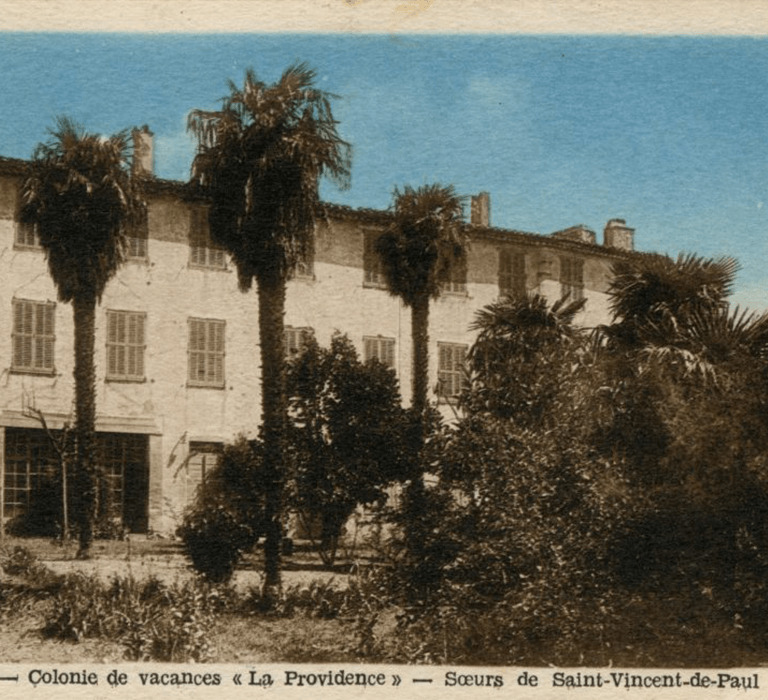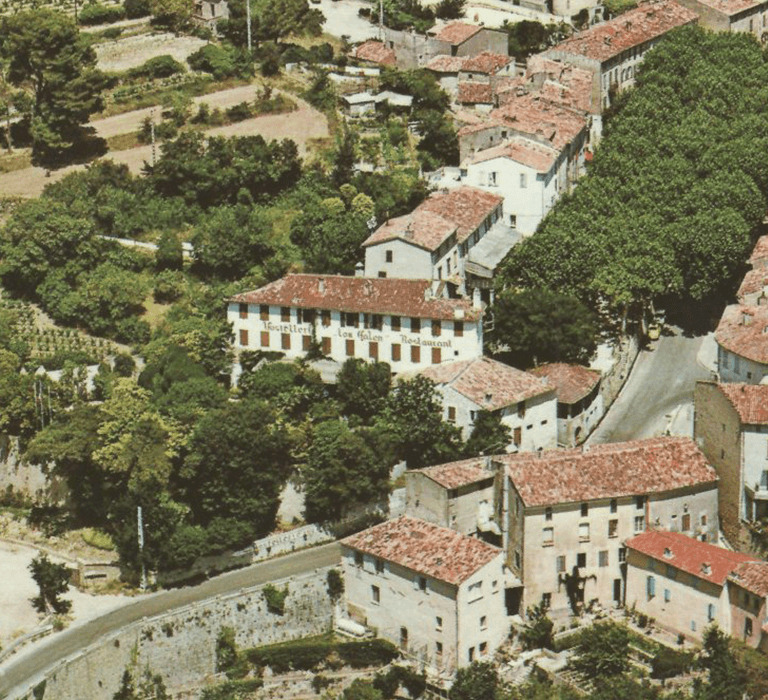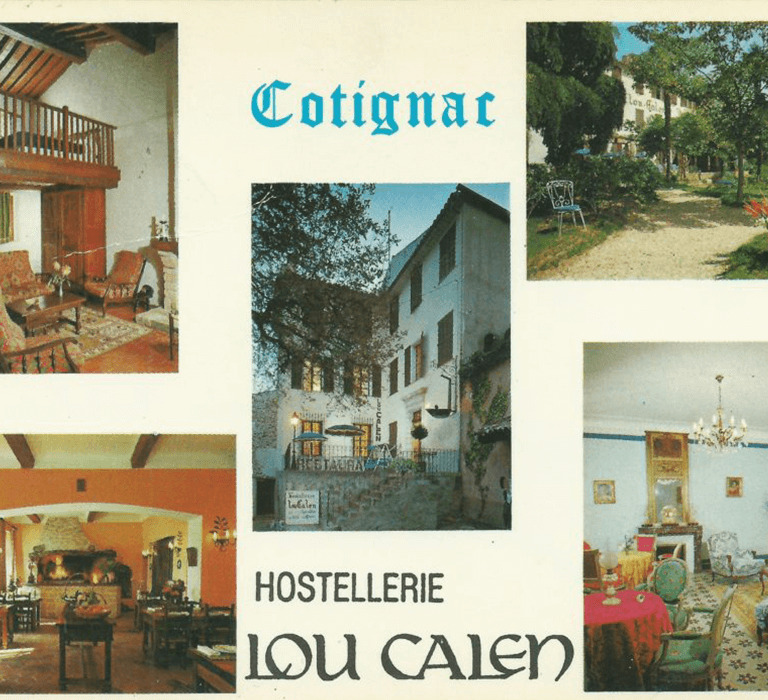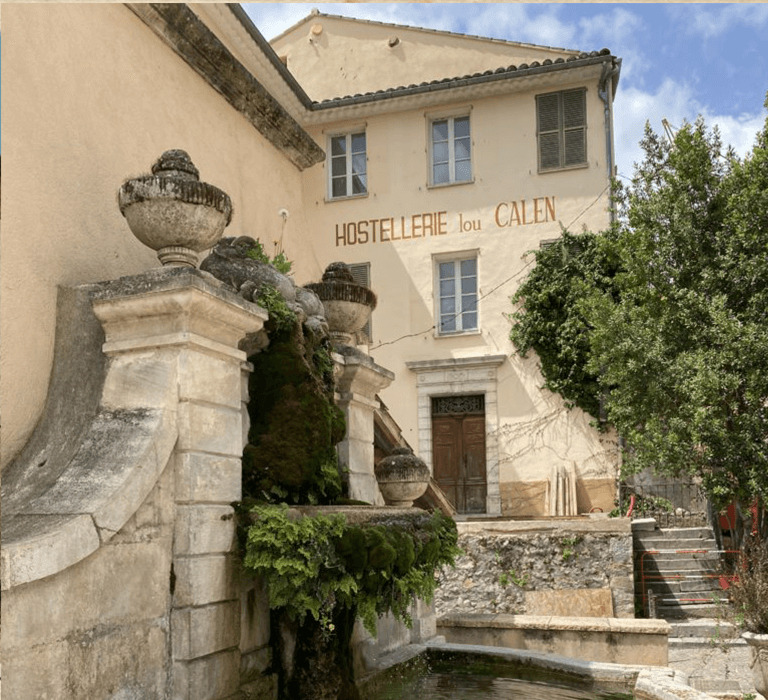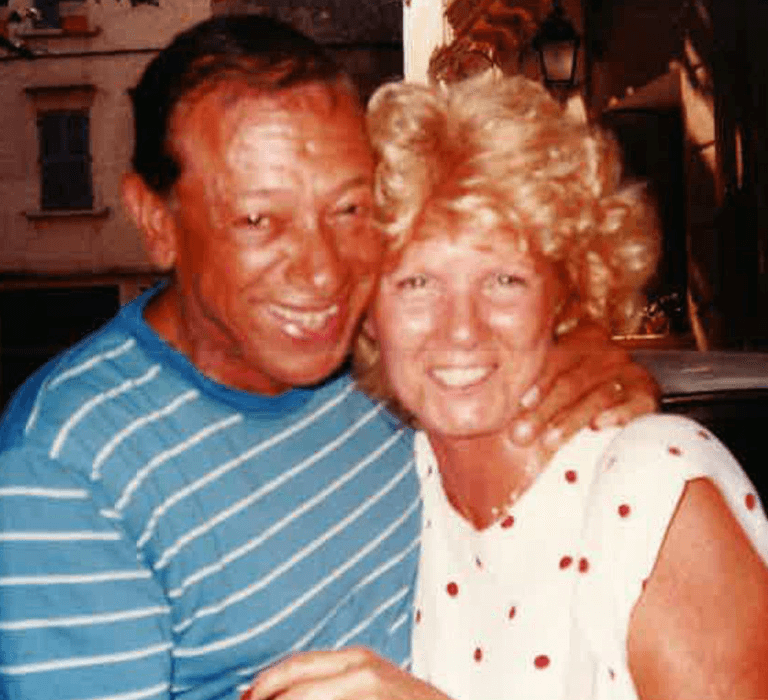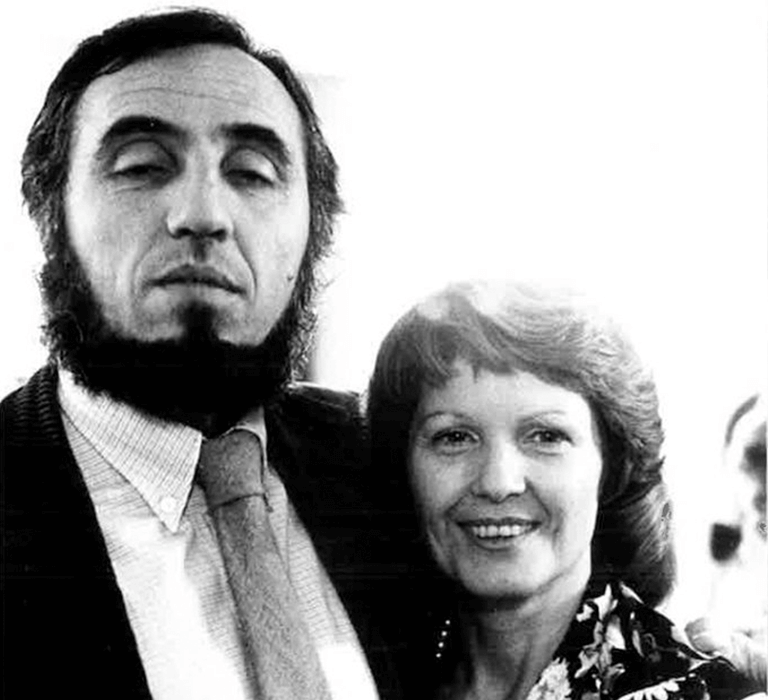 1973
Miraval studio and Gault & Millau
The hotel soon welcomed a cosmopolitan clientele, including various celebrities who came to record in the studio of famous jazz pianist Jacques Loussier at Château Miraval, just minutes away. Joe Dassin, Henri Salvador, Serge Lama, Brigitte Bardot, Pink Floyd, Sting and David Bowie, and even Mrs. De Gaulle were among the many stars who visited Lou Calen
The hotel's far-reaching exposure can be attributed to Huguette's charm, charisma, generosity, and genius in the kitchen. Customers flocked to visit the hotel and enjoy her favourite recipes: pesto soup, Provençal stuffed vegetables and Sunday appetizers. Huguette often says, "Nothing is too good for my customers!"
For nearly 15 years, this talented and sociable chef was the key to Lou Calen's success. Her warm, authentic home-cooking was ultimately recognised by the French restaurant guide Gault & Millau in 1973.
1986
Lou Calen goes to California
In 1986, the Lou Calen concept travelled to Palm Springs. This ambitious project took 18 years to develop and was initiated by singer Joe Dassin after meeting Huguette Caren.
In 1968, Huguette remarkably managed to convince Joe Dassin to perform a concert in Cotignac in exchange for a piece of communal land. Joe Dassin continued to visit Lou Calen regularly and ultimately married there in 1978.
Having become close friends, Joe and Huguette often talked about building a Californian Lou Calen in Palm Springs, where the singer owned a house. Huguette eventually fulfilled the dream alone after her dear friend Joe passed away in 1980.
Californian Lou Calen stayed open for 6 years and attracted stars such as Eric Idle and Robin Williams.
Lou Calen in Cotignac finally closed its doors in 1999 and Huguette turned her talents toward painting and writing. She is currently working on her third book, a compilation of her best Provençal recipes peppered with entertaining anecdotes about life at Lou Calen.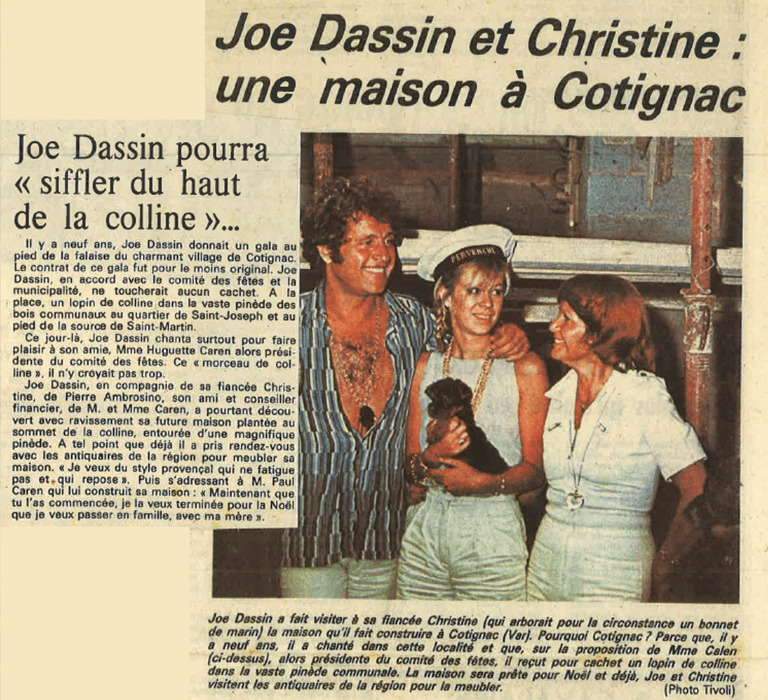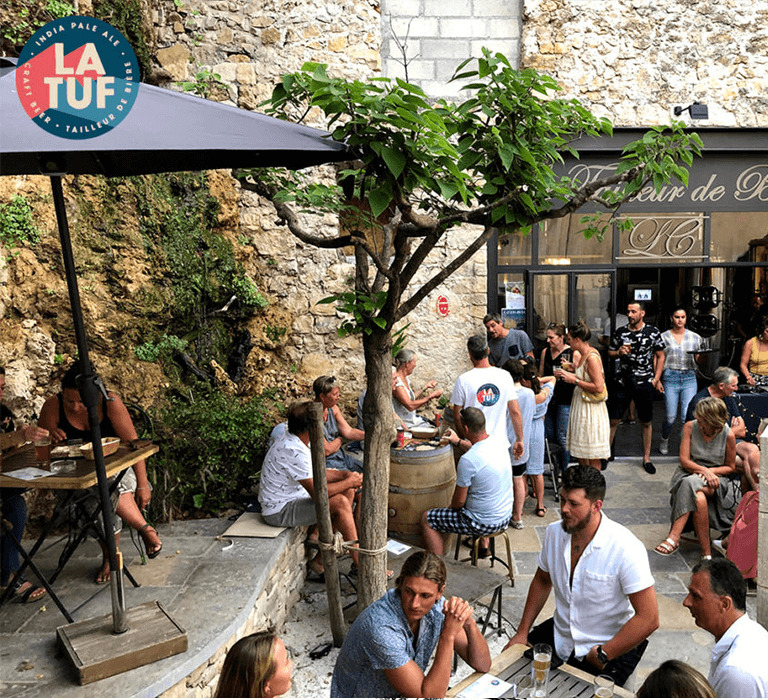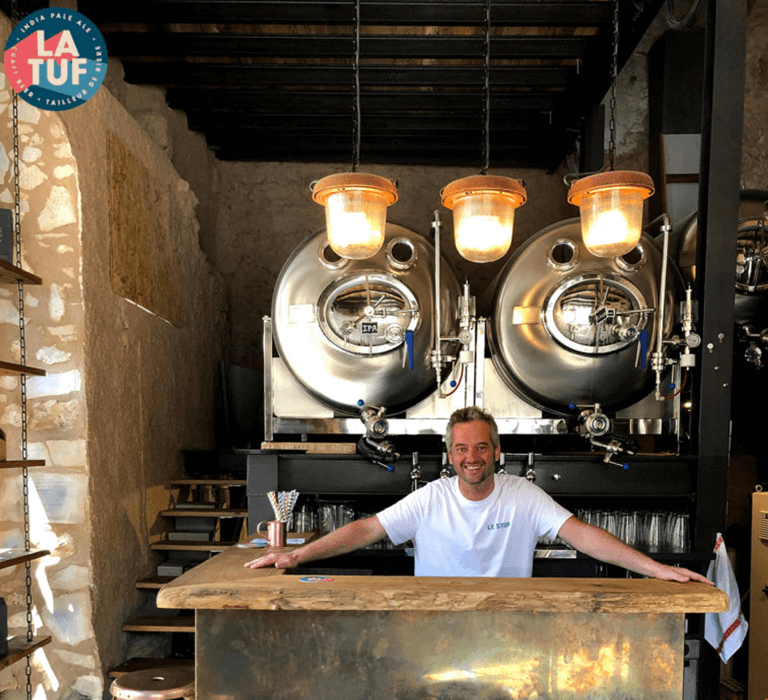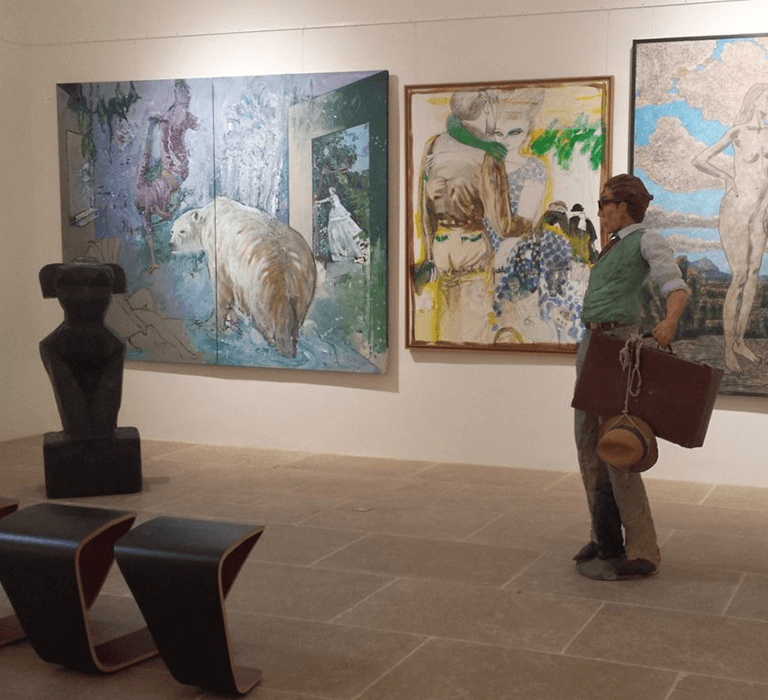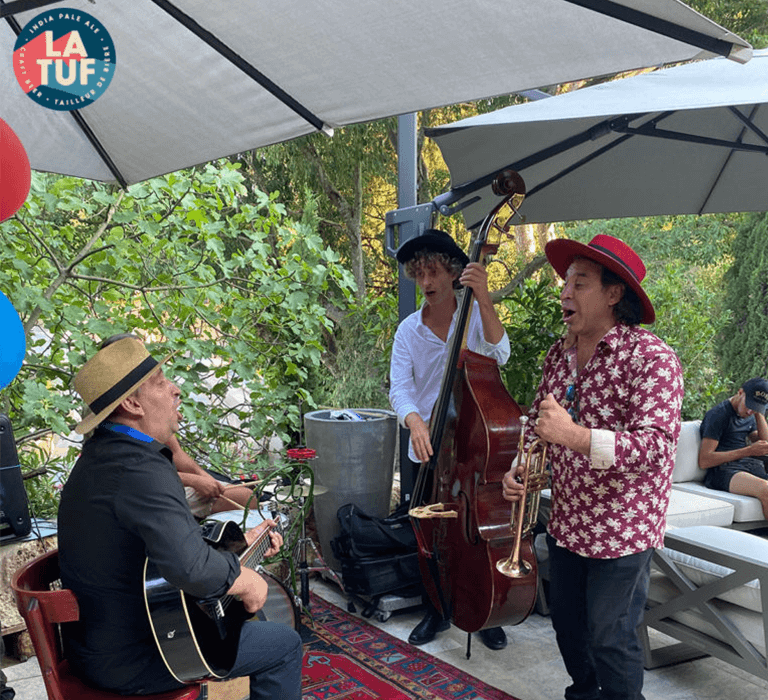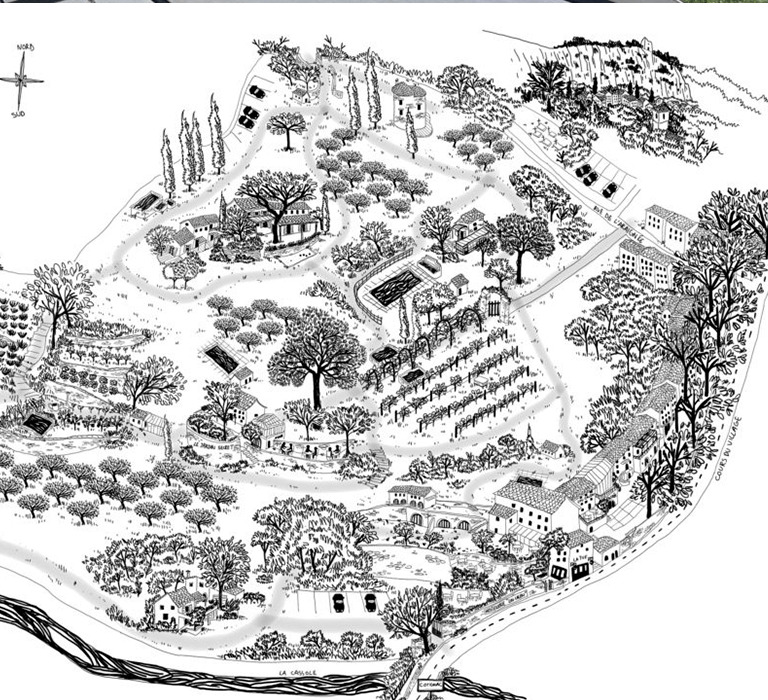 2015
Renaissance of the Lou Calen Project
More than 15 years later, a group of investors allowed the flame of the Provençal "oil lamp", Lou Calen, to shine again…
Much more than a hospitality project, Lou Calen also works in collaboration with the village to restore its heritage, preserve the environment, and give back to the community.
In 2015, Lou Calen launched its first renovation and cultural project with the creation of La Falaise Art Center which hosts three exhibitions per year.
In 2019, the microbrewery "Le Tailleur de Bière" opened its doors. Lou Calen supported former stone mason ("Tailleur de Pierre"), Renaud Hecq, to pursue his passion for creating unique, artisanal beers. A vibrant venue, the microbrewery is now nicknamed 'La Tuf' ; it is open throughout the week and hosts an eclectic program of concerts and other events.
All efforts are now focused on breathing new life into the historic building of Lou Calen and its annexes, while ensuring the natural surroundings are preserved, and the local community remains involved.
2021
Lou Calen looks ahead
Lou Calen's core values are sustainability and environmental preservation. Each team member is devoted to preserving the biodiversity of this wonderful and unique location. Lou Calen works in partnership with local associations dedicated to protecting the environment.
Lou Calen will offer a wide range of luxury services in a friendly and casual atmosphere. Our various workshops, based on well-being, sport, culture or gastronomy, will be offered in the spirit of sharing the wealth of local knowledge and the particular beauty that characterises Provence.