Summer exhibitions and art venues to discover in Provence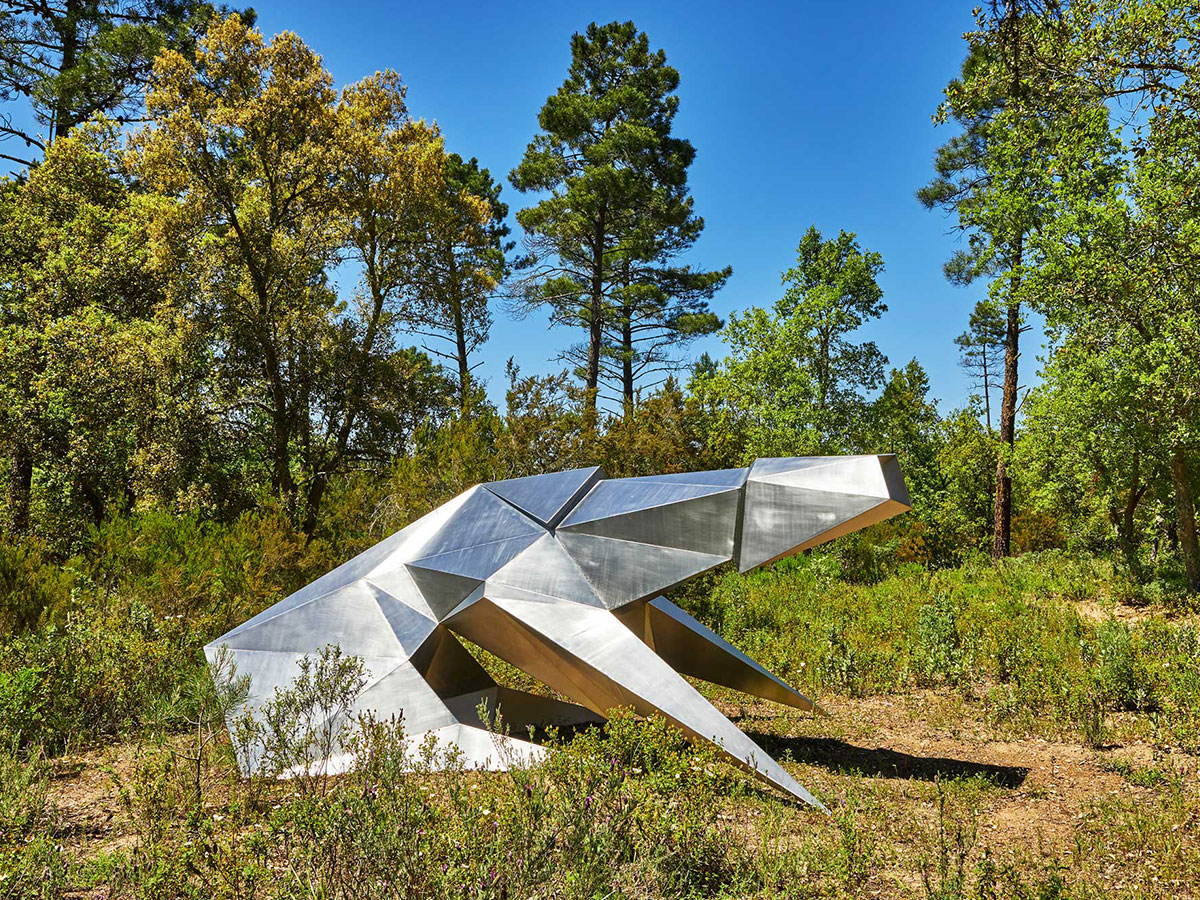 With its authentic villages, its rich colours and its very special artistic lumière, Provence is a significant place of inspiration for artists and art lovers. Today, there are dozens of museums, historical monuments, art centres, estates and chateaux that celebrate art with exhibitions running all summer long. From Châteauvert to Le Muy, Cotignac, Flassans-sur-Issole, Le Thoronet or even Draguignan, follow an art journey through unique and stunning locations less than 60km from Lou Calen.
La Falaise Art Centre in Cotignac
A true centre dedicated to the arts, this spot nestled in the heart of Cotignac brings high-end art to the local people and presents two exhibitions a year alongside an eclectic program of concerts and conferences.
A shooting star in the sky of CoBrA, Eugène Brand
Exhibition from June 26 to October 23, 2022
The CoBrA movement marks a turning point in the history of modern art, and already profoundly affects the artistic period that will follow. Eugene Brands, free spirit and creator, seeks to emancipate himself like "a shooting star in the sky of CoBrA" and will continue to do so throughout his life, treating it like an essential work of art. For the first time in France, through more than sixty exceptional pieces, the La Falaise Art Center pays tribute to this immense artist.
The Contemporary Art Centre of Châteauvert
A black metal cube structure overlooking a sunny meadow and bordered by the Argens River, this art centre invites you to wander between its temporary exhibitions and the sculptures that fill out the rich gardens.
Exhibition from July 1 to November 27, 2022
Léna Durr is interested in capturing societal norms and in such a way her photography is always tender and a little nostalgic. Living in a mobile home in Cuers in the Var, in the midst of artistic objects that she's collected since her adolescence, for her, work and daily life are the same. 'Habitats Sauvage' is both a creative work born from research and also the product of several months as resident artist in 2020 at the art centre.
Famous for its architecture and its exceptional acoustics, this Cistercian abbey dates from the 12th century and offers a rich programme of concerts and exhibitions.
Between Heaven and Earth, Lucien Hervé
Exhibition from May 27 to September 18, 2022
The Christian architectural photographs of Lucien Hervé (1910 – 2007) have their own particular significance with the abbey, since he was highly inspired by the style of the abbey, its geometry, its rhythms, its volumes, and its play of shadow and light. Through some sixty shots, the exhibition retraces the photographer's journey across every continents and his search towards capturing the spirit that fills all man-made constructions, whether sacred or not.
The Commandery of Peyrassol in Flassans-sur-Issole
In its true wine-growing setting, the Commanderie de Peyrassol combines contemporary art and the art of living. The Philippe Austruy collection is set in amongst the vineyards and general vegetation, offering a wonderful art journey.
The Stripping of Society, Michelangelo Pistoletto
Exhibition from April 1 to November 1, 2022
This exhibition brings together recent works by the Italian artist Michelangelo Pistoletto, and his "Messanudo" series, which continues his study of the mirror and its ability to reflect the changing world. Taking a look at today's society where we live as if every man for himself, Michelangelo Pistoletto explores 'nudity' in the literal sense, revealing an idea of humanity dressed as Adam and Eve.
The Var Exhibition Department House in Draguignan
In a 19th century building, the "HDE Var" gives two exhibitions a year, inviting the public to discover the history of civilisations, in partnership with major museum institutions across Europe.
Mummies, the paths of eternity
Exhibition from June 10 to September 25, 2022
Fascinating and captivating for some, frightening and distressing for others! Mummies always arouse the curiosity of the general public as well as academic researchers, and have now become a real source of scientific study. With a multidisciplinary educational and academic approach, this exhibition highlights the different representations of mummies, their uses and how we can still learn so much from them.
Venet Foundation in Le Muy
A gallery alongside a seven-hectare open air arena bring together more than fifty years of artistic creation, gathered together by the the sculptor and great collector of minimal art, Bernar Venet.
Exhibition from June 9 to September 30, 2022
Thanks to the installation by Robert Morris in 2020, the two banks of the Naturby river are now linked and cross the foundation's park. Then in 2021 the artist Oliver Beer was invited to show in the gallery space, and now the Venet Foundation continues its cycle of exhibiting sound works with an tribute to the American pianist and composer David Tudor. Using the very real material of sound, the artist disrupts the traditional use of instruments and plays with usual practices.
The 'Gueules Rouges' Museum in Tourves
On this varied and fun tour, dive into the heart of the daily life of miners and explore the history of bauxite mining in the heart of the reconstructed extraction gallery.
Exhibition from June 4 to August 28, 2022
This exhibition was first created by the Var painter Jean-Marie Cartereau, in his desire to support local artists and new works of art using diverse media. In this exhibitions he reimagines connecting LA ROCHE, (rock) a raw material that the miners worked with during the extraction of bauxite ore, and L'ETHER, (air) the gaseous state manipulated as part of the mining process.
Art & Wine: a stunning art trail through the estates and chateaux of Provence
Created in 1998 by the Vignerons Indépendants du Var, (independent winemakers of the Var) 'Art & Vin' allows visual artists to present their works in particularly stunning spots within Provence – such as wine cellars, wine caves, or in the midst of vineyards. 
Art & Wine exhibitions in Green Provence:
Other must-see art venues: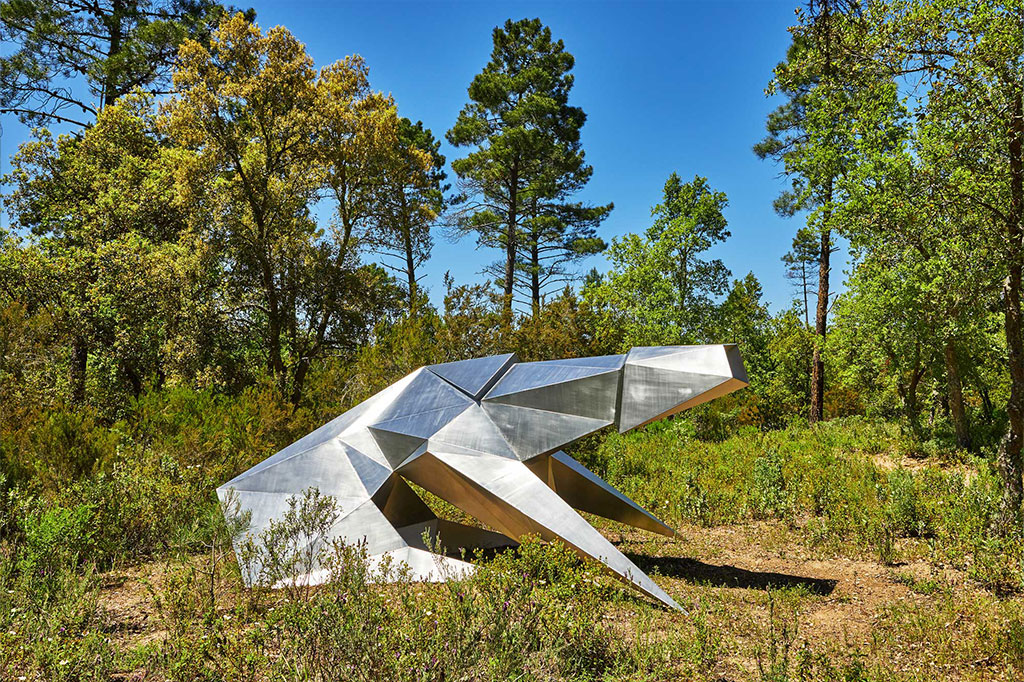 In 2014 gallery owner Jean-Gabriel Mitterrand with his son Edward created a private park dedicated to monument or architectural sculpture, nestled between the Maures and Esterel mountains.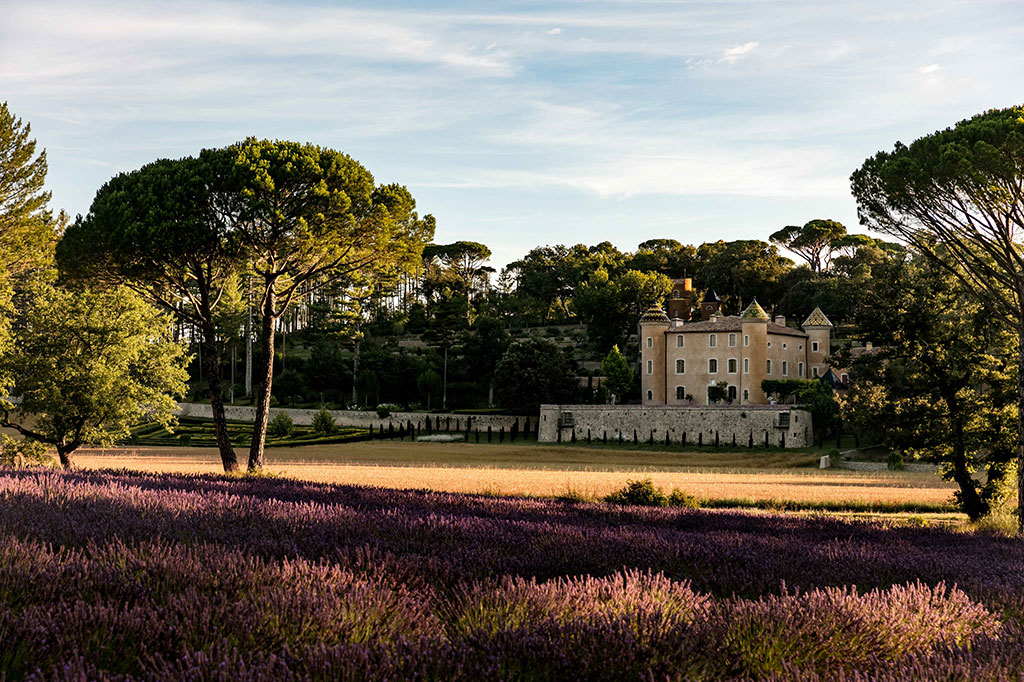 L'architecte d'intérieur Pierre Yovanovitch a redonné vie à ce château du XVIIe, mêlant art contemporain, pièces de design et éléments du XVIIe siècle.
he Museum of the 'Counts of Provence'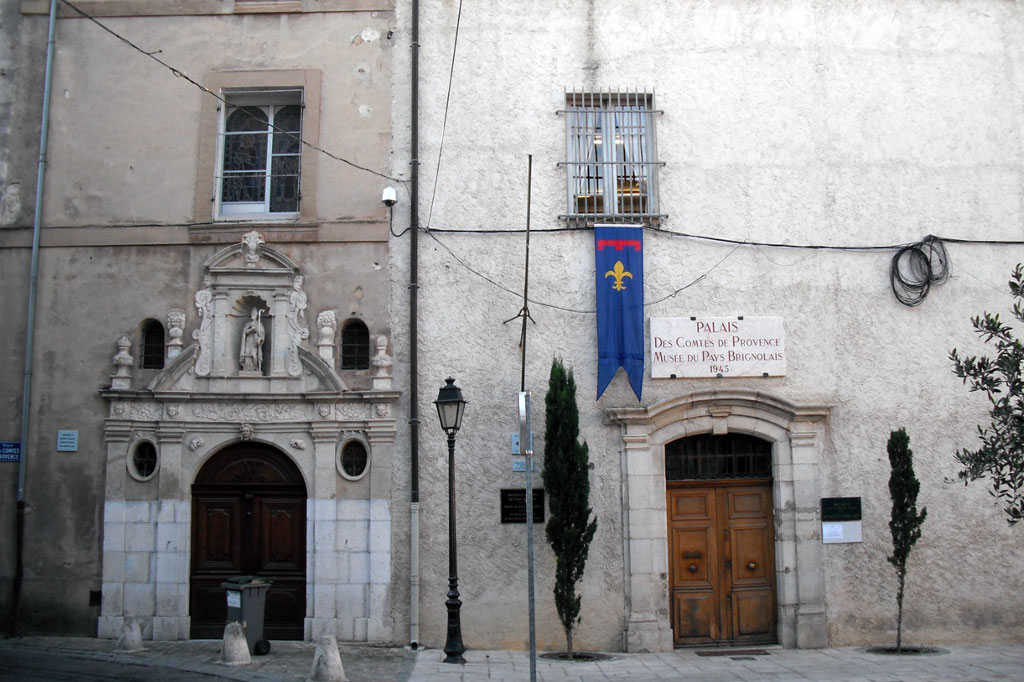 In the former Palace of the Counts of Provence, this updated museum offers wonderful local stories with old everyday items as well as a collection of paintings by Provençal painters