Summer exhibitions and art venues to discover in Provence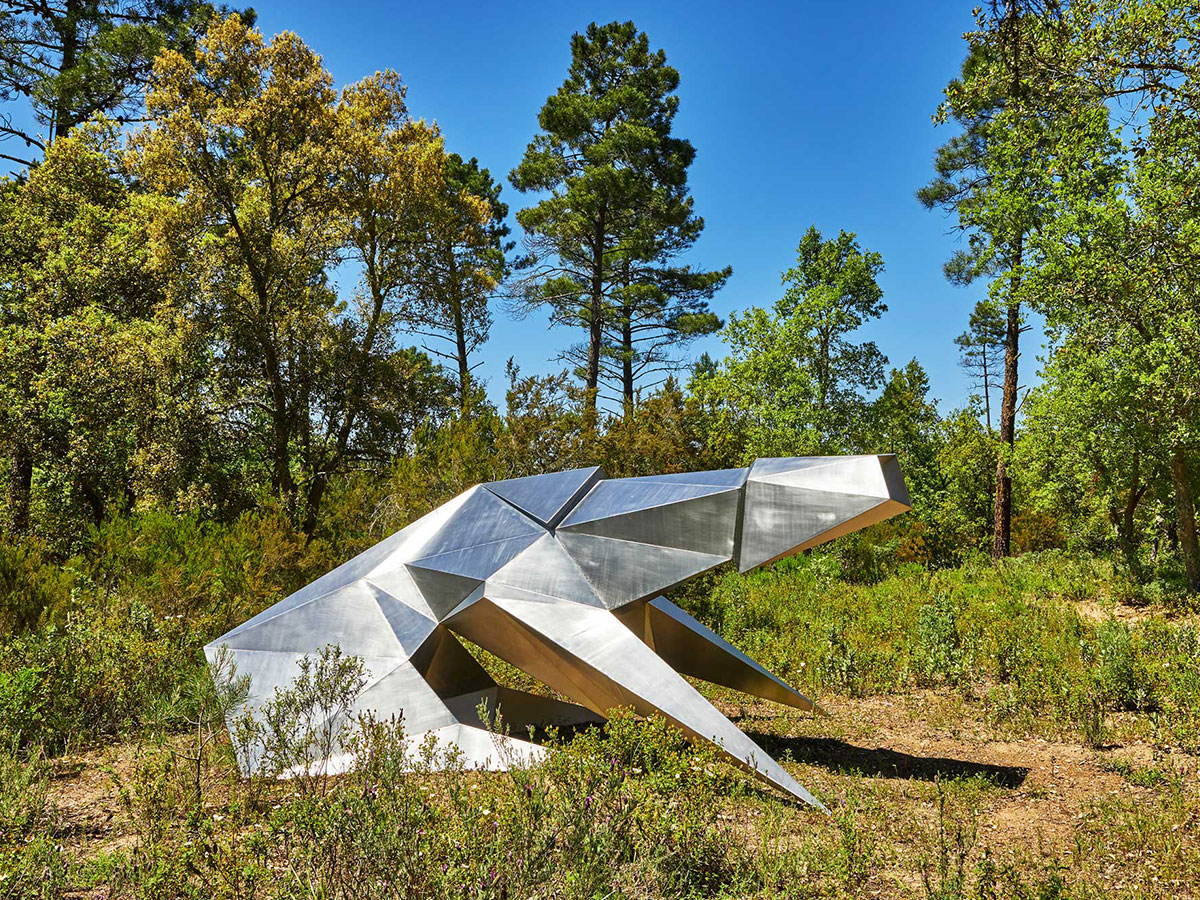 With its authentic villages, its rich colours and its very special artistic lumière, Provence is a significant place of inspiration for artists and art lovers. Today, there are dozens of museums, historical monuments, art centres, estates and chateaux that celebrate art with exhibitions running all summer long. From Châteauvert to Le Muy, Cotignac, Flassans-sur-Issole, Le Thoronet or even Draguignan, follow an art journey through unique and stunning locations less than 60km from Lou Calen.
La Falaise Art Centre in Cotignac
A true centre dedicated to the arts, this spot nestled in the heart of Cotignac brings high-end art to the local people and presents two exhibitions a year alongside an eclectic program of concerts and conferences.
The Genesis of a Curated Collection
From 25th June to 21st October 2023
From its earliest days in 2016, the Centre d'Art La Falaise has striven towards creating and curating a careful collection of works, to make its mark on the village. Today – thanks to acquisitions and donations which amout to no less than 81 works by some thirty artists and their paintings, photographs, drawings, prints, sculptures, ceramics, even haute couture – the centre has a rich 'Fonds de Dotation' collection which is presented to the public via the various seasonal exhibitions.
The Contemporary Art Centre of Châteauvert
A black metal cube structure overlooking a sunny meadow and bordered by the Argens River, this art centre invites you to wander between its temporary exhibitions and the sculptures that fill out the rich gardens.
Crossing the Night, Martine Feipel and Jean Bechameil
From 7th July to 26th November
The rewilding of cities and our modern spaces returning to nature, the displacement of populations and their mass migrations – these are just some of the new and recurring themes of our modern and changing world. Through this new project, Feipel and Béchameil are reclaiming this concept of space and passing through by paying tribute to the wanderers of Rimbaud and to the walking groups of Ctésias as well as to all those on earth who have decided to leave everything behind
Famous for its architecture and its exceptional acoustics, this Cistercian abbey dates from the 12th century and offers a rich programme of concerts and exhibitions.
Carte Blanche (Free Reign) to Francois Halard
From 23rd June to 17th September 2023
François Halard is the undisputed master of decorative photography. One could even say that he dedicated his life to this genre of photography, capturing such majestic spots as castles, historic residences or houses designed by renowned architects. With his lens, he manages to go beyond the simply beauty of layout and composition, and captures the soul of every places he observes.
The Commandery of Peyrassol in Flassans-sur-Issole
In its true wine-growing setting, the Commanderie de Peyrassol combines contemporary art and the art of living. The Philippe Austruy collection is set in amongst the vineyards and general vegetation, offering a wonderful art journey.
Monographic Exhibition, Berlinde de Bruyckere
From 1st April to 5th November 2023
Challenged by the rich history of this site, the Belgian artist Berlinde de Bruyckere found great resonance here with her work and the themes within which she has created from the beginning of her career. The protection of religious pilgrims during their journey through Palestine is a strong image in these modern times of war, so much so that the artist decided to design her exhibition around this concept for La Commanderie de Peyrassol, enriching the current Archangelo series.
The Var Exhibition Department House in Draguignan
In a 19th century building, the "HDE Var" gives two exhibitions a year, inviting the public to discover the history of civilisations, in partnership with major museum institutions across Europe.
Treasures from the Lotharingie Kingdom, the Legacy of Charlemagne
From 1st July to 8th October 2023
This exhibition rediscovers the vibrant kingdom destined for Lothair, who was the first grandson of Charlemagne, and due to inherit the vast territory which stretched from the North Sea to the Mediterranean. The diplomatic relationship of the Carolingian sovereigns with the leaders of the Byzantine Empire are echoed beautifully in art, through travel, history, and more. Over 40 collectors as well as several national and international museums have participated in this creative project – this rare and thrilling gathering of works around this singular period within the Early Middle Ages is sure to delight.
Venet Foundation in Le Muy
A gallery alongside a seven-hectare open air arena bring together more than fifty years of artistic creation, gathered together by the the sculptor and great collector of minimal art, Bernar Venet.
A Situation, Robert Barry
From 1st June to 30th September 2023
This exhibition offers two set pieces by Robert Barry, an key figure within minimalist art and a pioneer of conceptual art – it offers a retrospective of his renowned murals and one of his sound pieces, works spanning from 1976 to today. Alongside the exhibition, to mark the 60th anniversary of the Tas de Charbon by Venet, the foundation promises a great masterpiece named AMAS-23-P900K, which will display 900 tons within the factory space. Furthermore, the first ever installation by Venet that uses the "basement" (6 arches 25m high) leaning diagonally against the main wall, will be shown again.
Other must-see art venues: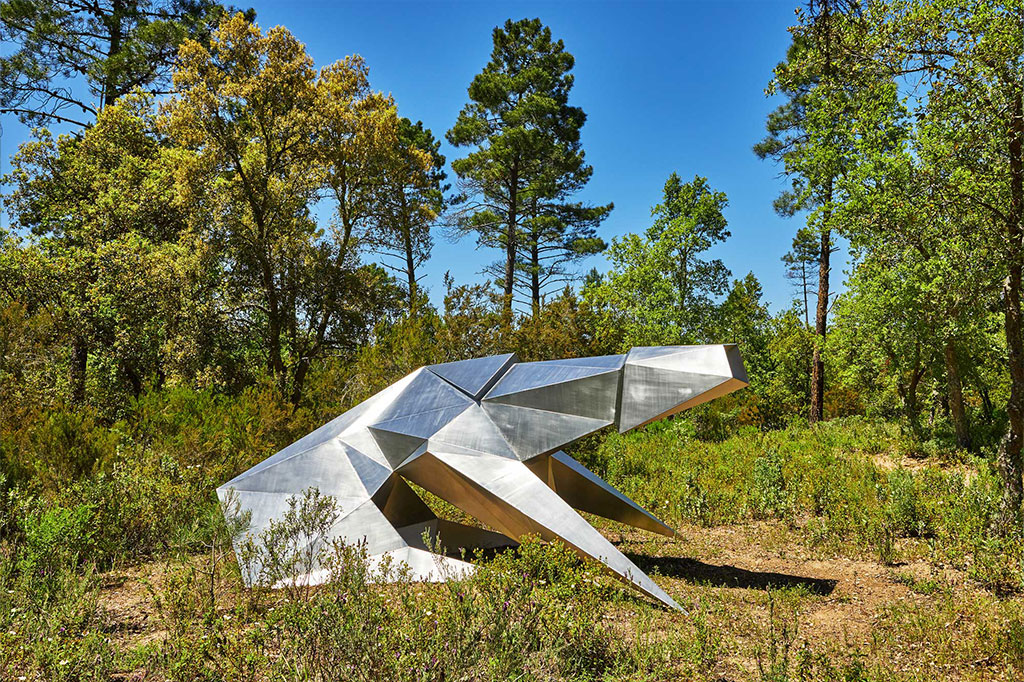 In 2014 gallery owner Jean-Gabriel Mitterrand with his son Edward created a private park dedicated to monument or architectural sculpture, nestled between the Maures and Esterel mountains.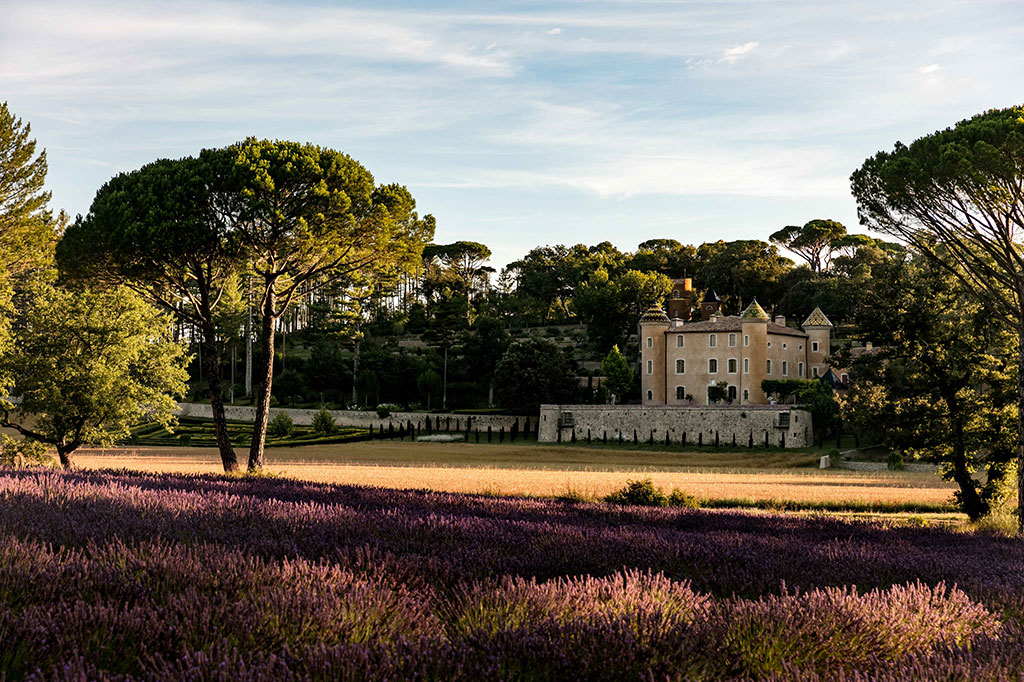 Interior designer Pierre Yovanovitch has given new life to this 17th century castle, mixing contemporary art, design pieces and 17th century elements.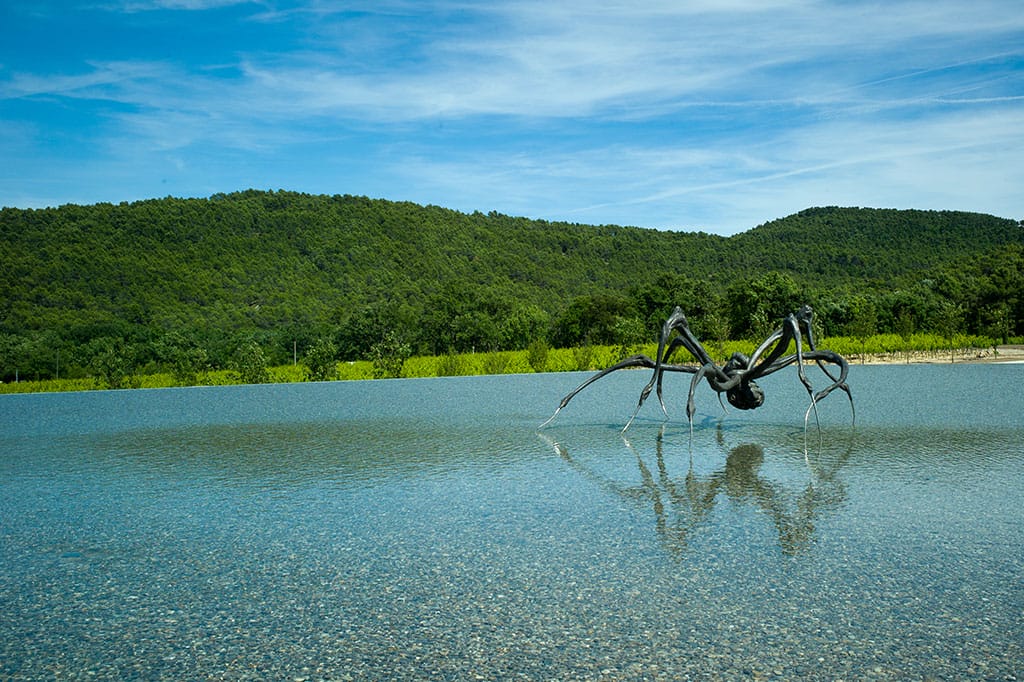 38 magificent art installation masterpieces await you across four galleries in the midst of wild nature. You are invited to step into this unique experience surrounded by 124 hectares of vineyards.