Bars & Restaurants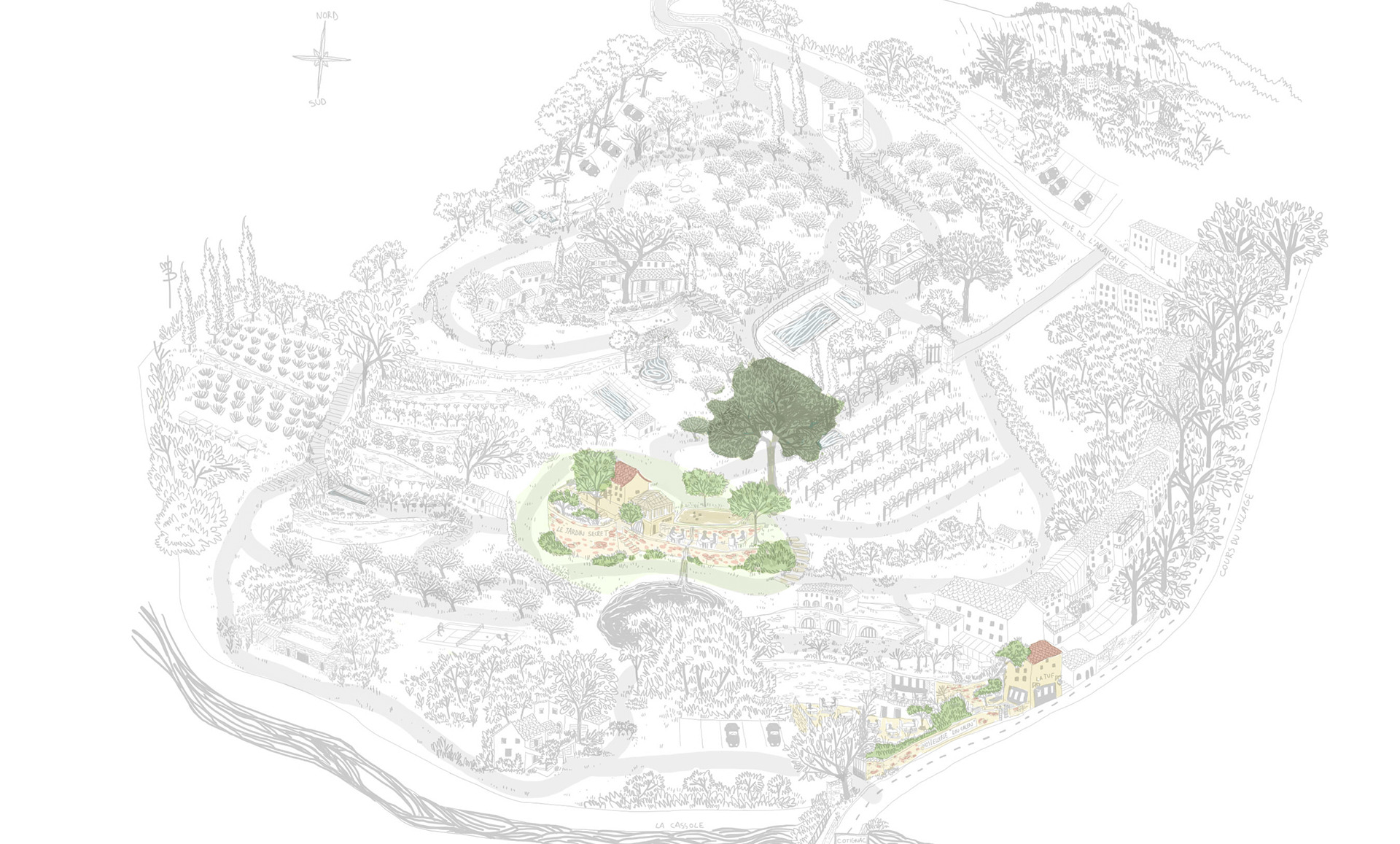 Pastis bar
Verriere
Grand Bistrot
Jardin Secret
Tailleur de bière
Didier's wine bar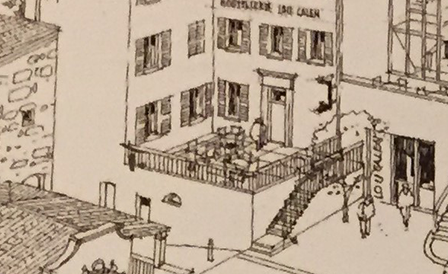 Pastis bar
The terrace of this bar, that overlooks the main village square, offers the ideal vantage point for observing the bustle of Provençal life. Guests are invited to take a refreshing break at any time of the day and enjoy the amazing collection of pastis from all around the world.
Opening soon!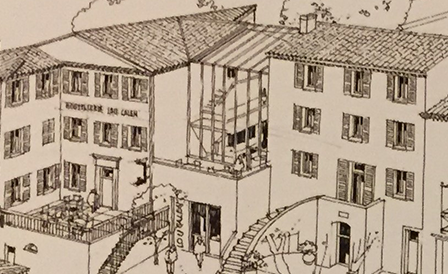 Verriere
Start your day right at the Verriere glass-enclosed rooftop terrace overlooking the village square. Enjoy a tasty breakfast in this pleasant, bright space and watch the village wake up and come to life.

The Verriere has not yet opened its doors, so in the meantime, breakfast will be served to hotel guests at the roof terrace of Jardin Secret each morning.
Opening soon!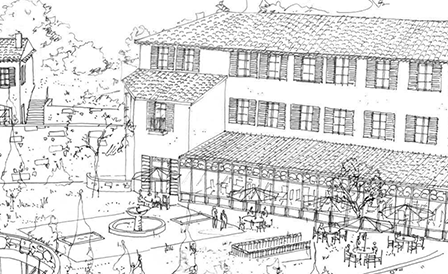 Grand Bistrot
The Bistrot will welcome guests seven days a week into its warm and casual atmosphere on its outdoor terrace among centuries-old olive trees or within its glass-enclosed terrace. Enjoy Provençal flavours and watching your gourmet food grilled on the open wood fire, the "Forge", in the heart of the restaurant.
Opening soon!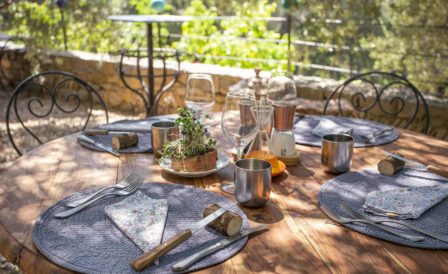 Jardin Secret
In a 200 year old provencal country house with an enchanting garden setting overlooking the green hills of Cotignac, rediscover the authentic flavours of Provence. Chef Benoit Witz, whose delicate cuisine and passion for produce are renowned, proposes a concise but generous daily menu inspired by the freshest vegetables and fruit from the garden as well as local market producers.
Tailleur de bière
Come to the Tailleur de Bière to discover a wide range of original and seasonal craft La Tuf beers. This local micro-brewery, whose reputation extends far beyond Cotignac, offers a fabulous selection of freshly brewed beers and a fine programme of vibrant music events. Enjoy the lively ambiance on the shady terrace when it's warm or on a sofa by the cozy fire when it's cool.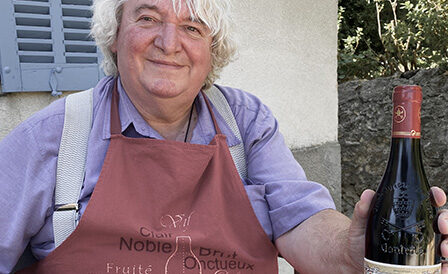 Didier's wine bar
On the roof terrace of the Jardin Secret, enjoy a glass from the spectacular wine list curated by Didier Romieux, a passionate sommelier and wine merchant in Cotignac. Follow his expert advice to reveal new and fabulous wine discoveries, with every glass accompanied by little anecdotes and a delicious snack board. Didier's wine bar is open from June 20th to mid September 2023.