The Music Festivals Set To Shake Up The Var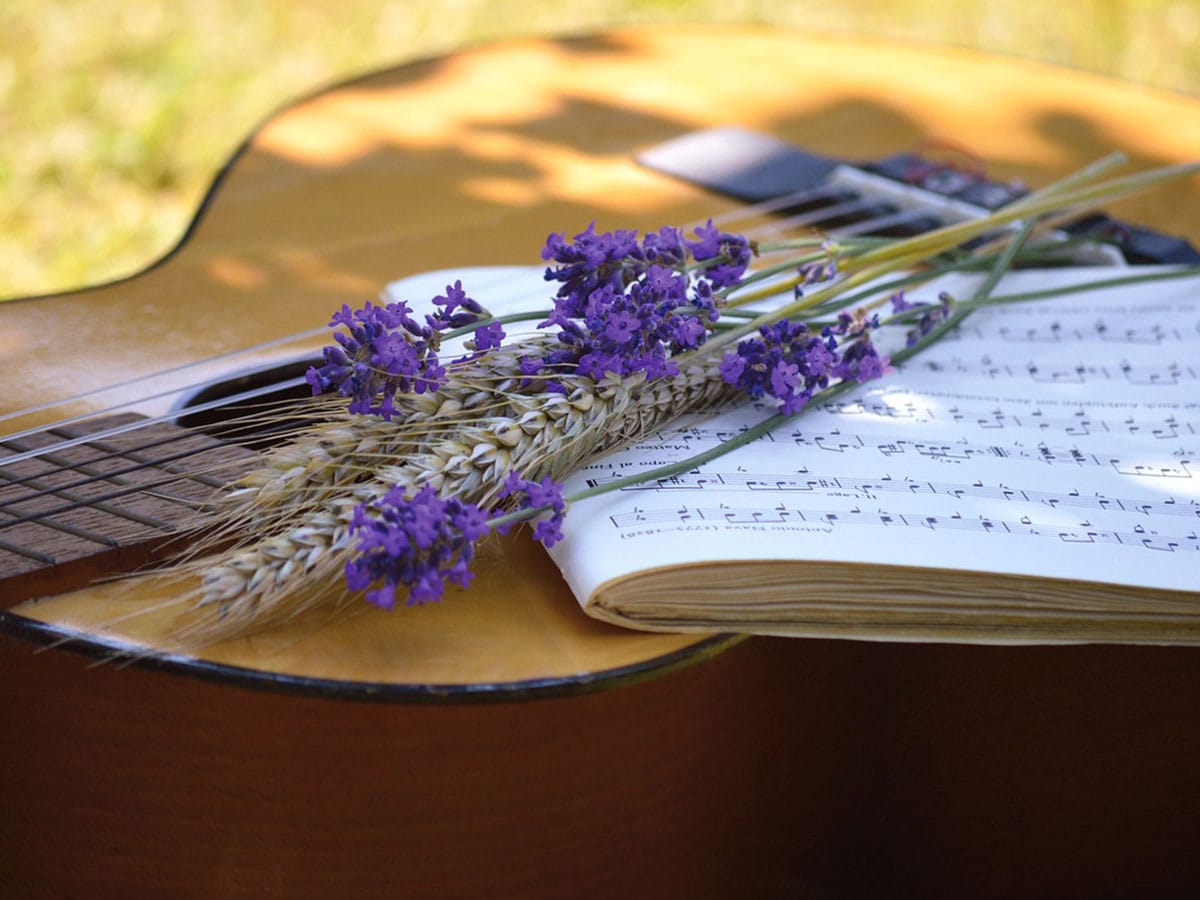 Summer in the Haut-Var is a season filled with musical melodies that will thrill every kind of music lover. The stages are set, whether in the heart of church abbeys, vineyards or medieval villages – each event promises a unique and enchanting setting. From rock to jazz and classical music, get involved and let yourself be enchanted by the wonderful musical programmes on offer, and by the stunning landscape and captivating atmosphere that our Provençal region is so famous for.
Music in the Vineyards in Provence
June 8th to September 18th, 2023
Every year, from June to September, the vineyards of the southern Rhône Valley resonate with the sounds of jazz and classical music. The 'Musicales Dans Les Vignes' festival offers an immersive experience in the heart of the wine estates of Vaucluse, Bouches-du-Rhône and Var, combining the pleasures of music with a passion for wine and thus encouraging the discovery of southern wine territories and their specialities. In total, 40 jazz or classical music concerts with carefully selected repertoires have been planned across 35 prestigious wine estates in Provence.
Musical'Été (Musical Summer) in Montfort sur Argens
June 30th to August 25th, 2023
Every Friday at 7pm, the town hall at Montfort sur Argens will hold a series of aperitif concerts in the village's Grand Rue. This season, get ready for some of the most varied and exciting programmes with musical talent from all walks of life: Sweet Double Zone, Family Affair Project, Makuza, Alejandra Burgos Band, Pop, Radio Mindelo, Ophelie and The Gobi's and Sobremesa. Dance the night away in a festive and friendly atmosphere, these summer evenings in Montfort sur Argens are ones not to miss!
July 1st to August 25th, 2023
The Var department is again running its summer music tour! Swing, blues, rock, jazz, Latin-Cuban, Brazilian or world music, the 'Voix Départementales' will perform a beautiful musical journey through a programme of 21 concerts. Like every summer, the 2023 edition visits all the important spots in the Var: Abbey of La Celle, Plan-d'Aups, Le Thoronet, Camps-la-Source, Flayosc, La Cadière-d'Azur, Forcalqueiret, Bagnols -en-Forêt, Moissac-Bellevue, Correns, Cuers, Vins-sur-Caramy, Les Adrets-de-l'Estérel, Besse-sur-Issole, Salernes, Le Plan-de-la-Tour, Ginasservis, Mons, Esparron -de-Pallières, Les Arcs-sur-Argens, and Varages.
Music from Provençal villages and estates
July 9th to August 2nd, 2023
Embark on a historic journey to the heart of the magnificent Provençal villages. The Gloriana festival promises renowned artists performing on stages within the very best examples of Provençal architecture – a striking spectacle that will be sure to delight every audience member! For a month these talented artists will take over village chapels, parks and churches to offer uniquely intimate musical performances. Why not take an enchanted stroll through the Var and let yourself be carried away by this extraordinary musical experience.
The Néoules Festival makes its comeback with an impressive guest list, including MB14, KT Gorique, the Asian Dub Foundation, and many more. Since its founding in 1991, this festival has continued to make a statement within the musical landscape. This year is no exception, and it promises a programme that is both colourful and diverse. Considered one of the oldest music festivals in the Var, the Néoules Festival is proud to welcome its patrons to its idyllic setting on the magnificent site of the Bastide de Châteauloin every year.
Musicals of the Abbey at Le Thoronet
July 18th to September 30th, 2023
Despite its richly silent and contemplative ambiance, Le Thoronet Abbey maintains a close relationship with music and promotes many musical events. For thirty years, the Thoronet International Early Music Meetings have hosted the best vocal and instrumental ensembles of early music, which particularly benefitted from the exceptional acoustics of the abbey. The Centre des Monuments Nationaux wanted to relaunch such events and so created Les Musicales de l'Abbaye du Thoronet in 2022, which offered a much wider repertoire, from Gregorian chant to contemporary music.
Musical Evenings at the Abbey de La Celle
July 26th to August 10th, 2023
Thirty years ago, La Celle, a Provençal village near Brignoles, prepared to host their first musical festival, set up by flautist Philippe Depetris and the town of La Celle, thanks to the initiative of mayor Georges Paul. Now, in the enchanting setting of the Abbey of La Celle, and amongst the vineyards of the AOC Coteaux Varois en Provence, the public continues to experience the charming joy of this rare encounter between music, the arts, and an exceptional architectural heritage. This year the 'Musical Evenings' celebrate their thirtieth season with a triumphant programme of 6 classical music concerts
The 'White Nights' of Le Thoronet
Founded in 1998 by a team of volunteers, this popular festival promotes social ties and supports humanitarian projects in Burkina Faso, specifically the fight against malnutrition and Noma disease. The festival raises public awareness around sharing, solidarity and tolerance, and is supported by associations such as Le Mouvement pour la Paix, the Ligue des Droits de l'Homme, Amnesty International and Enfants du Monde. In the heart of the Var, the younger generation of French artists follows the example of their elders, fostering the loyalty of a regional audience and encouraging the discovery of new musical trends.
Entrecasteaux Chamber Music Festival
August 17th to 20th, 2023
Since 1982, the Entrecasteaux Chamber Music Festival has presented unpublished classical and contemporary works, performed by internationally renowned artists and promising young musical talents. This August, the unique programme will be performed in the villages of the Haut Var, in order to promote culture in rural areas. The festival is open to all audiences, whether dedicated music lovers who have supported the artists for years, or keen novices who benefit from free admission (up to 18 years old). Passing tourists, local villagers and any kind of visitor can mingle in a warm and friendly atmosphere while savouring the sweet music.
Classical Music in Provence
September 14th to 17th, 2023
To end the musical summer season, the Fanny Mendelssohn artists are back at Lou Calen. Whether during a musical lunch at the Jardin Secret or at a concert housed in the glass roof atrium, the five musicians will enchant you with their talent and musicality: Dorothea Schupelius and Matthias Well on the violin, Jelizaveta Vasiljeva on the piano, Tamas Palfalvi on the trumpet and Vera Karner on clarinet. For 4 days, they will revisit the greatest and most well-loved pieces by Ravel, Gershwin, Schostakovich, Bartók and Klezmermusic. The young artists have prepared an innovative programme to suit the unique atmosphere of the Lou Calen estate, surrounded by nature and steeped in history.