Reset, recharge, reawaken: springtime yoga retreat with Les Merveilles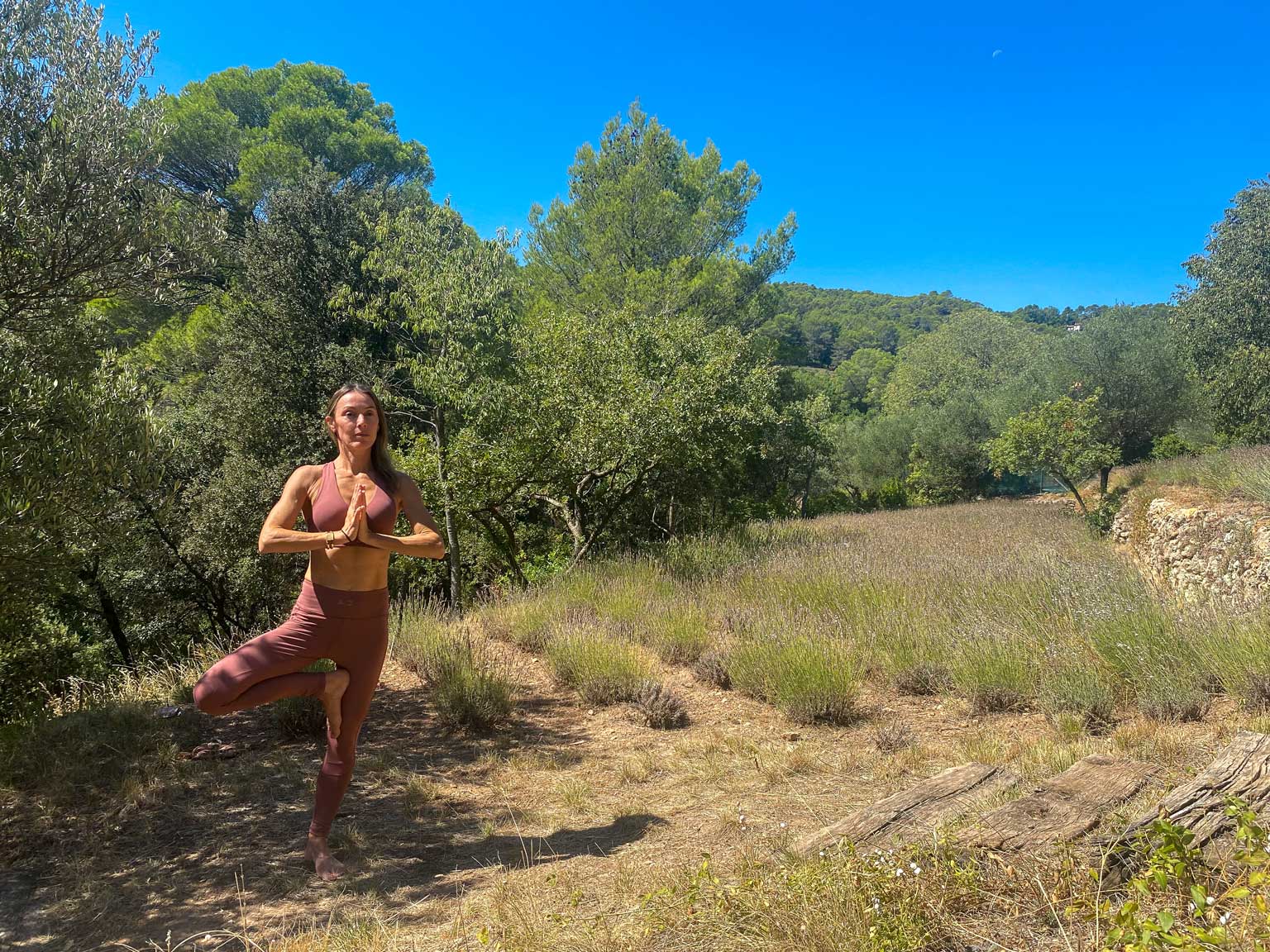 Springtime brings Yin and Yang to Lou Calen! From May 5 to 8, find equilibrium for mind and body through yoga; this enriching retreat is lead by Les Merveilles who regularly run holistic, healing and nomadic getaways. The three branches of yoga will be incorporated into the programme (Yin, Vinyasa and Ashtanga). Take four days and three nights to reset, recharge and reawaken within the beautiful energy and natural environment of the Provençal spring.
A four-day holistic retreat
Come and enjoy yoga, meditation, energy treatments, vegetarian food within a balanced diet. A real retreat that focuses on nature and getting back to the roots of a healthy life: the programme is specifically designed to enrich well-being while respecting the needs of each student's body and metabolism.
○ Let go of what is no longer useful and release accumulated tensions through structured breathing and Asana practices;
○ Find physical and mental balance through the rhythm of Yin and Yang practices;
○ Recharge your inner vigour with the beautiful revitalising energy of spring and thus strengthen self-belief through creative pathways.
The therapeutic tools on offer: yoga, breathing and energy healing
○ Ashtanga Vinyasa yoga session in the morning, focussing on breathing work and dynamic postural exercises to loosen the body, as well as relax and strengthen the mind (outdoor and open air if possible, weather permitting);
○ Gentle practice of Yin yoga in the evening, based on passive and introspective relaxation to release nervous tension and undo any tight deep tissue (indoor in a relaxing and comfortable space, with music);
○ A hike in nature to explore the local region;
○ A tailor-made energy treatment (Reiki, Tibetan bowls, and more) to "cleanse" the body both physically and energetically;
○ A deeply relaxing massage to fully loosen the body.
A team of experienced coaches
Les Merveilles is made up of highly-qualified coaches with specialism in the different methods of learning and practicing yoga and meditation, and in the practice of therapeutic treatments.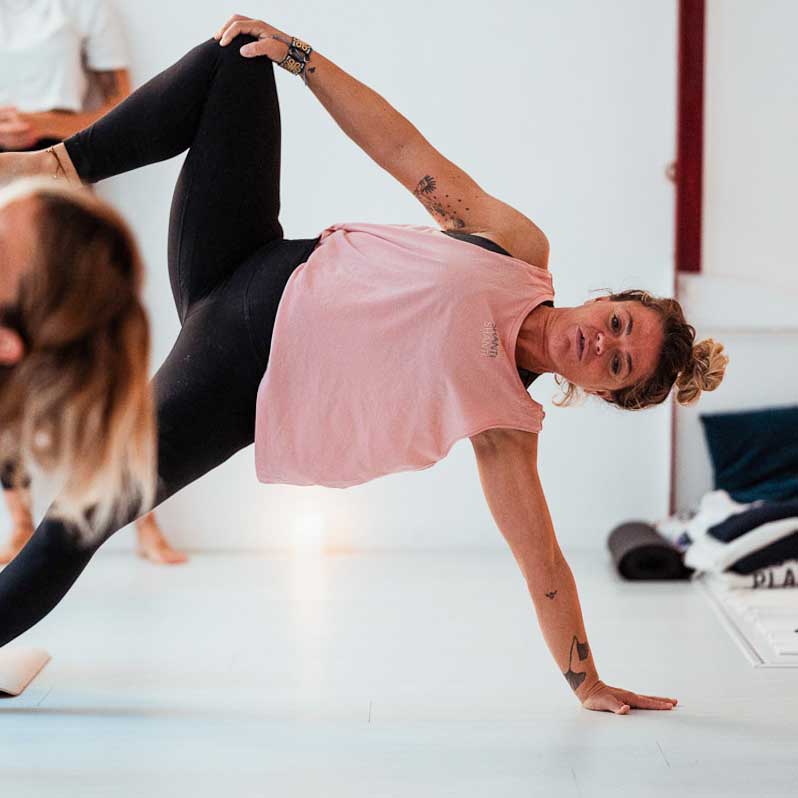 Anne Cé
Vinyasa yoga teacher and co-founder of Mayashala yoga Paris, Anne Cé teaches and gives training to her Parisian students and many more further afield. She has recently settled in the south of France, in the seaside town of Hyères. She aims to bring together the local yogi talents in the region and create a collective around yoga, meditation and holistic therapies and offer immersive experiences to awaken the senses.
Anne will lead this retreat at Lou Calen alongside Sandrine Dulon, and together they will bring the height of their expertise to our yoga students. Anne and Sandrine work in partnership with Sibylle Grandchamp, the original creator of Les Merveilles nomadic retreats.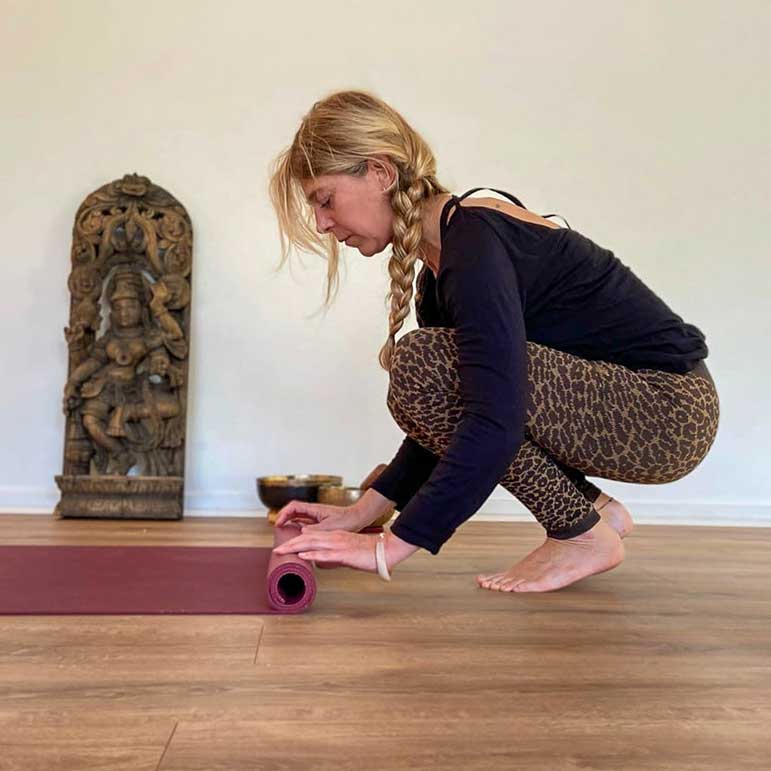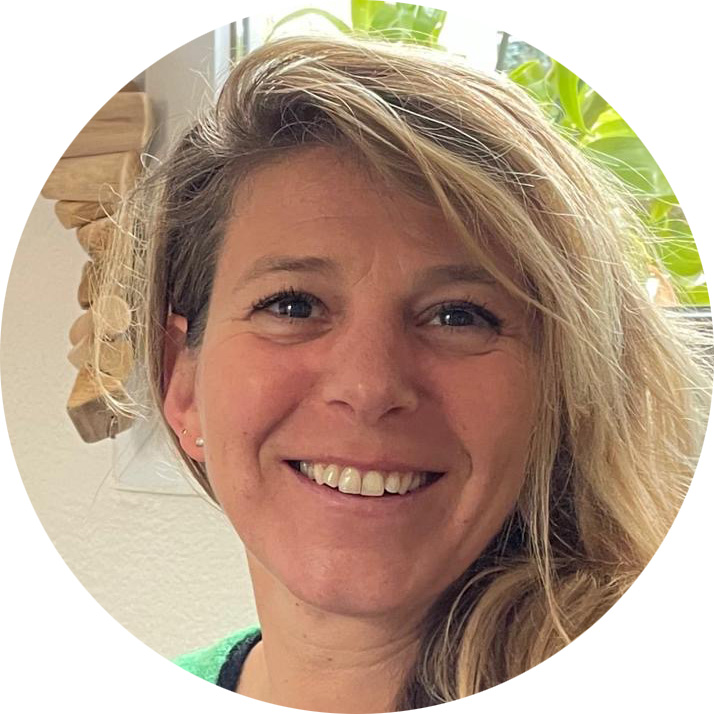 Sandrine Dulon
Sandrine discovered yoga after suffering serious back problems, which she managed to overcome after ten years of diligent work in Hatha yoga. She then trained for many years in Ashtanga vinyasa with Vanessa Brouillet, then with Caroline Boulinguez and Annick Goueslain. Sandrine is unstoppable, and has since trained further in the many branches of yoga, including Yin yoga training with Philippe Beer Gabel, the C.N.V. (Non-Violent Communication) and P.N.L. (Neuro Linguistic Programming).
During the retreat Sandrine will introduce her students to a range of techniques and rituals which will benefit the body, not only the physical level, but also the emotional and energetic levels. This will ensure that her students leave with unique tools to take care and re-centre themselves in day-to-day life.
Thursday, May 5th:
○ 16h : programme introduction
○ 17h30-19h : first yoga session with Anne Cé
○ 20h : dinner
Friday, May 6 and Saturday, May 7:
○ 8h30-10h30 : meditation and dynamic yoga session with Anne Cé and Sandrine Dulon (alternating on Friday and Saturday)
○ 10h : breakfast
Rest, energy healing
○ 13h : lunch
Rest, energy healing
Afternoon: 3-hour hike (only on Saturday)
○ 17h30-19h : Yin yoga and relaxation session with Sandrine Dulon
○ 20h : dinner
Sunday, May 8:
○ 8h30-10h : Yin and Yang yoga session with Sandrine Dulon (Astanga Vinyasa followed by Yin yoga)
○ 10h30 : breakfast
Talking circle: review of "tools" and rituals to take home
○ 13h30 : lunch
Free afternoon
Tarifs & Reserve your place
Reset, recharge, reawaken: springtime yoga retreat from May 5 to 8.
Reserve by email
bonjour@loucalen.com
Our rates include:
○ Accommodation in a double or single room
○ Full board (vegetarian and balanced cuisine)
○ Yoga sessions (3 hours or more a day)
○ One energy treatment and one massage during the stay
○ A guided hike to explore the local natural region
○ A talking circle for freedom of expression
Transport is not included in this package. We offer:
○ Transfer from Aix-en-Provence TGV station: €35 (if shared between 4 people)
○ Transfer from Nice or Marseille airports: 40€ (if shared between 4 people)