The 'Tailleur de Bière': a cosy bar-cum-craft brewery in Cotignac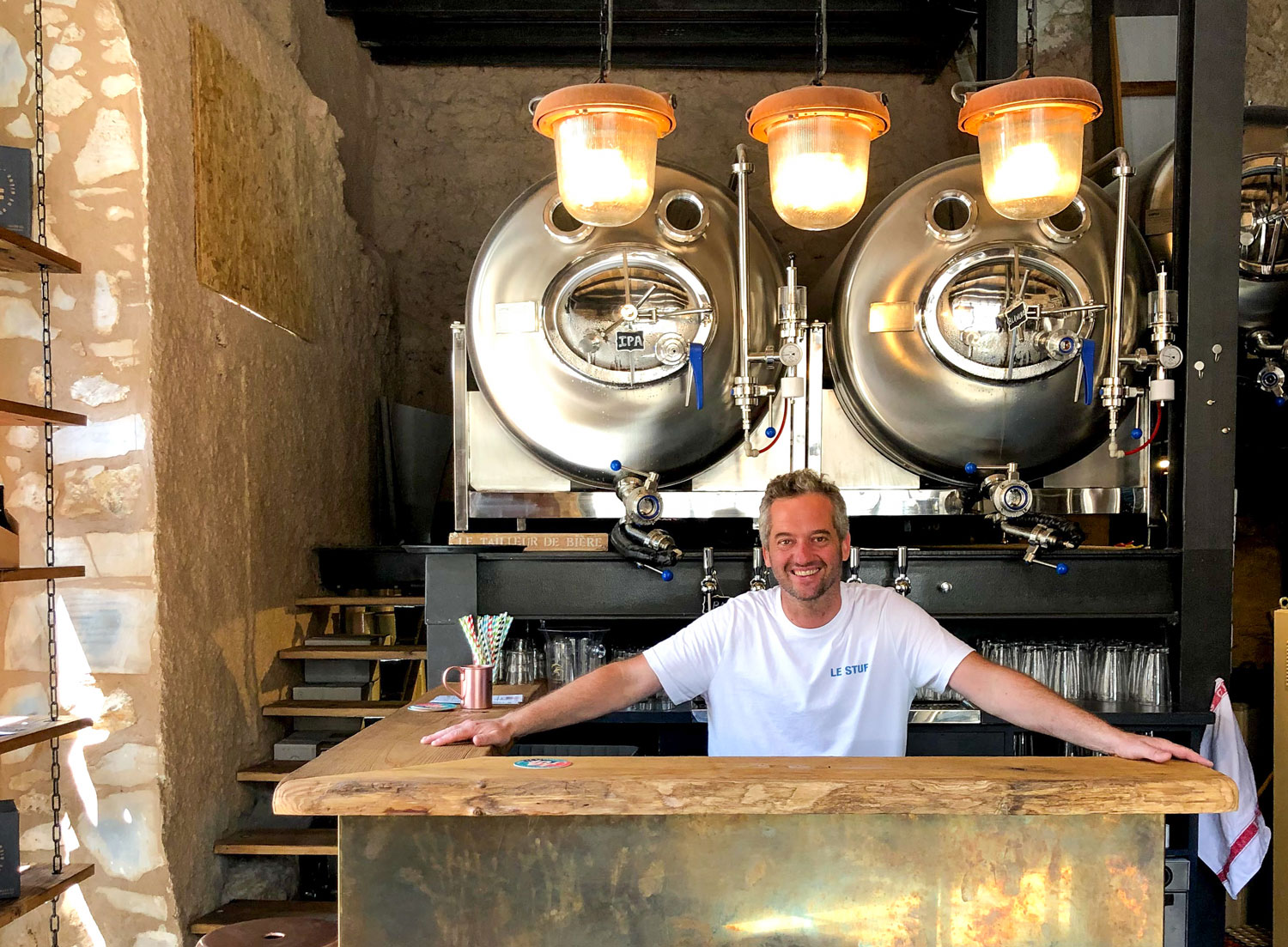 The 'Tailleur de Bière' is a popular address in Cotignac, where patrons of every age, young and old, meet to enjoy seasonal beers and have a good time. Renaud, our manager, brings the place to life all year round thanks to the production of seasonal beers alongside a busy programme of events.
Originally a Belgian stonemason, Renaud moved to Cotignac in 2008 to try to make a living from crafting with stone, his passion since childhood.  Also close to his heart was his love of beer, boosted by the centuries-old tradition of beer brewing in his native country. Renaud first tried his hand at beer brewing in the privacy of his garage. A few years later, thanks to coincidences and the right encounters, he became the tentative manager of the 'Tailleur de Bière' and set up a micro-brewery in the former laundry of the Lou Calen hotel. It now welcomes patrons from all over Provence and the local region. The name of the brewery is a play on words, since Renaud was originally a 'Tailleur de Pierre' (stone crafter) but it now has a nickname, Le Tuf, as a nod to the limestone rock typical of the region and of course the rock that makes up the majestic cliffs of Cotignac. 
Seasonal Beer... with Mimosa!
Every year, from January to March, the unique mimosa bush takes over the Provençal landscape. The small, bright yellow flowers appear everywhere and even work their way into Renaud's beer ! The "Mimotep" was first created in collaboration with Quentin, also known as 'LEVAROIS', the well-known local blogger. The two men and beer lovers crafted a strikingly original recipe that gives the beer a sweet honeyed flavour alongside other tones that are both mysterious and subtle.
Fig, quince, raspberry, saffron… Renaud loves to discover and collect local seasonal products – in keeping with the Lou Calen philosophy – and create flavoured beers that our patrons will not find anywhere else.
Whether winter or summer, the 'Tailleur de Bière' runs a rich and varied programme of events. Wander through the brewery doors and past the large steel tanks, up the heavy staircase carved around the vaulted shape of the Tuf (limestone) walls. Upstairs, a large lounge area awaits, full of cosy comfortable sofas, a wood-burning stove and walls decorated and graffitied by our very own patrons themselves.
The 'Tailleur de Bière' brings together passionate musicians and organises live music concerts, indoors during the winter, or on the large outdoor terrace in the summer. Jazz, blues, pop, rock, or even electro, the fun and varied programme is aimed at all generations.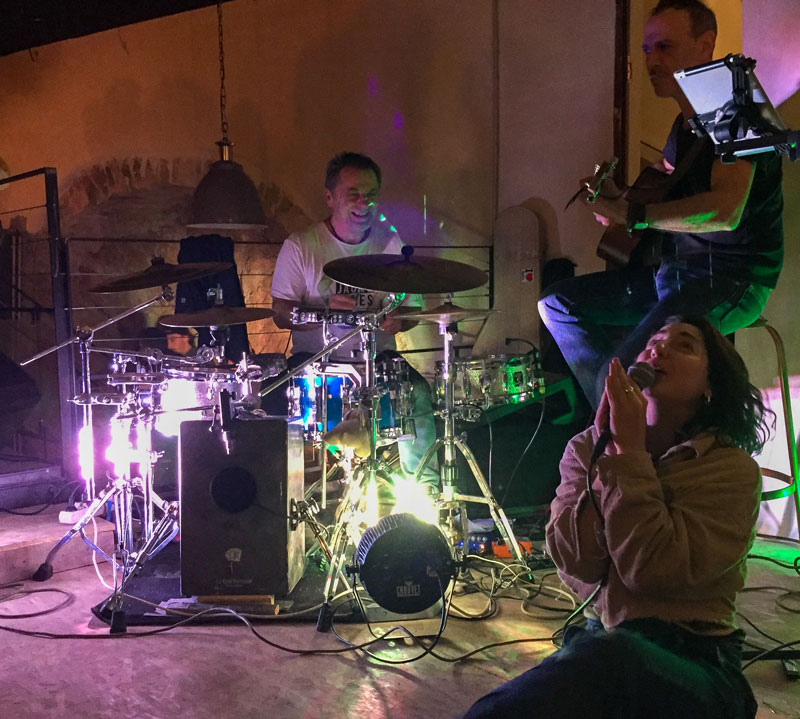 The 'Tailleur de Bière' organises regular literary evening with writers chatting about their books and wider work. Enjoy the casual and warm atmosphere whilst discussing wider literary themes and ideas.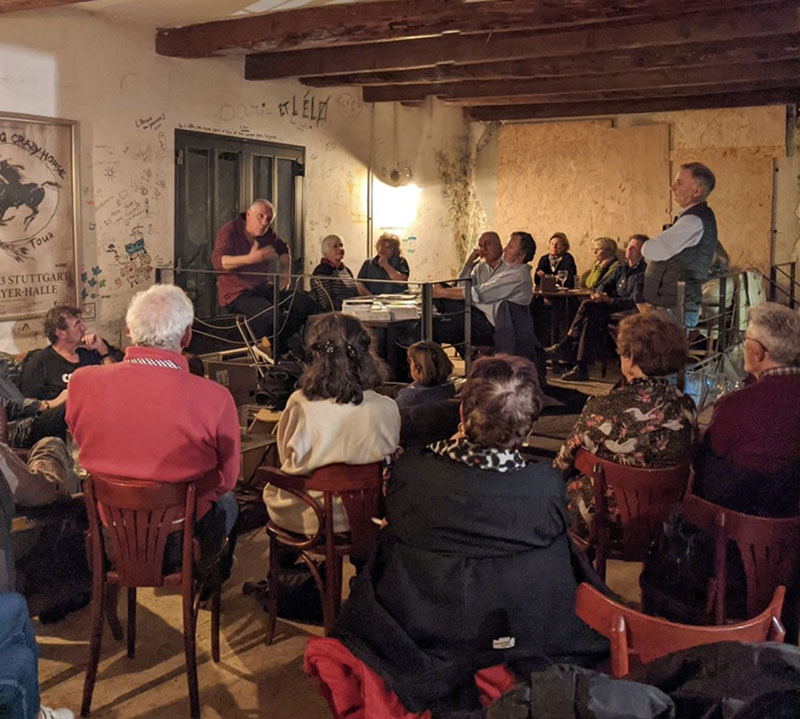 Keen fans of board games can indulge their passion while trying out craft beers, and drinking to imrove their game ! The 'Tailleur de Bière' provides a wide selection of popular and original games free of charge.
Whether you love Celine Dion or the Bee Gees, Johnny Halliday or Beyonce, these lively evenings welcome those with a thirst for live music. Why not pair your fun evenings with blind taste tests and try out every flavour of our craft beer available?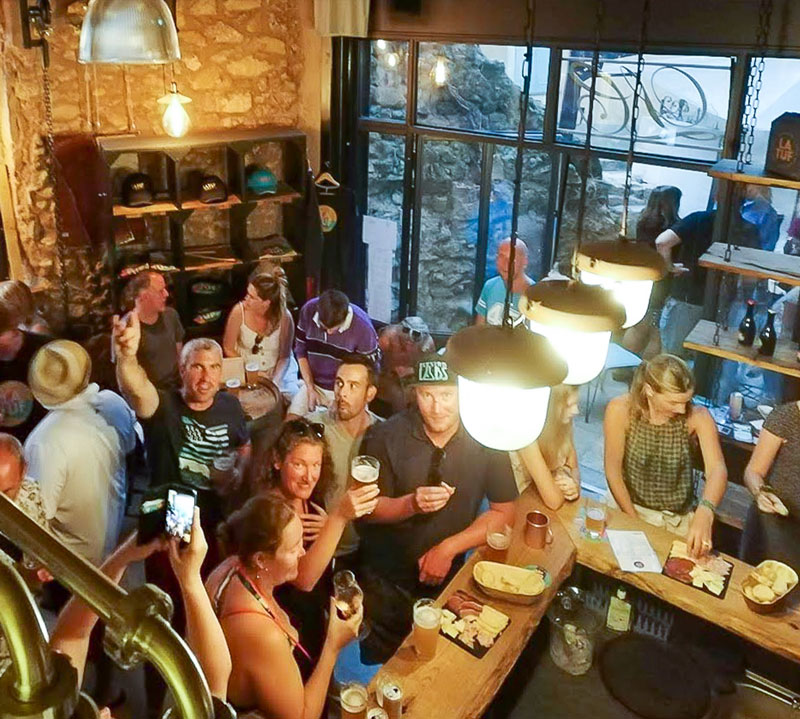 Head to the 'Tailleur de Bière' in Cotignac for a fun time, and more than just a simple drink. Renaud and his team are ready to welcome you with a smile and a guarantee of a good time.