Lou Calen commits to education in Laos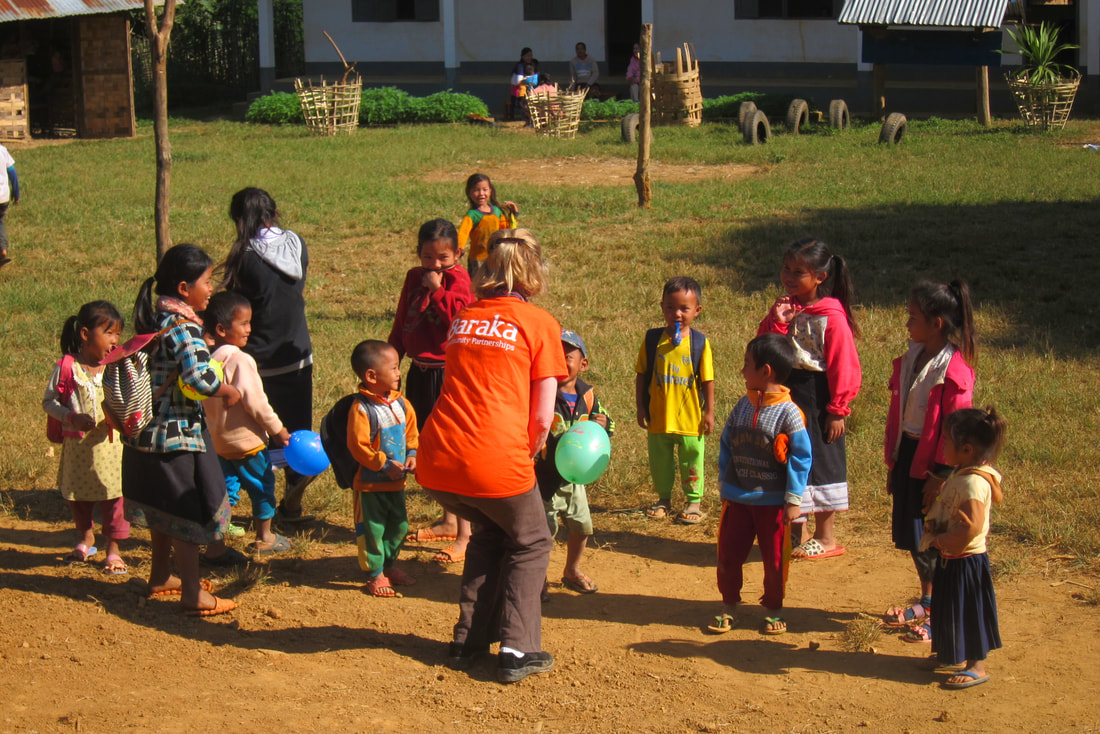 Lou Calen is a supporter of Baraka Community Partnerships, an organization founded in 2007 in the United Kingdom. It operates mainly in Zambia and Laos to improve access to education in collaboration with local communities and schools. 80% of its funds are devoted to improving infrastructure and educational resources for children in rural communities, and 20% of the remaining funds cover water, sanitation and health programs.
Since 2011, Baraka Community Partnerships has operated in Laos to construct 13 classrooms, 9 dormitories housing more than 500 children, 174 toilet blocks and 9 water supply systems. Above all, the organization seeks long-term solutions, in partnership with local organisations who provide the labor and raw materials. Baraka focuses on supporting and educating young Laotians because it firmly believes that education is the pathway out of poverty.
Support for schools and two learning centers
Most rural schools suffer from a lack of infrastructure. Baraka works closely with local associations to create new classrooms, water supply systems and toilet blocks so that students have appropriate learning conditions. Baraka also supports two learning centers in Nong Kiaw and Nan where over 300 children benefit from a variety of activities and resources of an educational, cultural and sporting nature. It has helped develop the infrastructure and finances the operational costs of both learning centres.
One dormitory per year for girls from ethnic minorities
The education of girls of rural ethnicity is a real challenge. Many can not attend school due to the great distances to the nearest schools. Some build makeshift wooden huts with no sanitation facilities and little protection from the elements. With the support of its local partners, Baraka has been building one dormitory per year in the Laos region since 2011 to enable these teenage girls to attend school.
Two book boats for schoolchildren
Baraka Community Partnerships funds two book boats in collaboration with Community Learning International (CLI). Based in Luang Prabang and Nong Kiaw, these floating libraries annually visit more than 140 rural villages accessible only by the Mekong and Ou rivers. The crew offers children educational games, health workshops and regularly donates school supplies and hygiene items.
A dormitory for the high school in Kewkacham
In a few weeks, Baraka plans to start the construction of a dormitory for the high school in Kewkacham that serves 13 villages. This school accommodate 823 students, including 346 girls and more than 250 teenagers from the Hmong and Khmu ethnic minorities. Students living in the most remote villages will be able to reside in the dormitory of Kewkacham to continue their education. 37 teachers, including 14 volunteers, will enable these young people to finally access education.
Medical trips, schools, learning centers… Baraka is also involved in operations in Zambia. 100% of donations received are used for these humanitarian projects. If, like Lou Calen, you would like to offer a better future to these children of Africa, please visit the website of Baraka Community Partnerships.