Experience Lou Calen in good voice with Phonomade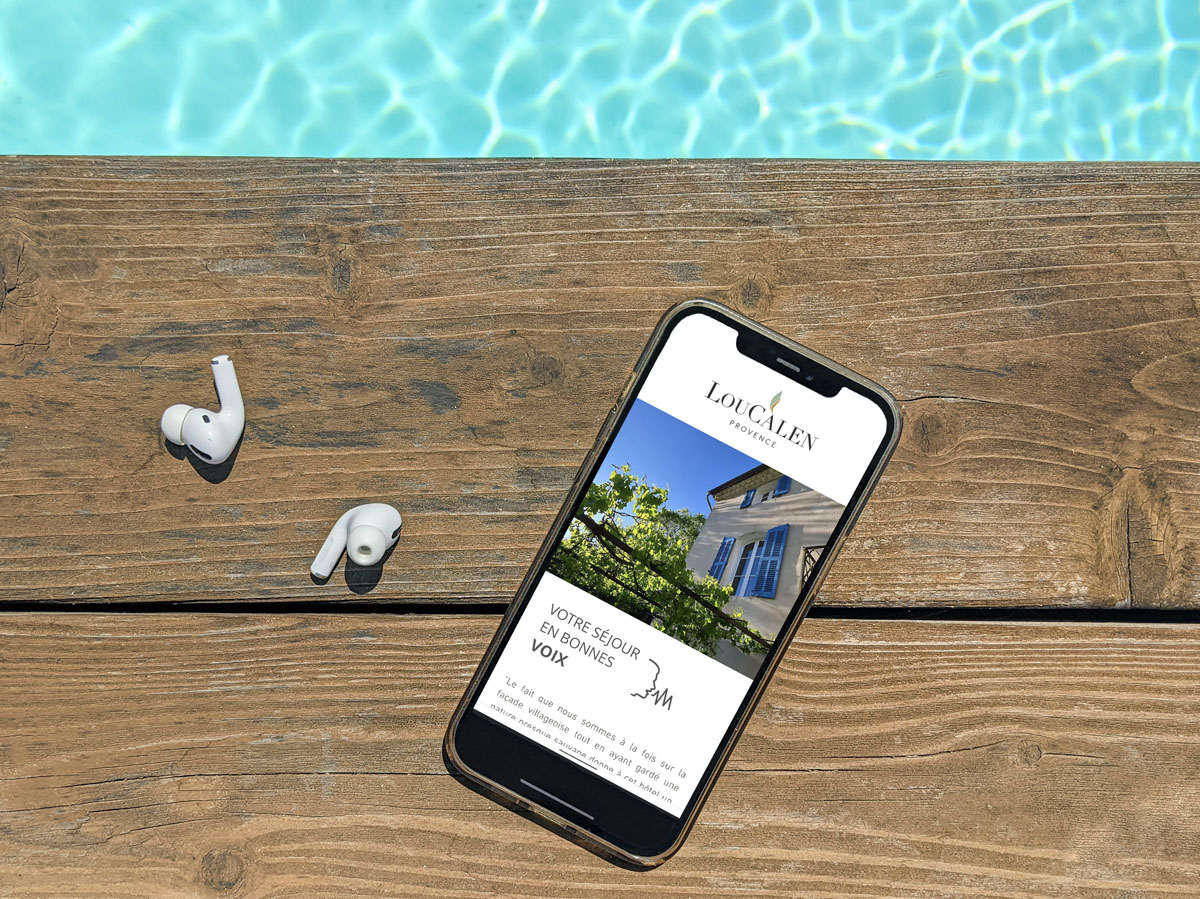 Phonomade joins forces with Lou Calen to offer you a unique experience during your stay. With a smartphone in your pocket and headphones in your ears, let yourself be guided by the voices of Lou Calen and significant local figures and their storytelling. Discover the history of this significant hotel and its close links with Cotignac, hear about local traditions, learn savvy local know-how and find out the best local addresses to visit.
Phonomade – a unique immersive experience
Phonomade is a free service that offers our culture-hungry guests informative and entertaining audio content. Accessible from your smartphone and also from the hotel's website, these podcasts discuss the hotel and the local area: historical monuments, agricultural estates including wine and vegetables, shops, galleries, artistic workshops, and more. Phonomade accompanies your wanderings through the village and further afield, inviting you to explore stunning places, and even secret addresses. This unique sensory experience promises total engagement with the Provençal culture and its wonderful locations.
Listen to the voices of Lou Calen and the village of Cotignac
Lou Calen's team and the significant Cotignac figures give their voices to this unprecedented project. Our director, our chef, the original founder of Lou Calen in the 1970s, our gardener, our brewer, our wine merchant… Those who have worked on the rebirth of Lou Calen are ready to tell you the story of our unique eco-responsible project in Provence.
Further afield, discover the region by following the voices of the many talented and popular people who bring this part of Provence to life all year round, where regular traditions are an integral part of daily goings-on. Among the voices here are producers of wine, oil, honey or saffron, as well as local pastry chefs, artists, antiques dealers and even florists. Enjoy learning about our green Provence in this unique and personal way.