Auvergne Cheese Evening with Dominique Prugne, Saturday May 21st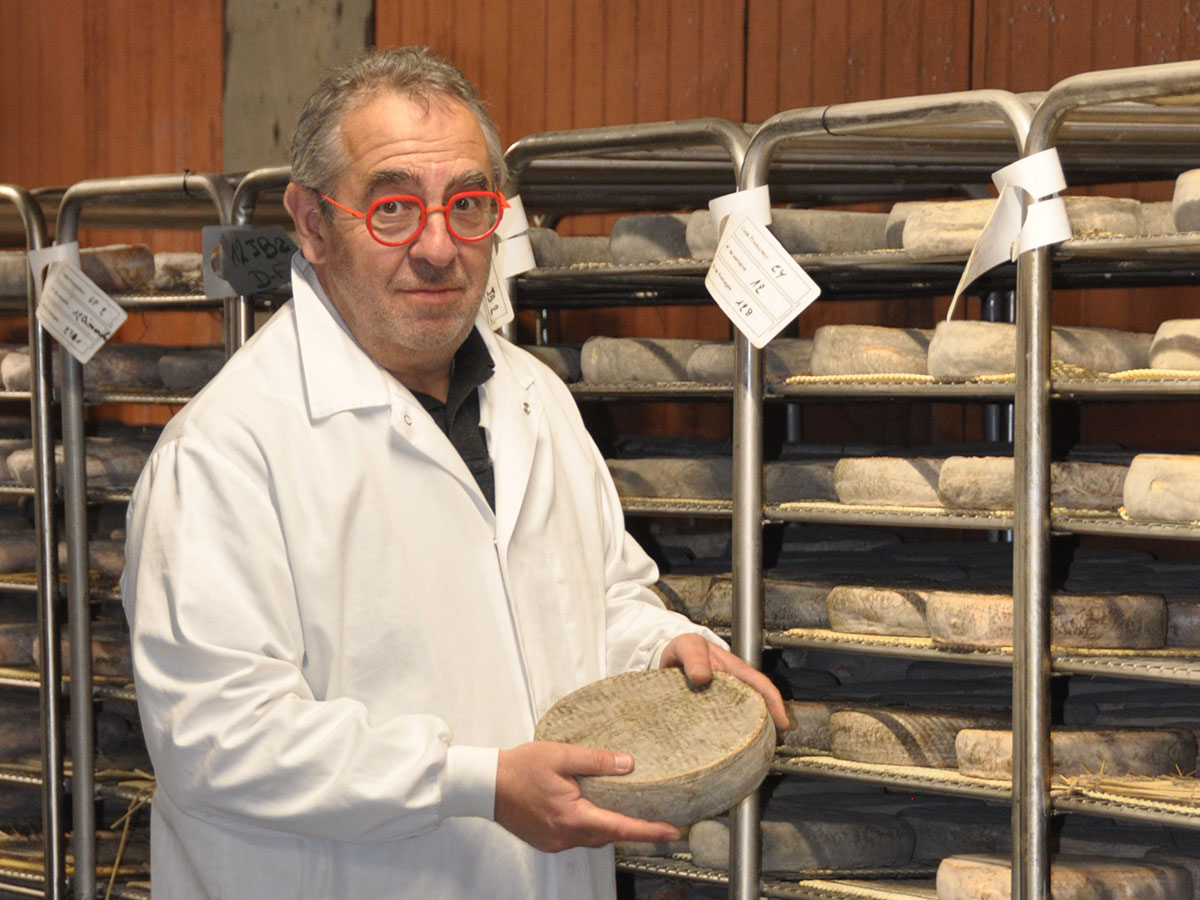 Calling all cheeselovers! This evening is designed for all who celebrate good French cheese. Our chef Benoit Witz hosts Dominique Prugne – two-time world champion at the Tours International Cheese Festival – for a unique evening dedicated to fine Auvergne cheeses and the secrets behind the art of their cheesemaking.
For more than 40 years, Dominique Prugne and Audrey Roche have been developing a cheesemaking company in Besse, in Les Terres d'Auvergne, which has become an industry leader in farmhouse Saint-Nectaire cheese – with more than 1,400 tonnes produced per year. Today, it has grown to encompass more than 35 producers of farmhouse Saint-Nectaire, including one with an exclusive organic label, and three other significant Auvergne cheeses: Bleu d'Auvergne, Fourme d'Ambert and Cantal. The company distributes both through wholesale networks and directly to the best cheese sellers and creamers in the country, including dozens of 'Meilleur Ouvrier' in France.
Passionate about the science behind cheese maturing, Dominique personally oversees the process and rather enjoys locking himself up for hours in the cheese cellars to observe and "treat" them. The two friends work together with producers by offering technical support and expertise according to the rigorous specifications of the AOP. Thanks to their hard work and developing experience they are now the go-to pair for Auvergne cheese knowledge, and have been awarded numerous medals: prizes at the General Agricultural Competition of the 'Salon de l'Agriculture', prizes at the the AOP Saint-Nectaire Official Competition, and the two-time world champion award at the Tours International Cheese Festival.
Our chef Benoit Witz has crafted a light springtime menu to complement this celebration of Auvergne cheese:
Four-course menu – 64€
○ Courgette and courgette flower salad
○ Trout OR Veal loin with spring vegetables
○ Strawberry and fennel crunch
Dominique Prugne will meet you at the restaurant Jardin Secret, on Saturday May 21st between 7:30 and 9:00 pm.