Yoga & Ayurveda Retreat with 'Les Merveilles', from October 29th to November 1st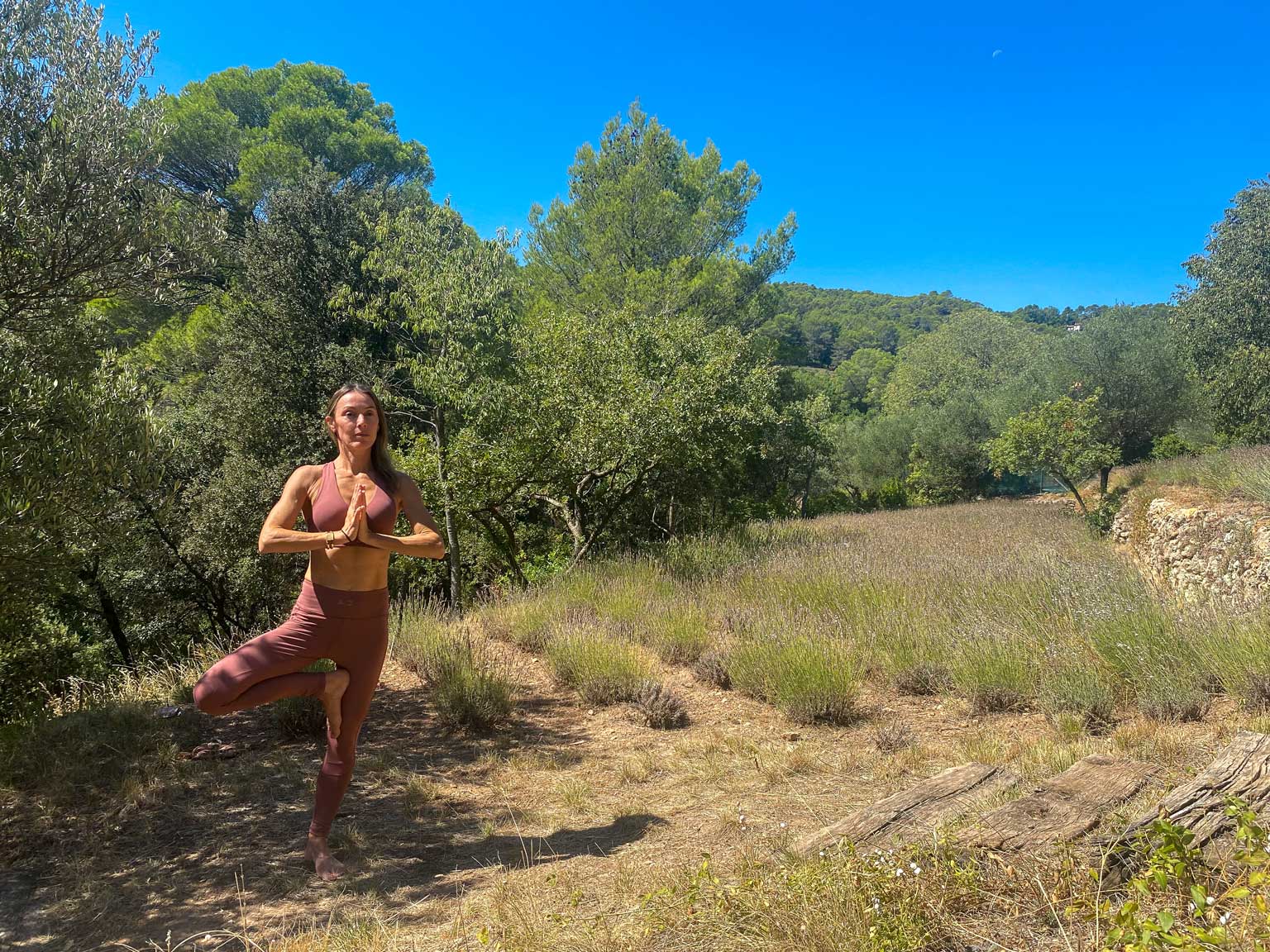 This autumn, Les Merveilles return to Lou Calen for another Yoga and Ayurveda retreat, led by Florence Dugowson. This exceptional programme will focus on reconnecting with the natural elements earth, water, and fire through the many unique traditional practices of yoga, specialist treatments, and hikes in the midst of nature. Take advantage of this 4 day / 3 night retreat to restore yourself and bring yourself into autumn and the change of the elements, one of the founding themes of Ayurveda.
A holistic 4 day / 3 night retreat
After the summer break, the beginning of fall can be particularly stressful for us, in both mind and body. It is common to lose a sense of inner balance as we dive headlong into a tunnel of activity and productivity. Autumn is a key time to strengthen the core self and gather momentum to last us through a long winter. This short retreat has been particularly designed for active people wishing to enjoy a restful time before setting up healthy practices to follow through independently at home.
Therapeutic tools: the programme of yoga, energy healing and hiking
○ Every morning there will be a postural dynamic yoga class with a warm-up and a particular focus on breathing techniques (pranayama);
○ At the end of the day there will be an exploration of the gentler but equally profound aspects of yoga: yin yoga, yoga nidra, and meditation;
○ On offer will be a deep-tissue massage or a tailor-made energy treatment (reiki, Tibetan bowls, etc.) to cleanse the body both physically and energetically;
○ A hike within the natural paradise that is Lou Calen.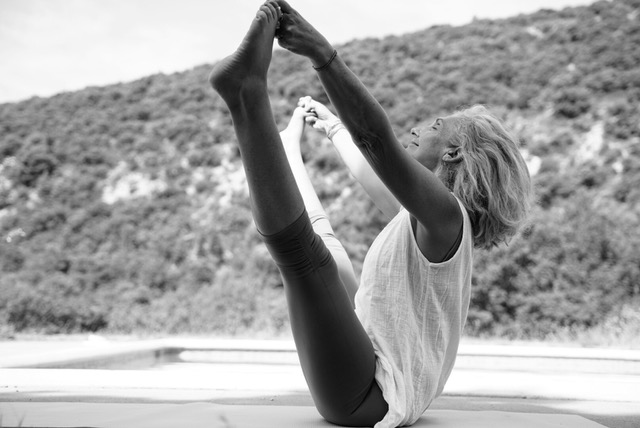 Yoga teacher and Ayurvedic massage therapist
"The great thing about Yoga is that there is no reason not to do it". This is the simple saying of Florence Dugowson, yoga teacher and Ayurvedic masseuse. Author of the book "The Yoga of the Elements", she focuses on the links between yoga and Ayurveda, an ancient Indian traditional medicine. With twenty years of practice behind her and a career full of experience, she approaches each workshop and class with her own flair, enthusiasm and particular sensitivity. Lou Calen looks forward to welcoming her next October for a yoga retreat curated by Les Merveilles.
Saturday, October 29th
○ 16h: Programme introduction
○ 17h30-19h: first yoga session with focus on 'earth' element
○ 20h: dinner
Sunday, October 30th
○ 8h30-10h30: yoga session with focus on 'earth'
○ 10h30: breakfast
Rest or energy treatment
○ 13h: lunch
Rest or energy treatment
○ 17h30-19h: first yoga session with focus on 'water'
○ 20h: dinner
Monday, October 31st
○ 8h30-10h30: yoga session with focus on 'water'
○ 10h30: breakfast
Rest or energy treatment
○ 13h: lunch
Afternoon: 3-hour hike
○ 17h30-19h: first yoga session with focus on 'fire'
○ 20h: dinner
Tuesday, November 1st
○ 8h30-10h: yoga session with focus on 'fire'
○ 10h30: breakfast
Talking circle: review of "tools" and rituals to take home
○ 13h30: lunch
Free afternoon
Yoga & Ayurveda retreat from October 29th to November 1st
Reserve by email
bonjour@loucalen.com
The price includes:
○ Accommodation in a double or single room
○ Full board (three meals a day, vegetarian cuisine, unlimited tea service)
○ Yoga classes (about 3 hours a day)
○ An energy treatment and a massage
○ A three-hour hike
○ A talking circle
Transportation is not included in this package
○ Transfer from Aix-en-Provence TGV station: 35€ (if shared between 4 people)
○ Transfer from Nice or Marseille airports: 40€ (if shared between 4 people)