The legendary Miraval Studios reopen next summer !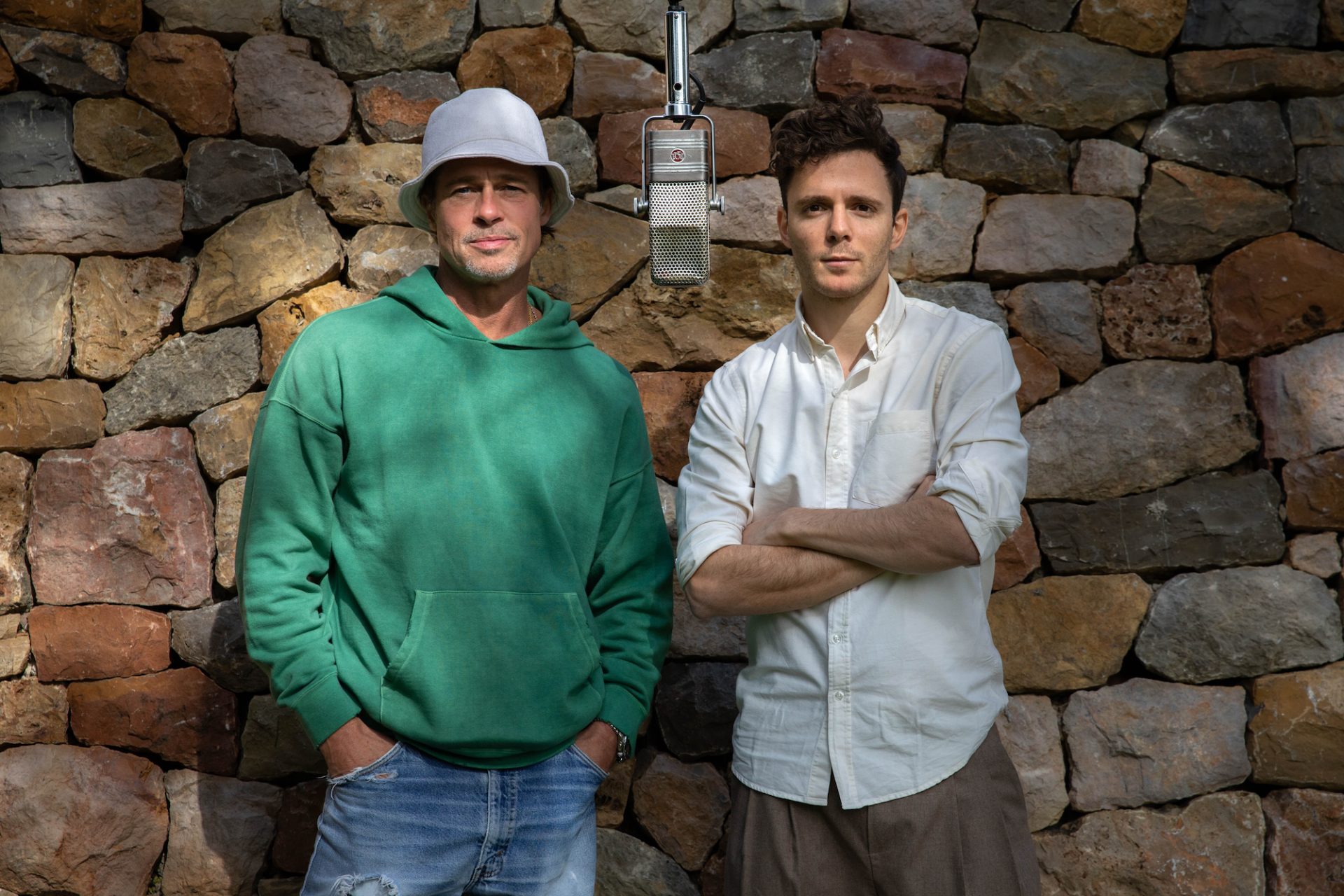 Created in 1977 by the French pianist Jacques Loussier within his Correns château, the Miraval studios have famously recorded tracks by the greatest international artists. Brad Pitt, proud owner of the estate since 2011, is now bringing these legendary studios back to life. Located just a few minutes from Château de Miraval, Lou Calen regularly welcomed many of these musicians between recordings, back in the day. Huguette Caren, the former owner of the hotel and a great supporter of its redevelopment, shares her memories of those extraordinary times.
Huguette Caren and Jacques Loussier: first meeting
In 1970 Jacques Loussier, the famous jazz pianist, bought Château de Miraval, a 600 hectare estate surrounding an enormous 17th century Provencal country house just outside the village of Correns. A year later Huguette Caren acquired an old orphanage within the neighbouring village of Cotignac with the intention of transforming it into a stylish 16-room hotel-restaurant. Huguette and Jacques quickly become great friends, sharing their love for this Provençal region and its rich landscapes, away from the hustle and bustle of the Côte d´Azur. Lou Calen experienced great success even before the Miraval Studios opened. In 1972, Yvonne de Gaulle (wife of the great Charles) in search of nature and a village retreat, settled in the hotel for more than a month. She shone a light on and brought attention to the village, and the new and unknown Lou Calen. In 1973, Huguette's authentically French farmhouse cuisine was honored in the 'Gault et Millau' guide – this was another fabulous spotlight that contributed to the blossoming reputation of the establishment.
Jacques Loussier sets up Miraval Studios
During the 'Midem' music festival of January 1977, Jacques Loussier announced the imminent opening of his technically advanced studios. With its three recording booths and its mixing decks equipped with a 32-input, 16-track "Neve" console, the studios had real engineering advantages. As a result, artists from all over the world flocked to record their tracks there : Pink Floyd, AC / DC, The Cure, Sting, The Cranberries, to name but a few. French stars were also drawn there: Maxime Le Forestier, Chantal Goya, Jean-Jacques Debout, Henri Salvador, Serge Lama, Brigitte Bardot, and more. Many of these musical geniuses stopped by Lou Calen on their way to or back from the studios.
And today, Huguette Caren carried these incredible memories. She remembers: "I brought them packed dinners every evening at midnight". The artists apparently recorded at night, which gave their music an inspiring angle, and allowed for drinking as further inspiration! "They also loved to party!". Then, at daybreak the musicians tended to return to their hotel rooms after relishing the gourmet breakfast that Huguette had thrown together. She maintained this role until 1986 when she left for California, while Miraval studios continued to welcome artists until 1998.
It was then that Jacques Loussier, in the midst of the recording and engineering crisis, sold the chateau to American businessman Tom Bove, who in turn sold it to actors Brad Pitt and Angelina Jolie. The star couple produced their own rosé wine on the estate in 2019 named Studio by Miraval.
Brad Pitt and Damien Quintard reopen Miraval Studios
Unused for almost 20 years, Miraval Studios will be fit for service next summer. This is the brainchild of the actor and owner Brad Pitt, in collaboration with musician Damien Quintard. "This new refit of the iconic studio will pay homage to the past but look to the future with a fresh approach to engineering and recording," the official statement gave.
The new studios will be built around a "Sound Desk" designed by Brad Pitt and Damien Quintard, while retaining the original working equipment. The first studio has a 100 m2 control room and a 320 m2 recording room which still boasts the legendary acoustics thanks to Jacques Loussier's 1970s designs. Recording booths, vintage synthesizers , work stations dedicated to audio and video editing , and more; the intention is to update the studios in order to produce all styles of music, from pop-rock, to rap, to classical music. The artists will be accommodated at the Château Miraval for a day or for a month, depending on their project, and will of course be able to take advantage – just like their predecessors – of the facilities, comforts, and luxuries offered at Lou Calen, the hotel-restaurant which also reopened its doors one year earlier, 20 years after closure.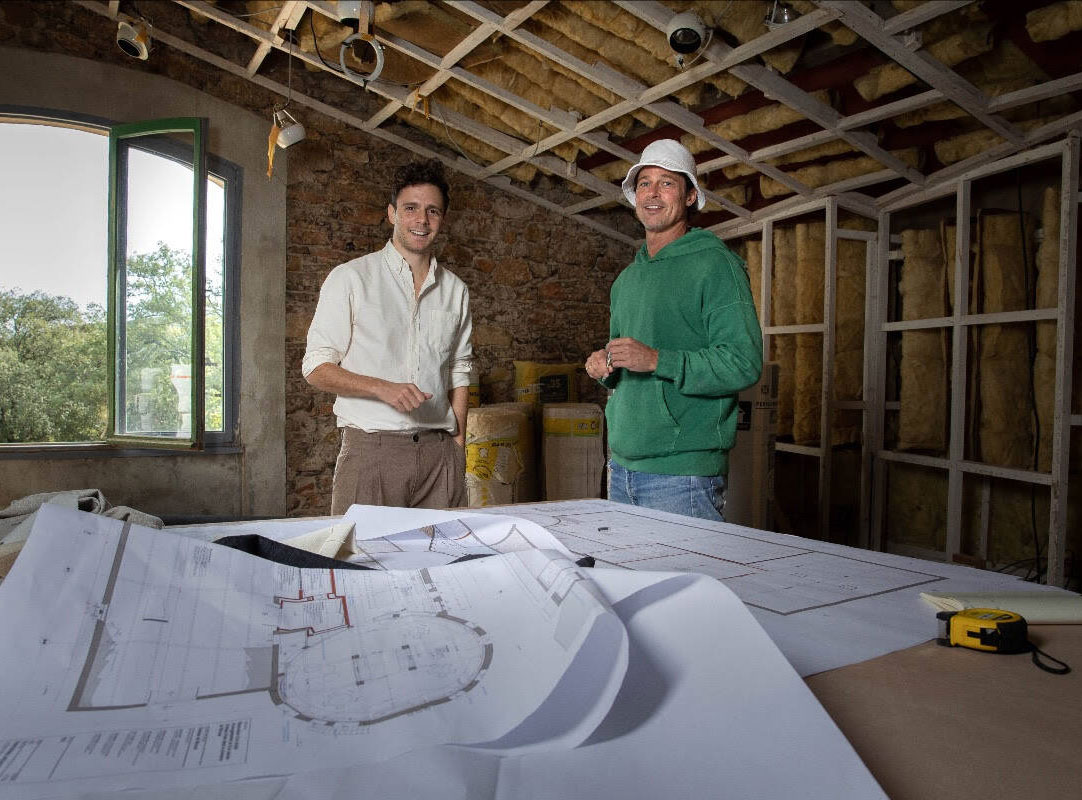 Two common stories and two thrilling rebirths ! All under the benevolent gaze of Huguette, who has handed over her finest recipes to Lou Calen chef Benoit Witz, who in turn will assuredly welcome to his table artists from all over the world, after they've recorded in these legendary studios.