Our Suites
For those who seek more generous spaces with great charm and comfort, Lou Calen offers the unique experience of a stay in one of its wonderful suites. Settled in such beautiful surroundings, the suites boast all the mood cons and many delighful touches such as (depending of the cateogry) a kitchen corner, a lounge area with a wood stove, a hammam shower and a private terrace. Perfect for couples, families or groups of friends, every suite has been designed to the highest quality and eco-consciously. Our guests are warmly welcomed into these wonderful living spaces, ideal for a convenient, relaxing and memorable stay.
Air conditioning
Safe
Toiletries - Une Olive en Provence
Bathrobes & slippers
Straw hat
Coffee machine
Kettle
Phone
Wifi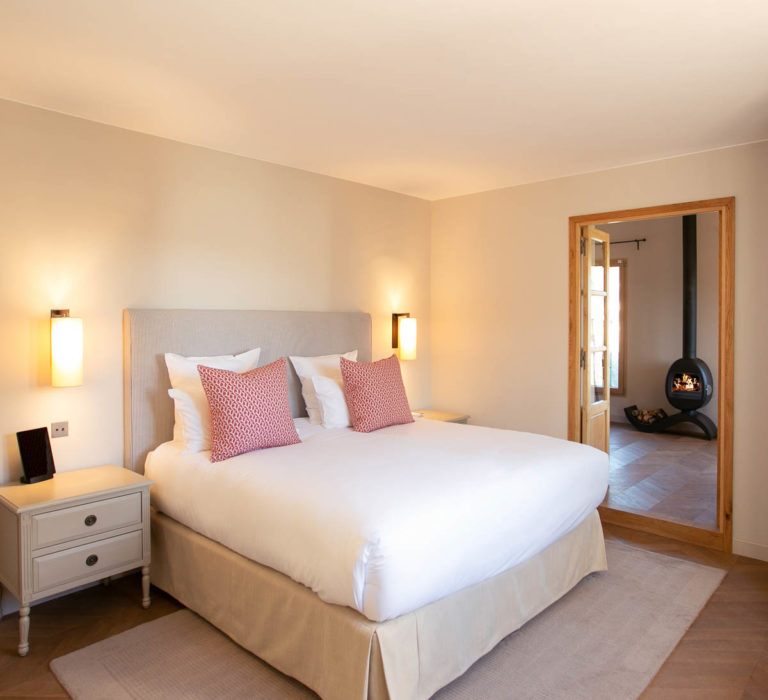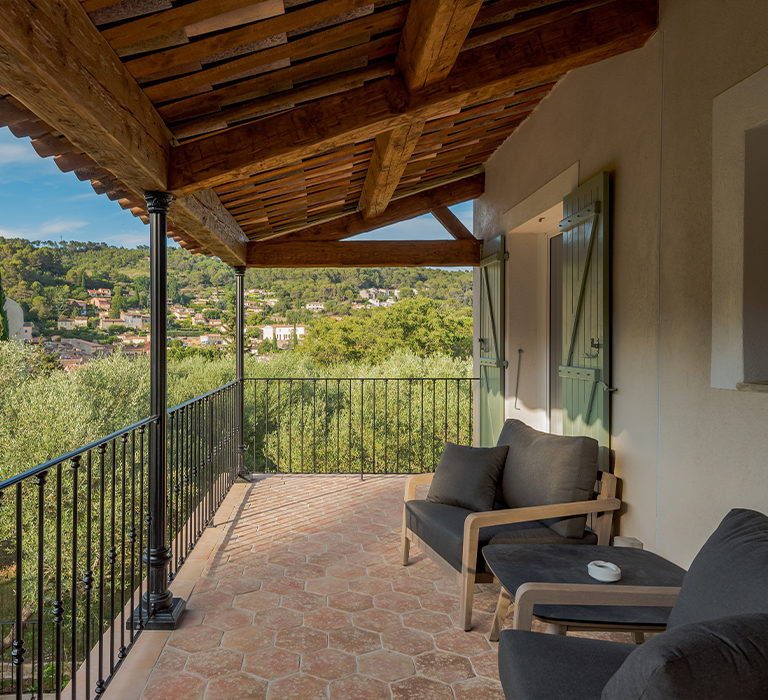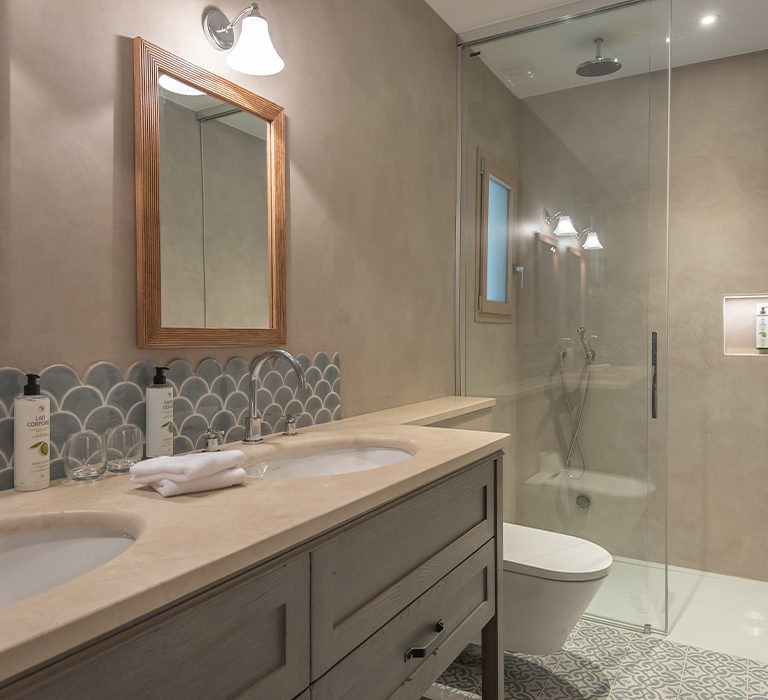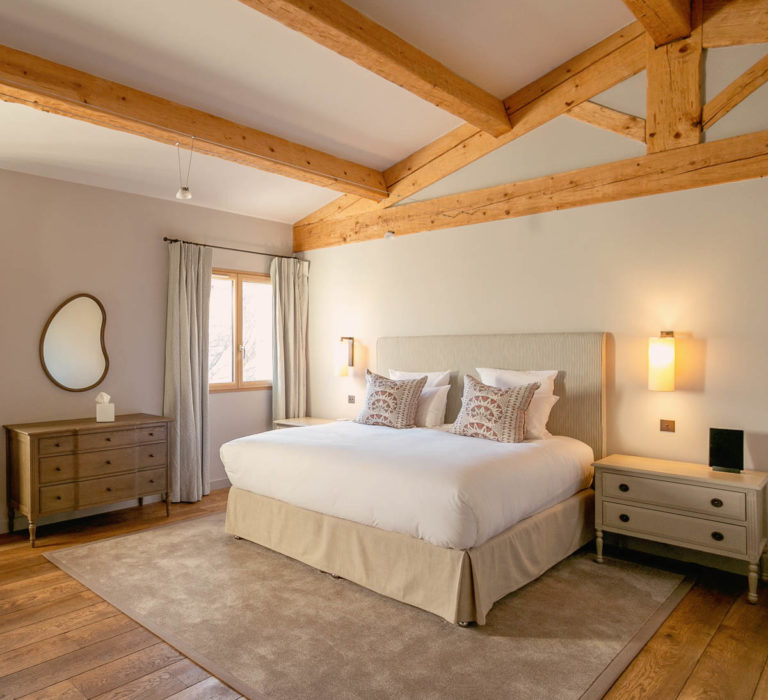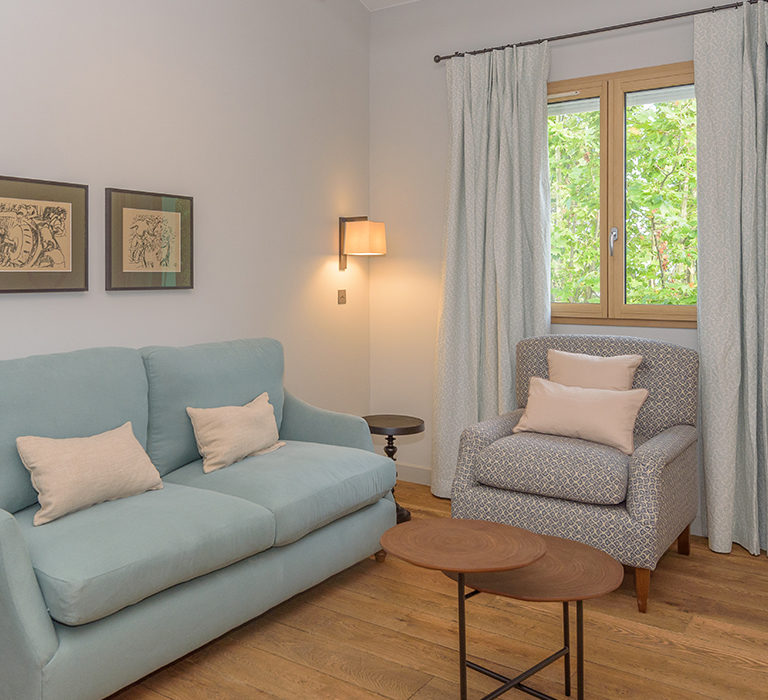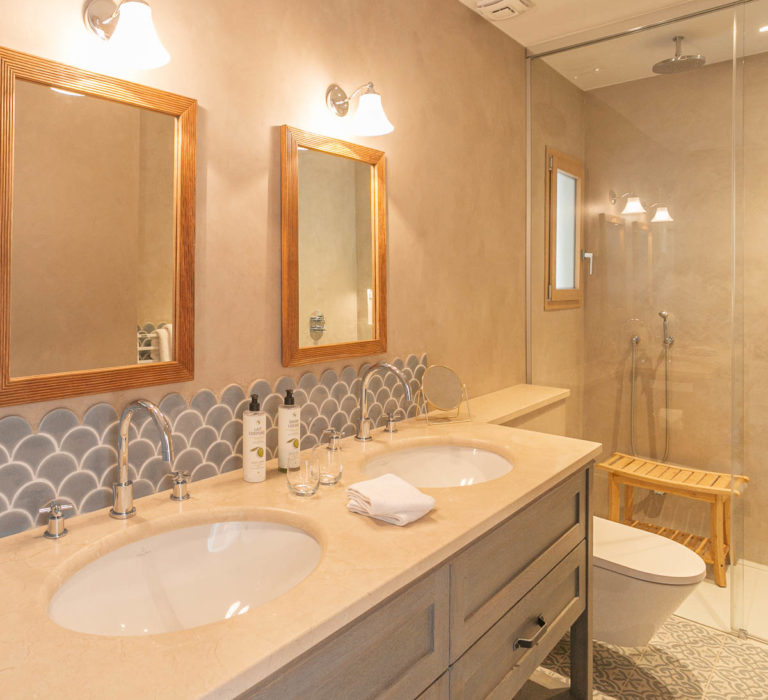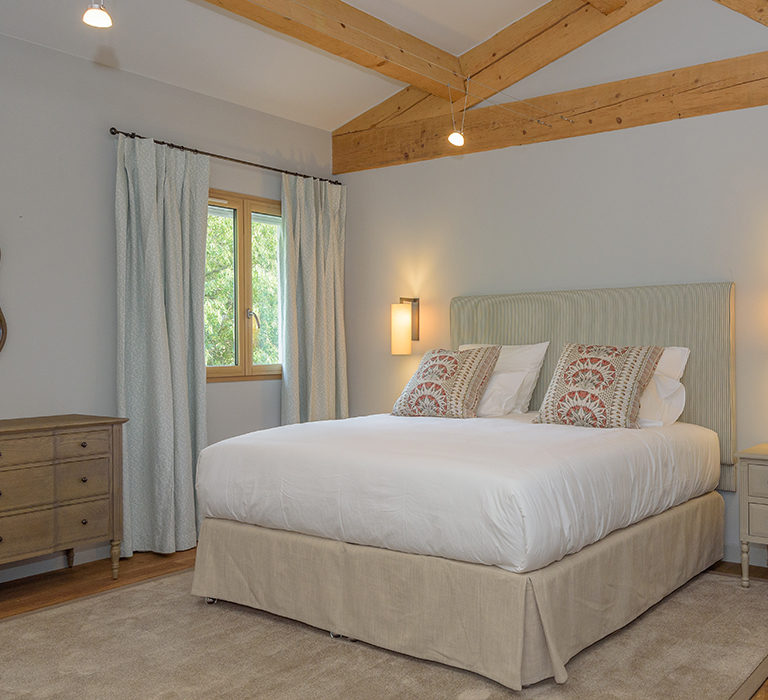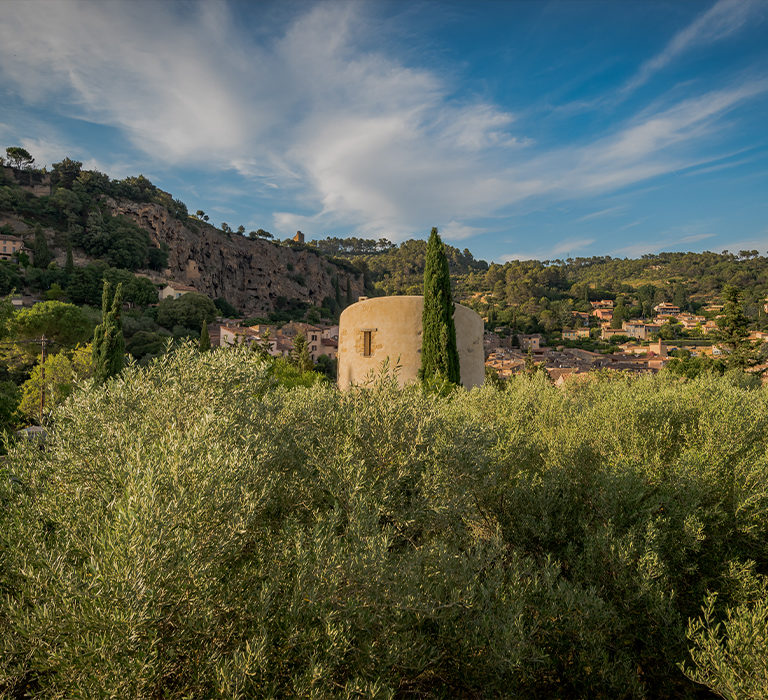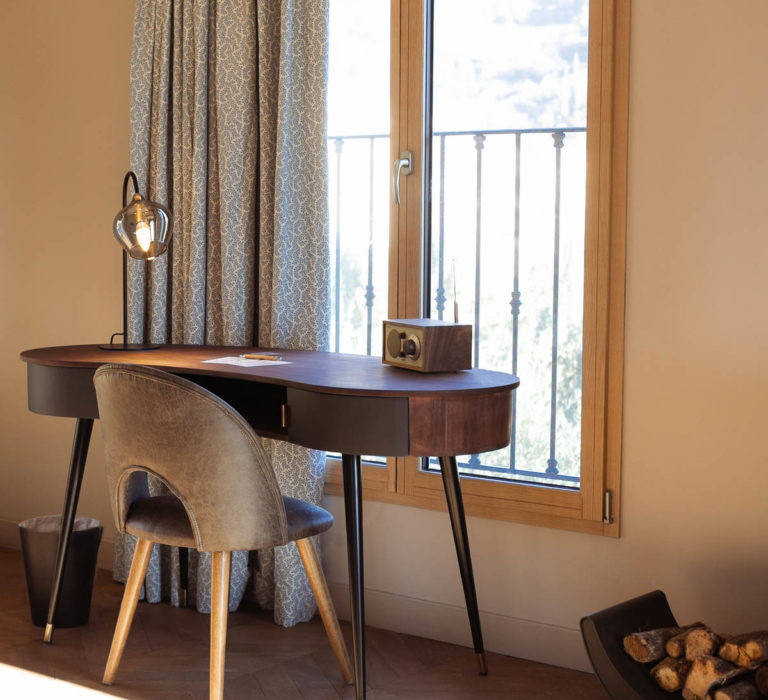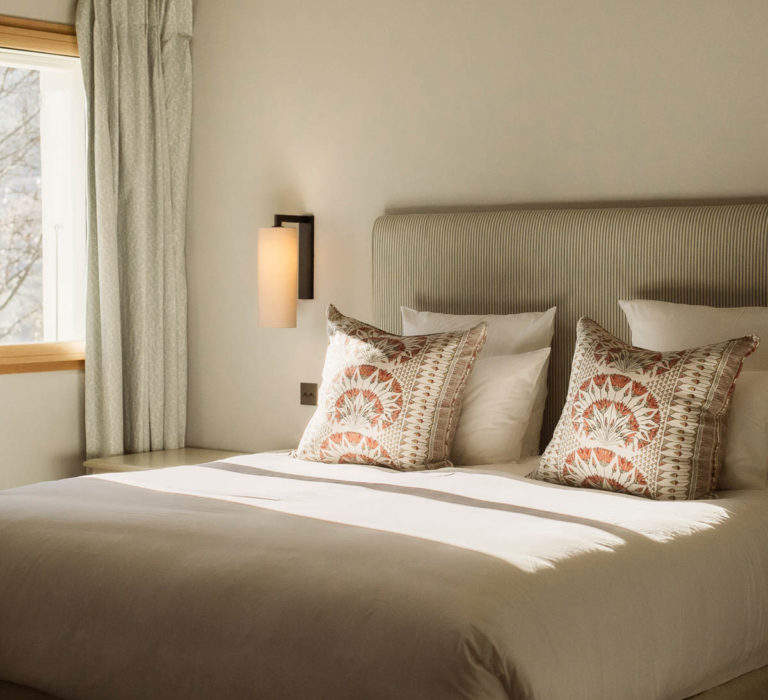 The Providence category
The spacious Providence suites offer a delightful and richly comfortable stay, with private terrace, exclusive to each suite.
The Providence XL suites are designed for families, thanks to the larger communal space with wood stove, and a sofabed adaptable for children.
40 to 50 m²
King size bed
Terrace
Japanese toilets
1 Providence is PMR with a kitchen
2 adults (+1 children in Providence XL)
In Providence XL - Wood stove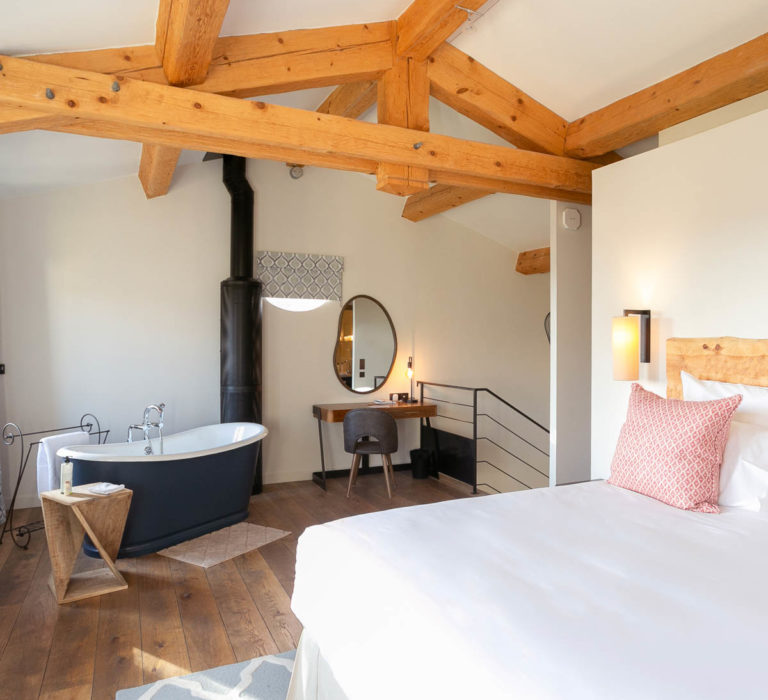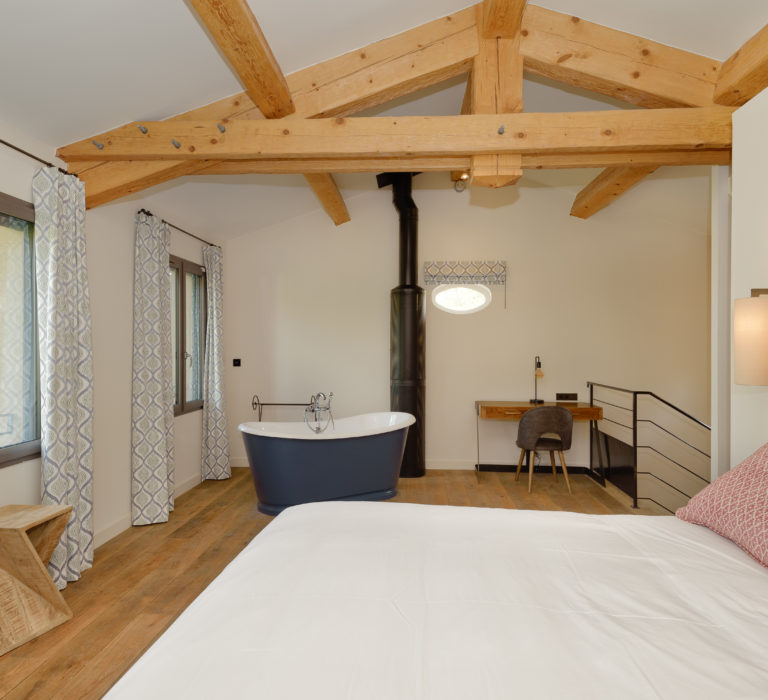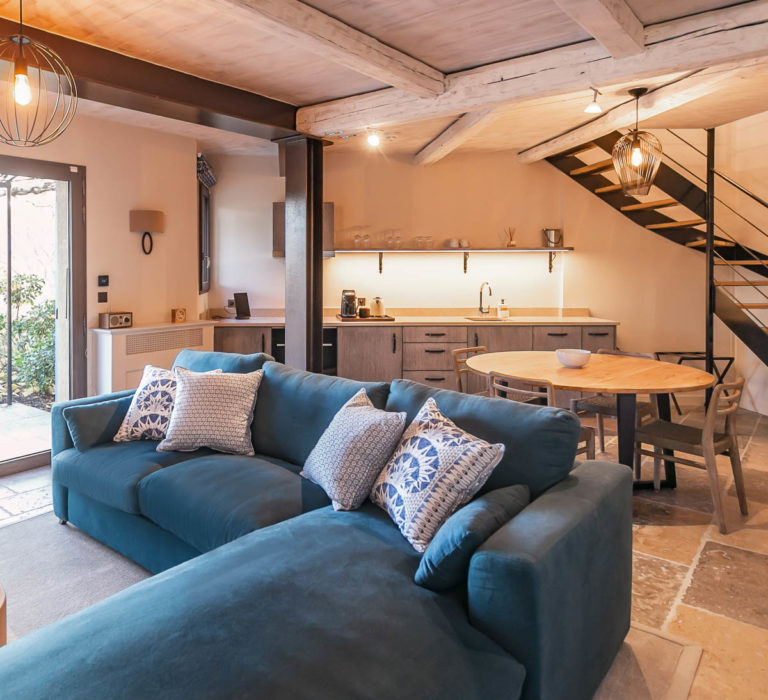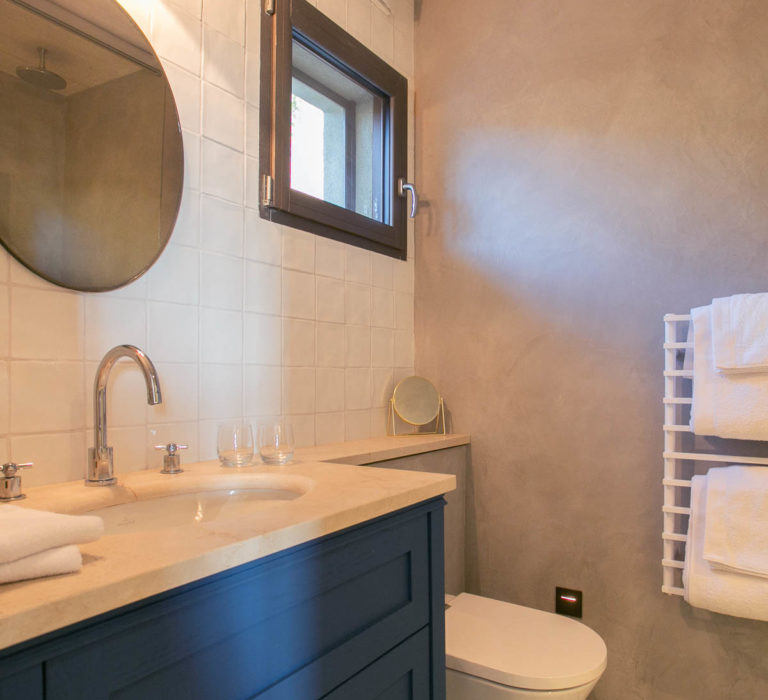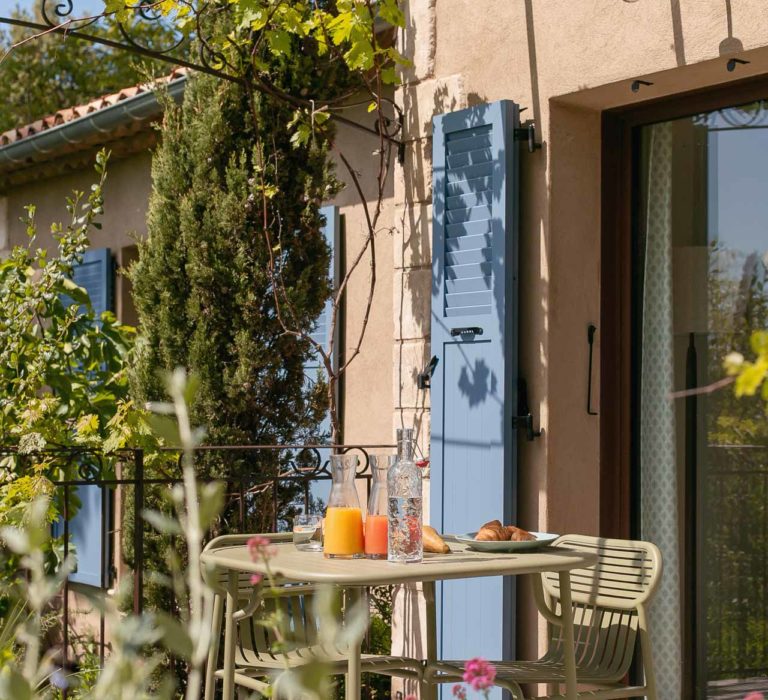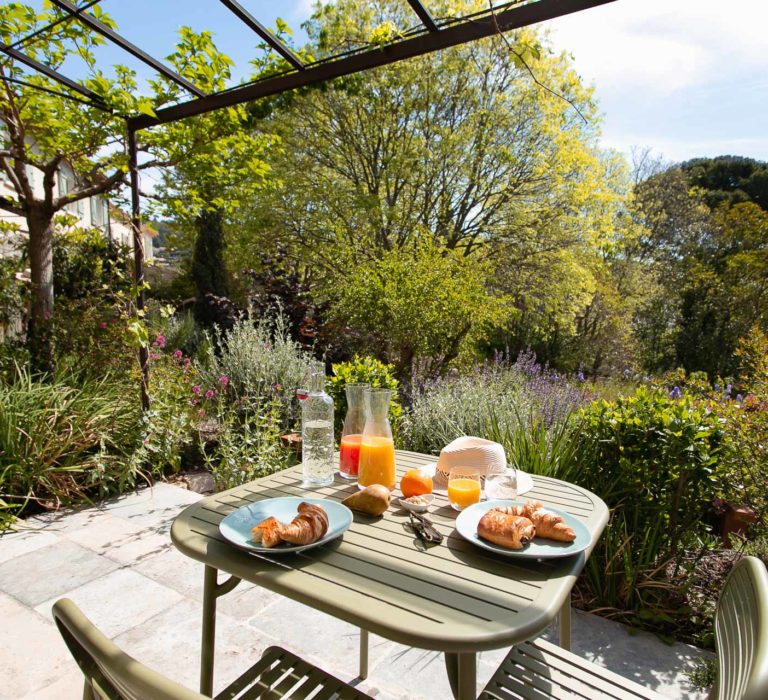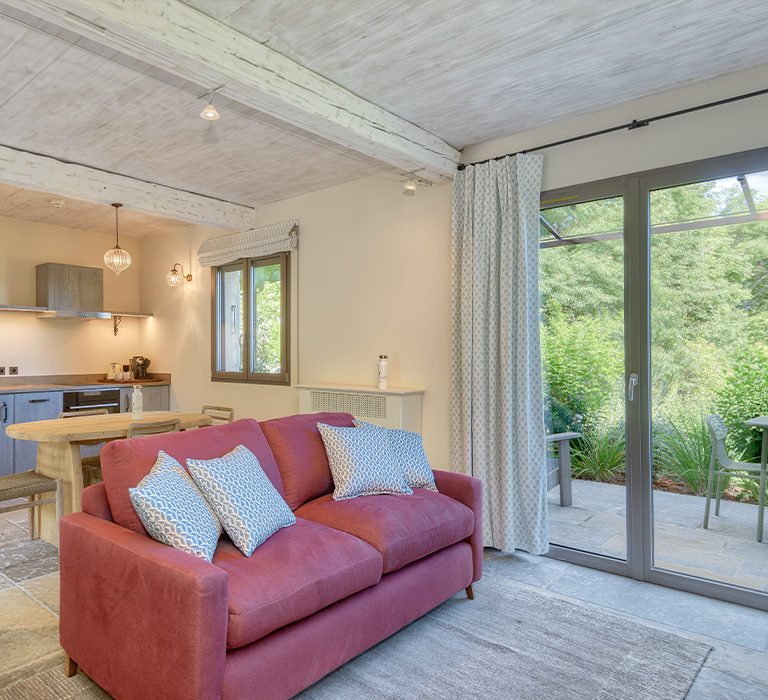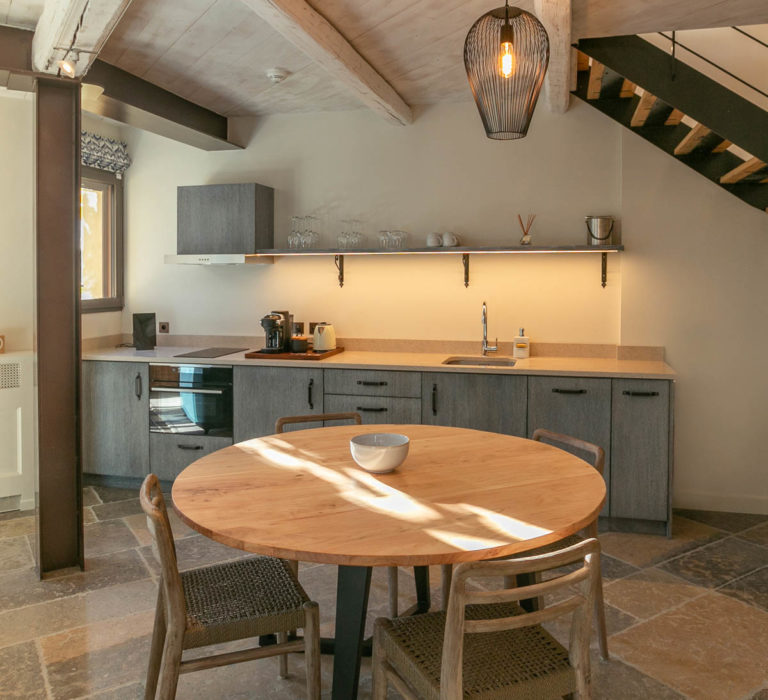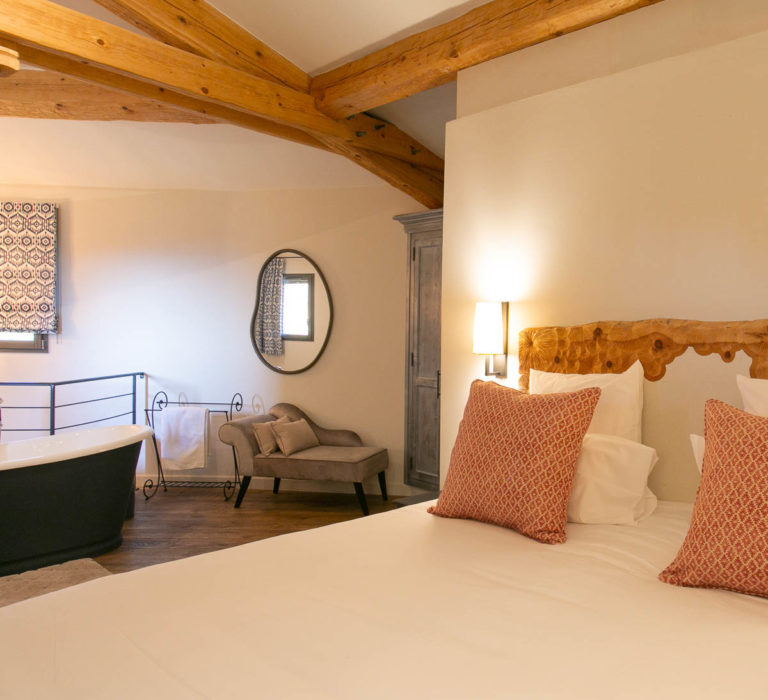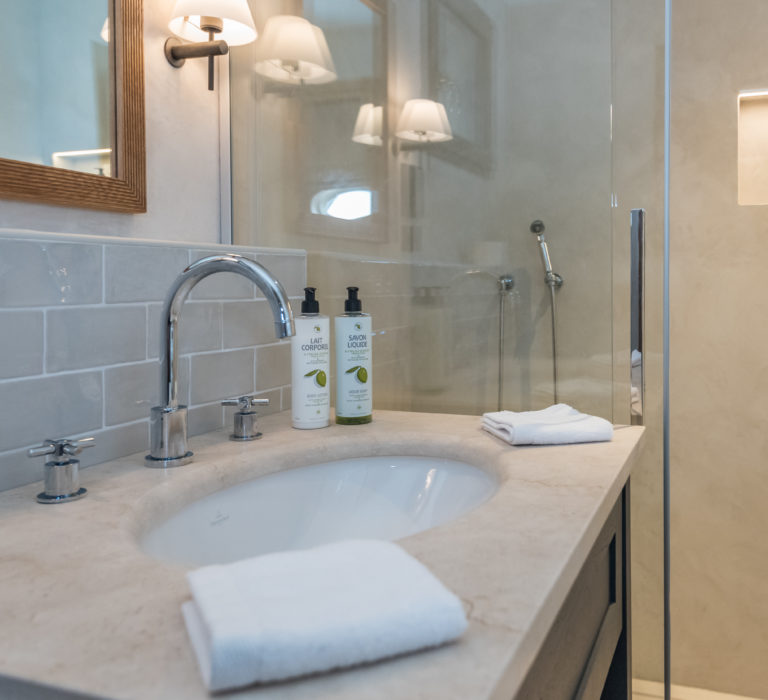 The Trompine category
The Trompine suites offer extensive rooms with generous and airy living spaces, comprising a lounge area with wood stove, a kitchen corner, and a private terrace in the midst of nature. These suites are ideal for families since canopy beds can be added for children.
70 to 90 m²
Up to 3 people
Super king size bed
Wood stove
Terrace
Japanese toilets
Kitchen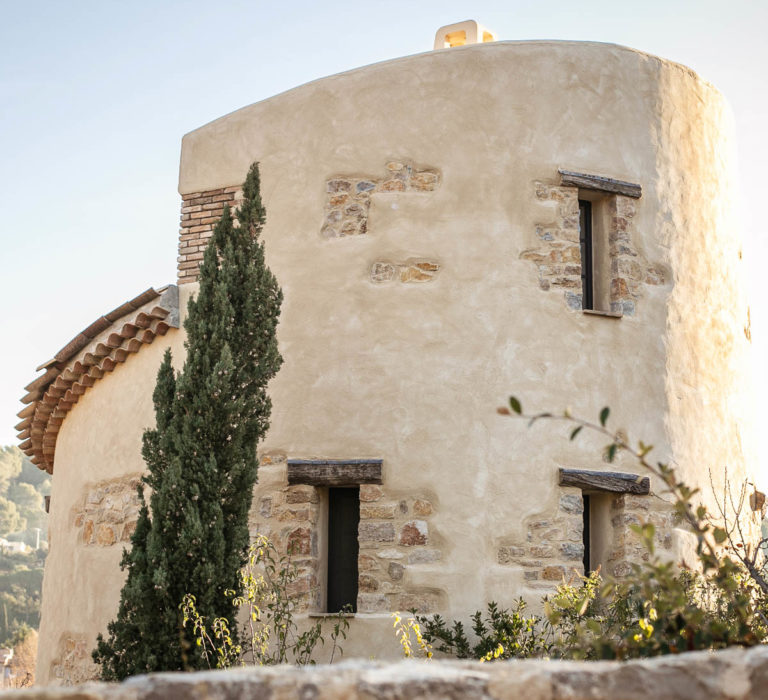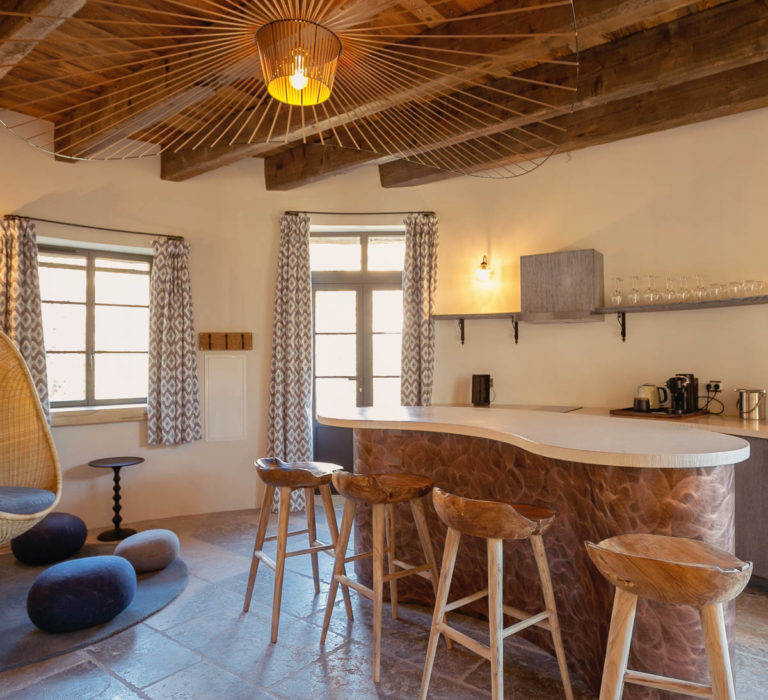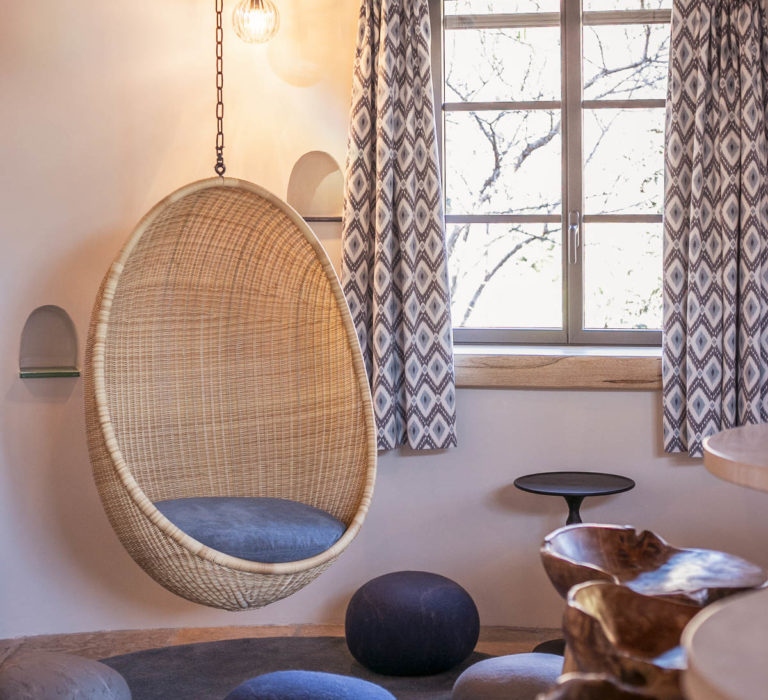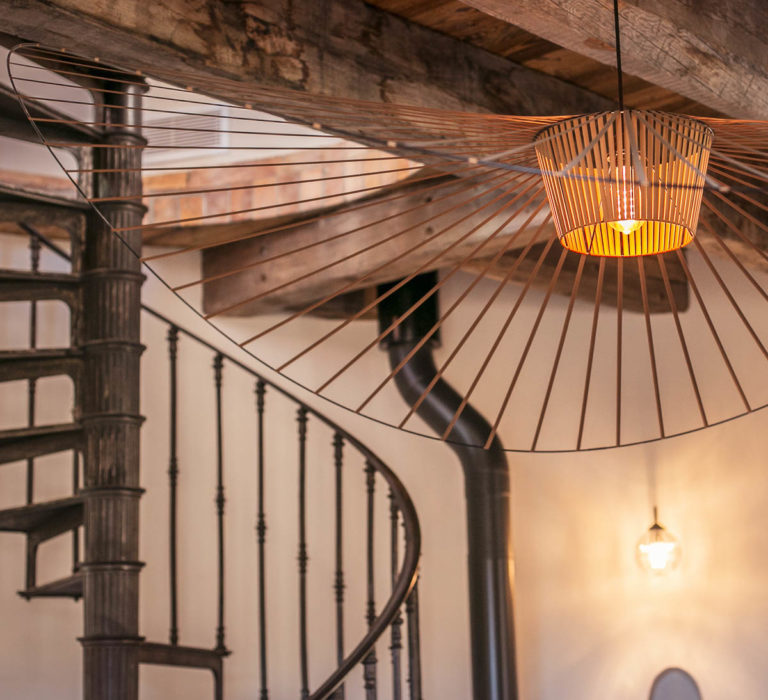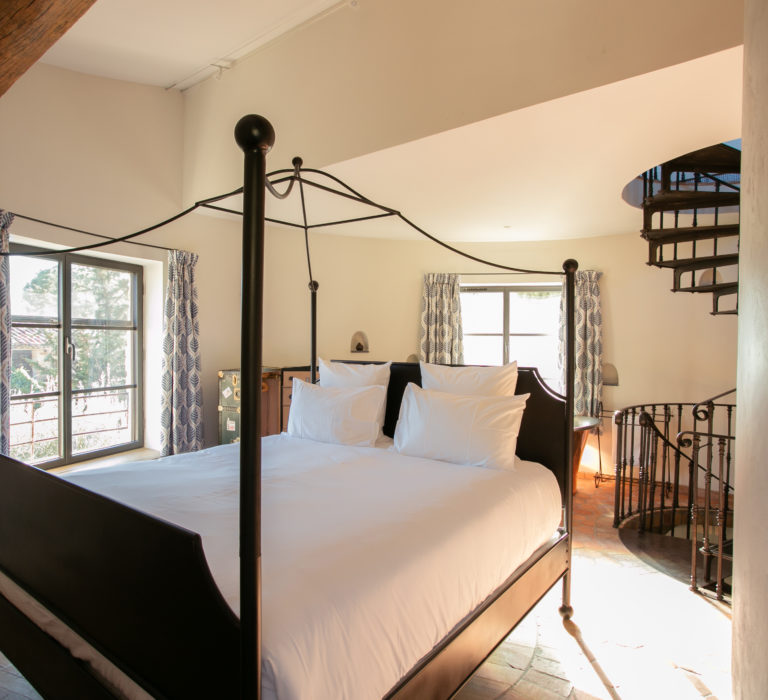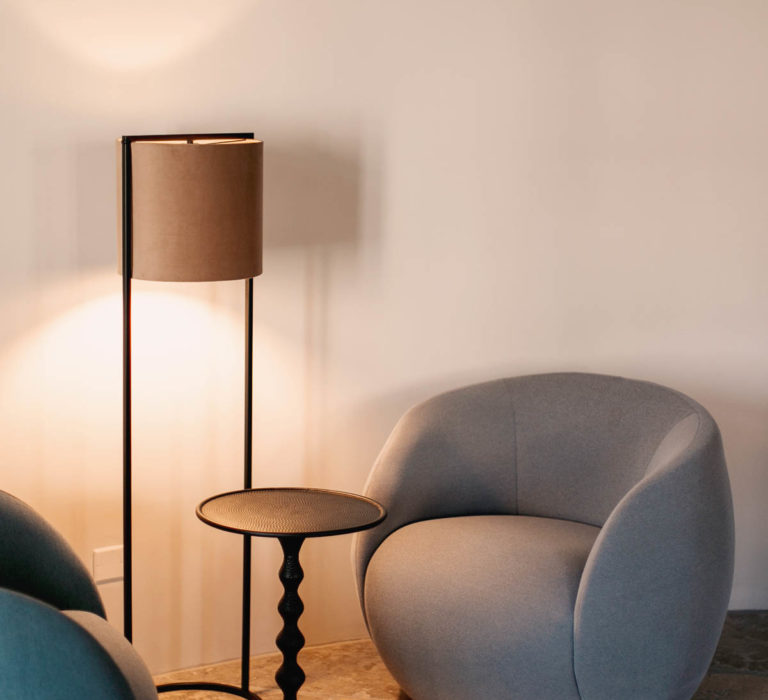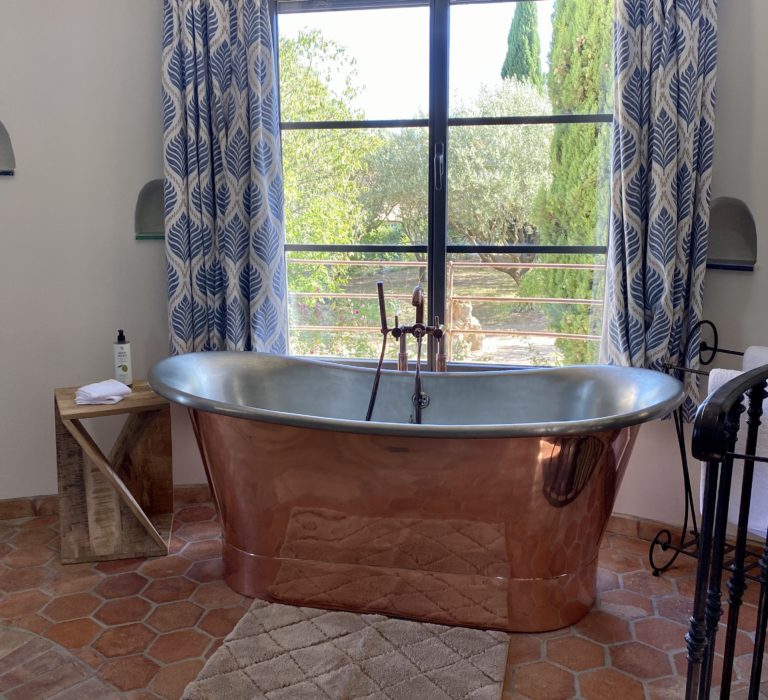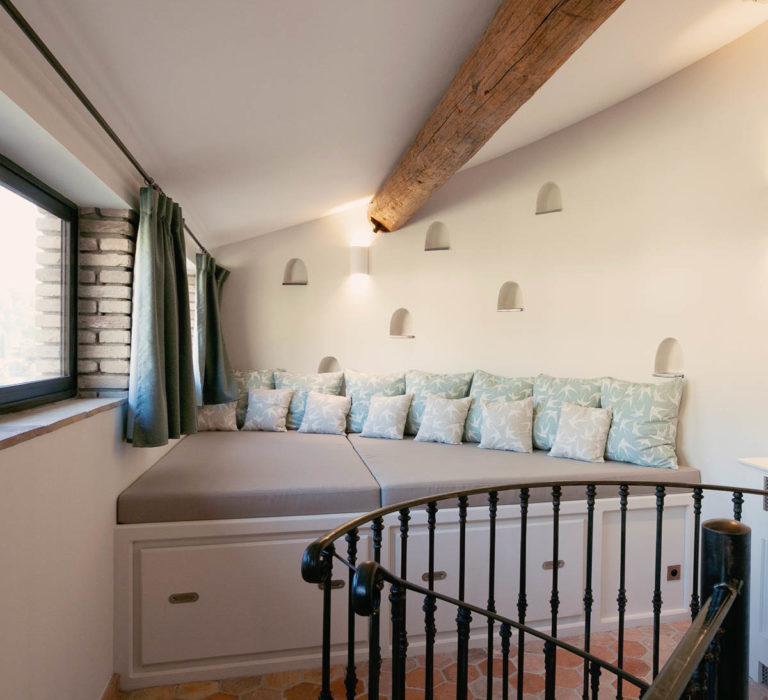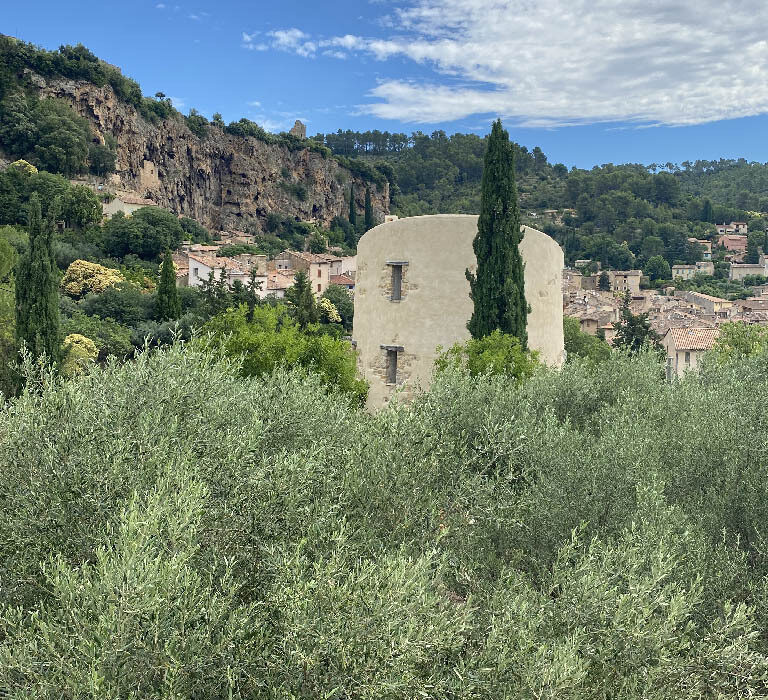 The Pigeonnier
The spectacular Pigeonnier is the most exclusive suite on the estate, and promises an exceptionnal stay. With its circular tower design, crafted in wood and stone, the suite extends across three floors and gives extraordinary views over the cliff and Lou Calen gardens. The Pigeonnier is sure to delight every guest.
60 m²
2 adults + 1 children
Super king size bed
Kitchen
3 Floors
Bath & hammam shower
Terrace
Garden & cliff views
Wood stove
Japanese toilets