Botanical Art at La Falaise Art Centre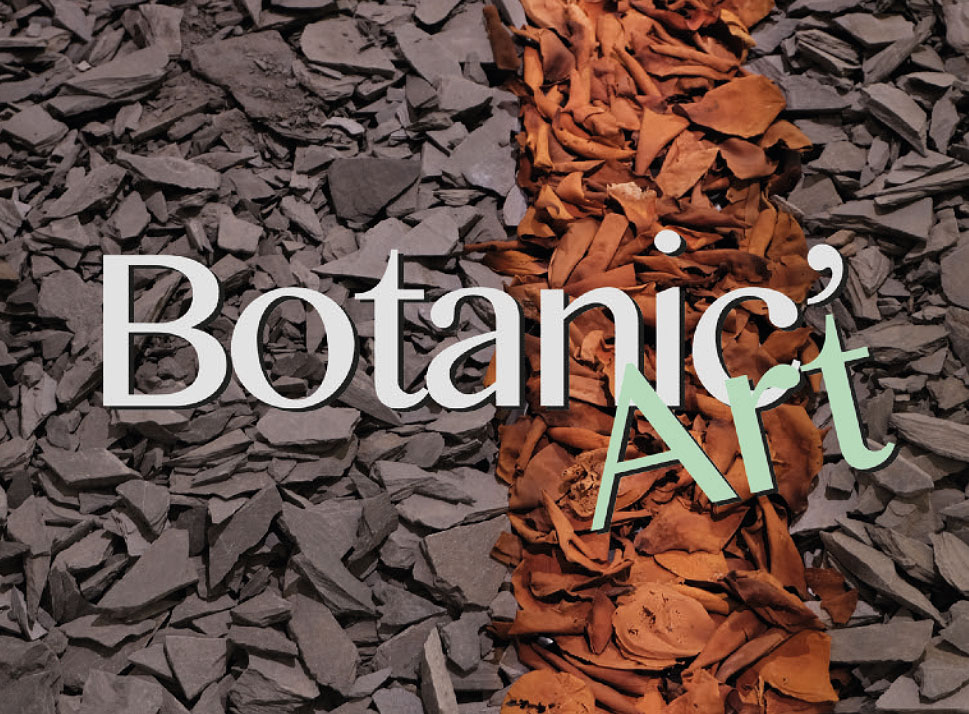 From March 27th to May 29th 2022, La Falaise Art Centre in Cotignac brings together six contemporary artists whose works are inspired by the natural world and the beauty of plants. These paintings, sculptures and ceramics are filled with admiration and celebration for the essential beauty of nature, ever reminding us of the need to protect the planet for future generations.
Artists have long sought to record the beauty of nature through their works – even in ancient Rome, where frescoes enamelled with plants and flowers adorned the walls of wealthy homes. From the Middle Ages to the 17th century, this artistic expression and its symbolism allowed painters to enrich the meaning of their paintings. Beyond the 17th century, artists composed still lifes with bouquets of flowers and their sought-after aesthetics. It was not until the Renaissance that botanical art was born, thanks to their scientific studies on the plant world. The first herbariums were created at this time: the plants were collected, dried and pasted on a sheet of paper. The development of botanical drawing, engravings and lithography proved popular and therefore accelerated the growth of a genre that collectors seized upon and which has since inspired many artists around the world.
Botanic'Art : an exhibition, March 27th to May 29th
For this third edition of Botanic'Art, La Falaise Art Centre invites its patrons to discover or rediscover artists who each have a connection between earth and art, an insatiable urge to explore nature's hidden worlds, and above all, an inner force to express this artistically.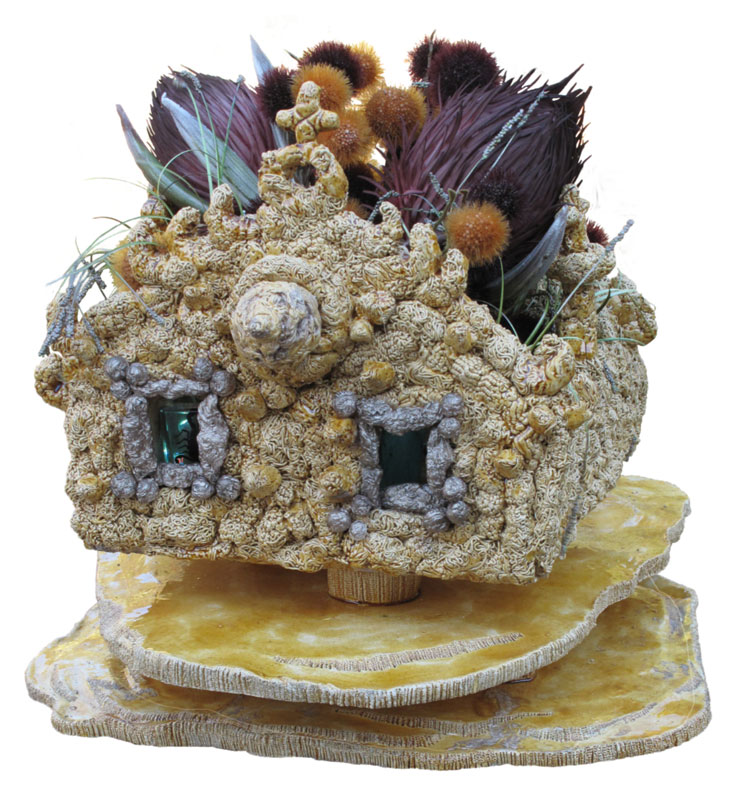 CHAN GAUTH's ceramic sculptures are designed as sanctuaries for insects. These ceramics are an ode to "Pachamama", Mother Earth in great suffering.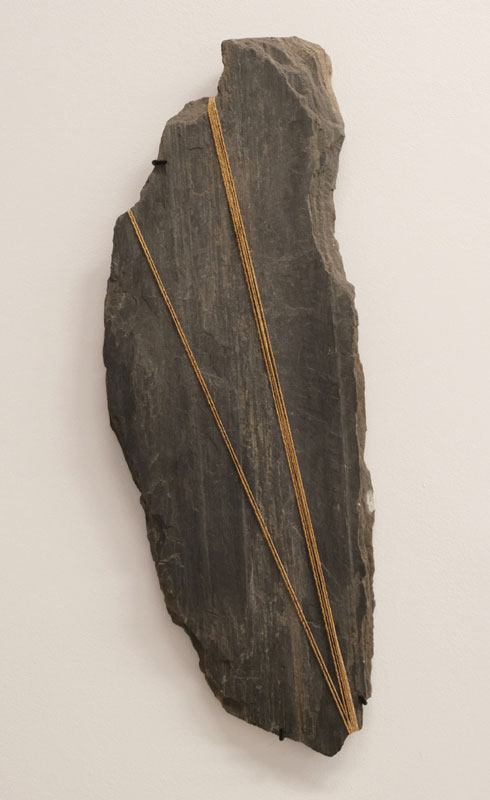 MARINETTE CUECO crafts her work from salvaged minerals and plants, thus observing a particular natural beauty suspended within space and time. Her latest installation work with slate takes after her last exhibition at LAAC Dunkerque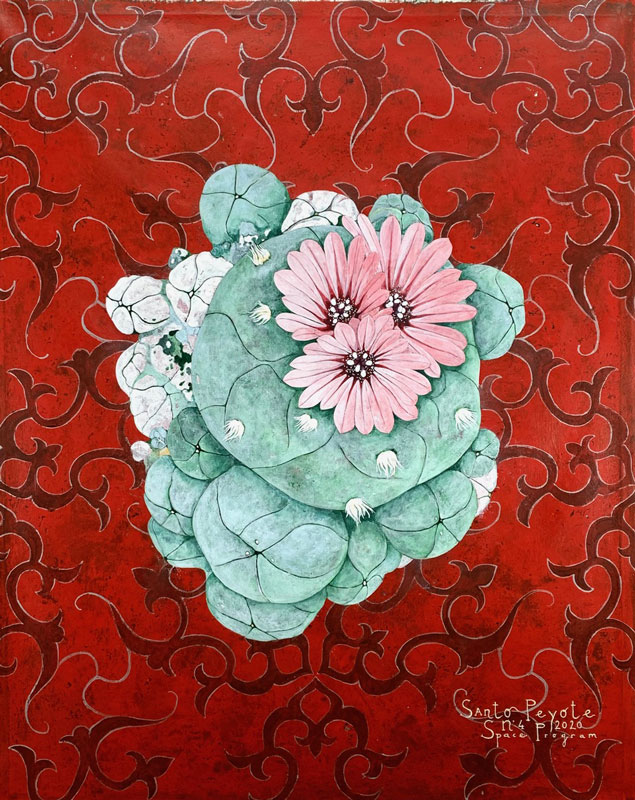 The power of DOMINIQUE ROUSSERIE's paintings, which explore the space between botany and ethnology, encourages the observer to appreciate nature from the sacred to the sublime.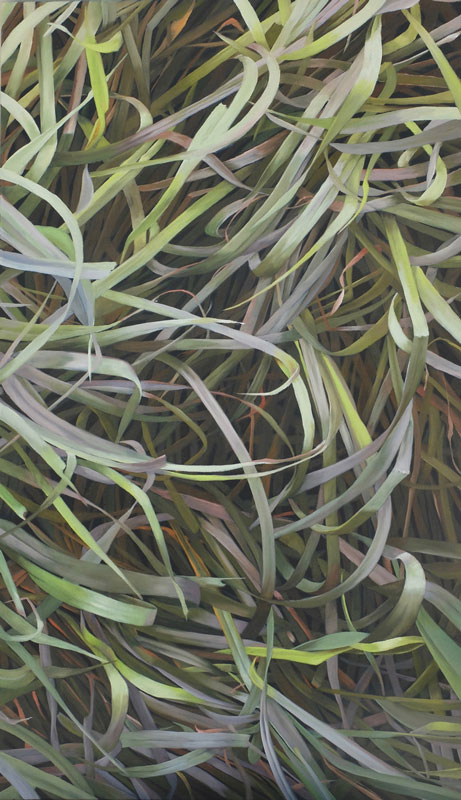 Using the form of hyperrealism, NADIA SCHMIDT's large-scale paintings draw the observer's gaze into the depths of a complex botanical entanglement. More broadly, her work is a cry of alarm for the fragility of nature as it faces the damage of human development.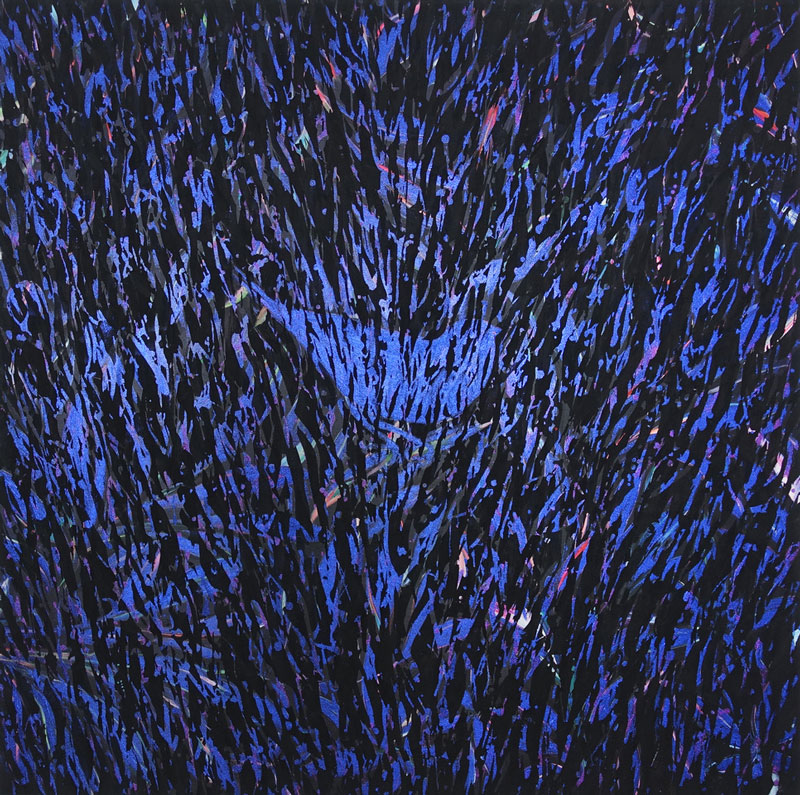 SOLANGE TRIGER's series of "Jungles" brutally reminds the observer of the terrible ecological disasters happening with our forests around the world, and the urgent and destructive consequences of fires and deforestation all over the planet.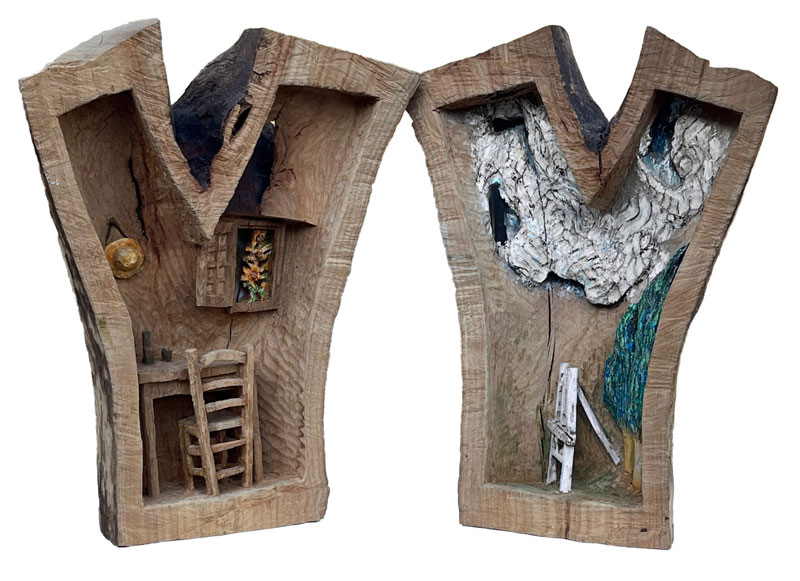 The glory of wood and its variable nature is the rich basis of the impressive and poetical sculptures of NICOLAS VALABRÈGUE. He delves into the depths of his matter, literally and figuratively, and in such a way he crafts each felled trunk or each fallen branch into a new work that can re enter the eternal cycle of natural life.
The Art Center La Falaise welcomes you at 5 cours Gambetta in Cotignac, on Tuesdays, Wednesdays, Fridays and weekends, from 11am to 12:30pm and 2:30pm to 6pm.