The Tailleur de bière is both a beer-making workshop and a friendly bar.
The concept of this local micro-brewery is to immerse our patrons in the very heart of beer brewing and to offer an enjoyable and enriching experience, wether it's discovering a new beer or participating in various events that take place each week (live music concerts, brewing workshops, blind tests, board games, and more)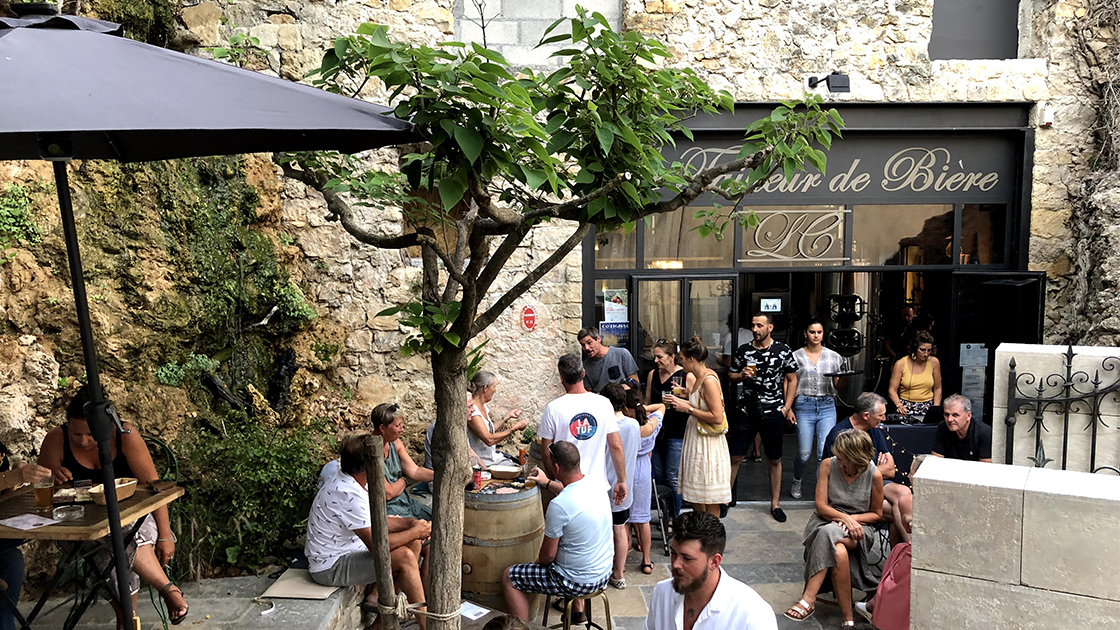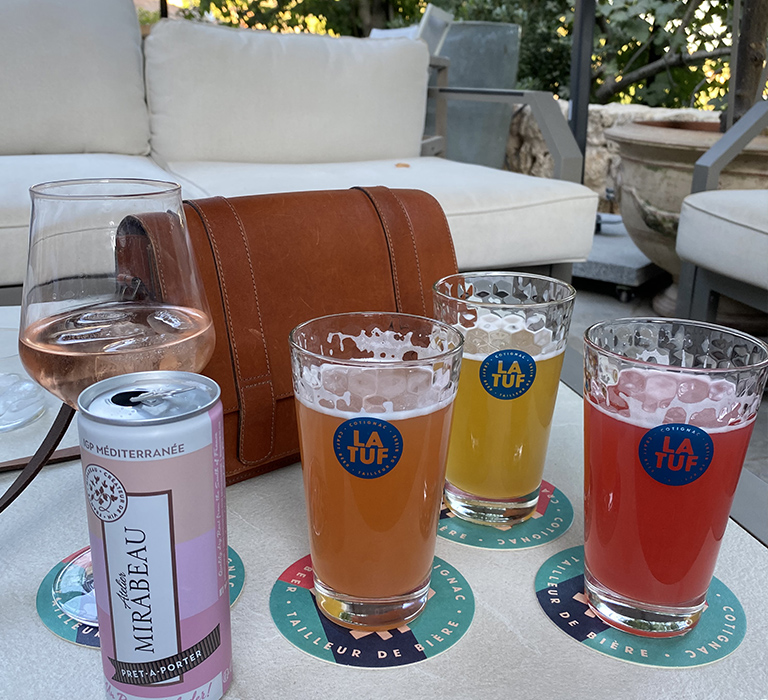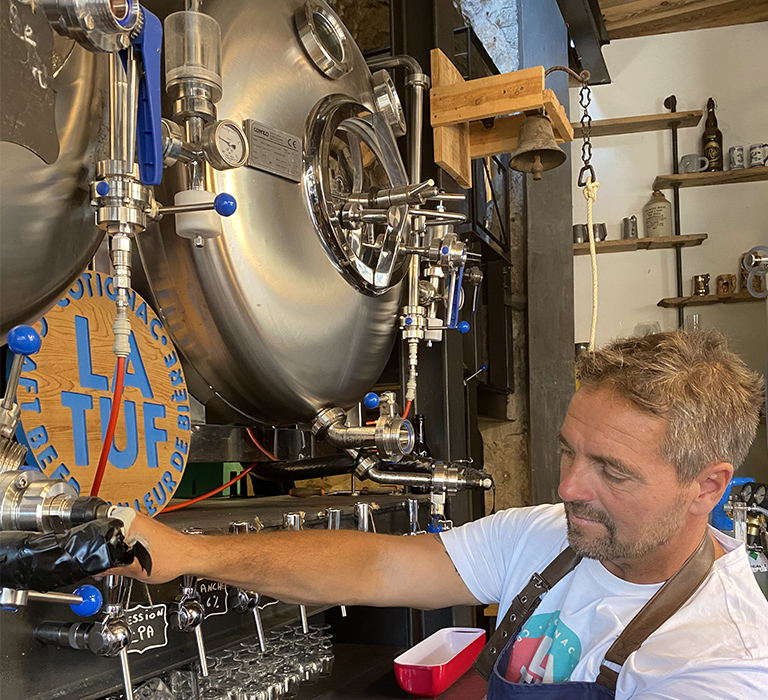 As an independent micro-brewery and brewpub, the Tailleur de bière experiments with new recipes and brews seasonal beers.
Come and discover fruit beers such as the Saison à la figue, a quince beer or a raspberry Berliner Weisse which is a Sour beer. The latter was so successful that it will soon be on the menu. If you feel curious, don't hesitate to come and try something new!
Renaud is Belgian and has lived in France since 2008. He has not always been a brewer, after a 5 years training at the academy of fine arts in Belgium, Renaud became a passionate draughtsman of stone quarries. He spent a lot of time at that time drawing in the quarries until the day he decided to sculpt it.
This passion did not leave him immediately because after having followed a training in stone cutting and having worked two years in a workshop in Belgium, Renaud left his native country to settle in Cotignac and set up a stone cutting workshop.
Then one day he decided to make beer in his garage. He bought some small equipment and started producing 20 litres a month. The person, who is now his business partner, suggested that he set up a microbrewery in the former laundry of the Lou Calen hotel, a place full of history.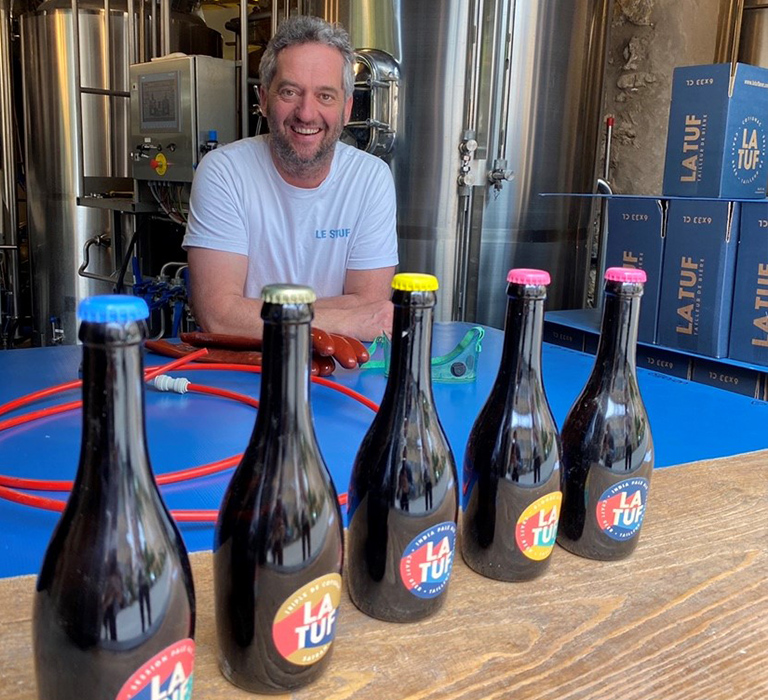 The building housing the micro-brewery is part of the Lou Calen estate in Cotignac.
The Lou Calen estate is located an hour away from Aix-en-Provence and Marseille, and 45 minutes away from the Gorges du Verdon.