The Tailleur de Bière is both a microbrewery and a friendly bar.
We invite you to savour our "La Tuf" brand beers while observing the brewing process first hand.  The lively microbrewery offers something for everyone with its live music concerts, brewing workshops, blind tastings, guest speakers, games nights and more.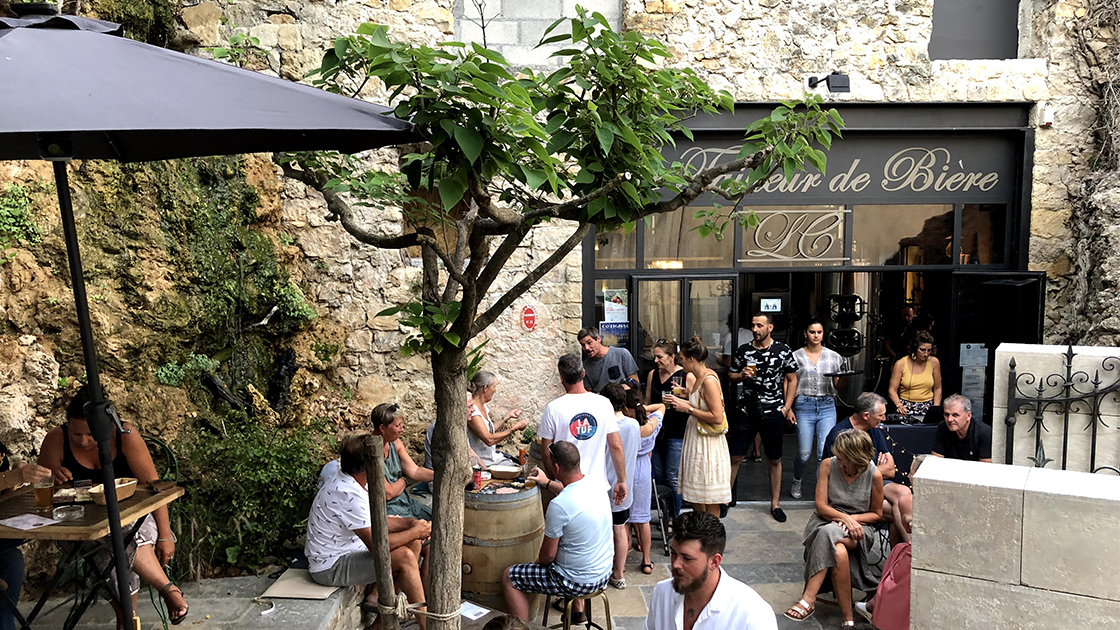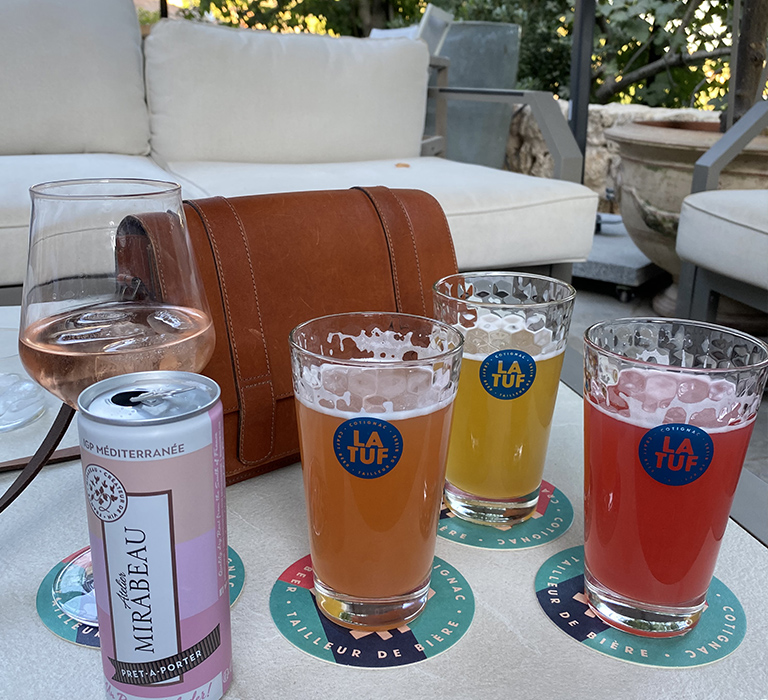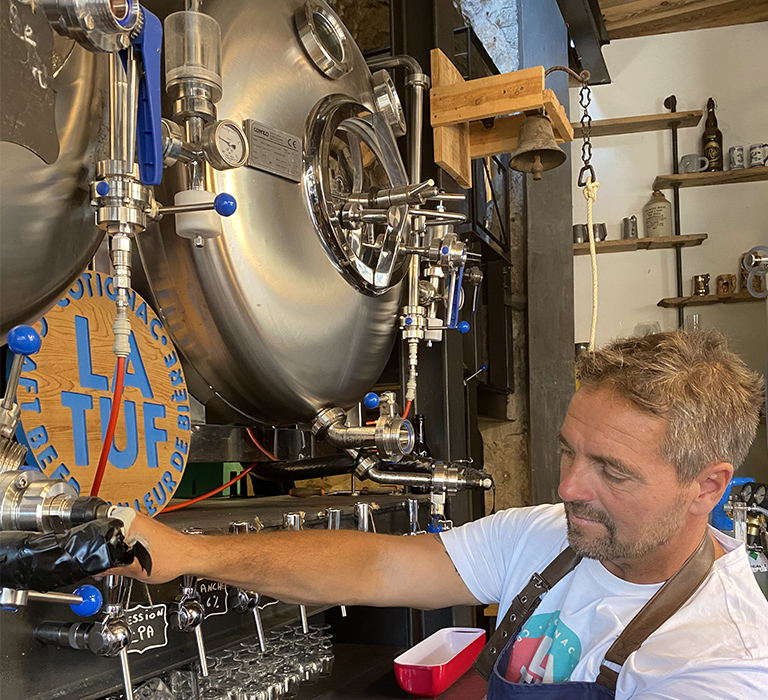 As an independent microbrewery and brewpub, the Tailleur de Bière experiments with new recipes inspired by local flavours such as saffron or mimosa to create unique seasonal beers.

Come and discover fruit beers such as quince beer, fig pale ale (Saison à la Figue), or the sour "raspberry Berliner Weisse".  The latter was so successful that it is now available in bottles to take away.  Come for a tasting to try the latest creation!
Renaud is Belgian who has lived in France since 2008. Renaud originally trained at the academy of fine arts in Belgium and worked as a draftsman at stone quarries until he began sculpting stone himself.  Renaud continued to work as a stone mason after moving to Cotignac.  
Renaud began brewing beer in his garage as a hobby until someone, now his business partner, suggested he set up a microbrewery in the former laundry of the Lou Calen hotel.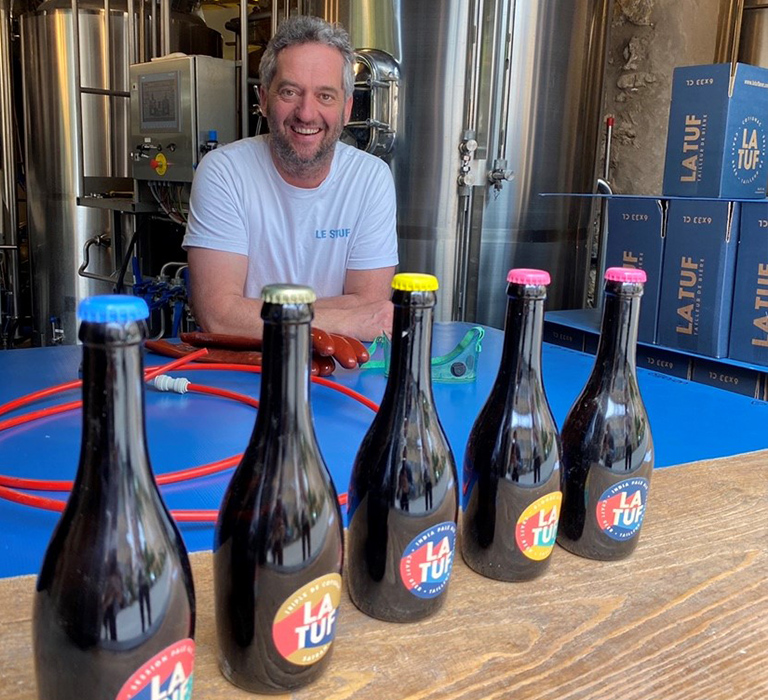 The building housing the micro-brewery is part of the Lou Calen estate in Cotignac.
The Lou Calen estate is located an hour away from Aix-en-Provence and Marseille, and 45 minutes away from the Gorges du Verdon.